Funded by the U.S. Department of State, the Gilman Scholarship can provide up to $5000 to help students with financial need intern or study abroad. The Gilman Scholarship supports study abroad programs that are at least 21 days long. Students studying certain critical need languages during their program may be eligible for an additional $3000. Recipients of the Gilman Scholarship are asked to complete a Community Impact Project to share their Gilman study abroad experience with others. Below are a few of those projects from Miami University Gilman Scholars.
by Cierra Farst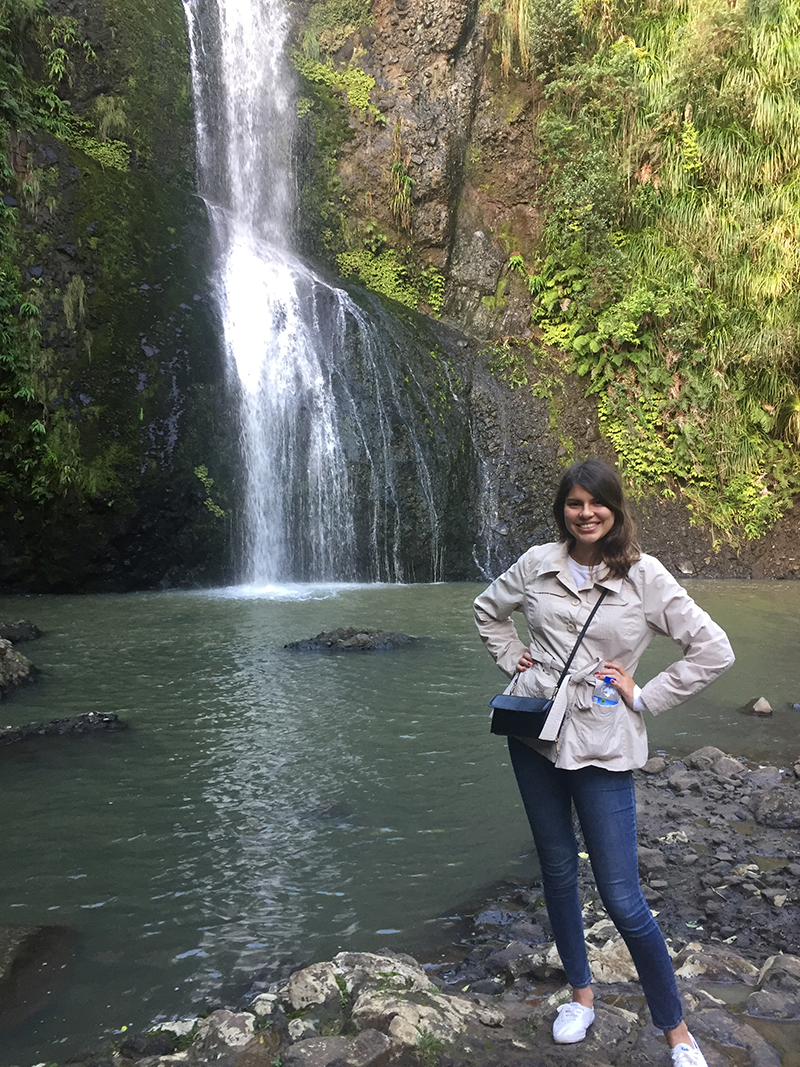 You'll hear it all the time; maybe you've even said it yourself. I know I have.
It's just too expensive to study abroad.
One of the biggest worries I had hovering over my head while deciding to study abroad, once I was accepted, and even during the time leading up to my departure was how am I going to afford this? I wasn't troubled by the other things I was told I might be anxious about―being in a new country, culture shock, having people to rely on, etc. My greatest concern was money.
I'm not making you feel any better about studying abroad, am I?
I promise you, this story has a happy ending.
Because I know everyone's financial situation is different, I can only offer one piece of universal advice: apply for as many scholarships as you can.
I have the Gilman Scholarship Program to thank, among others, for the contribution they made toward my study abroad in Auckland, New Zealand.
New Zealand. Can you believe that? You can go there too, if you want. Or maybe Australia. Or perhaps you're more into a European vibe. The point is, if you're really passionate about studying abroad, I'm telling you, go to a meeting or two, go talk to an advisor. Even if you decide in the end that studying abroad isn't for you, I guarantee learning about the opportunities you have to do so won't be a waste of your time.
Cierra Farst participated in the IES Abroad Program at the University of Auckland, New Zealand in Fall 2019.
Courtney DeHaas
AMIDEAST Intensive Arabic Program in Amman, Jordan, Summer 2014
Azieb Zeray
FSB Legal London Program, Winter 2018