Information for Graduate Students
Financial Aid
To apply for federal financial aid as a graduate student, complete the Free Application for Federal Student Aid (FAFSA) by Miami's priority deadline. For more information about the types of financial aid and eligibility, visit our Funding Opportunities page.
Full-time teachers may be eligible for the Ohio Teacher Education Access at Miami (TEAM) Scholarship or the TEACH Grant. Please visit our Scholarships and Grants for Graduate Students page for more information.
Graduate student tuition and fee information per semester and per credit hour is available at the Graduate Student Tuition and Fees page.
Graduate Student Assistantships
Miami's Graduate School provides numerous assistantships, associateships, scholarships, and grants-in-aid. Because these awards vary with each area of study, check with your program for specific information regarding deadlines and requirements.
You must report your assistantship or fee waiver on the Financial Aid Offer tab in Banner 9 Self Service - Financial Aid. A student cannot receive any combination of aid, including loans, grants, waivers and scholarships that exceed the cost of attendance. If the total amount of financial aid exceeds the cost of attendance, the amount of aid will be reduced. Adjustments may occur at any time during the semester; before or after your aid is awarded, before or after disbursement, or even after you receive a refund. Please visit our Changes to Financial Aid page for more information.
Graduate Assistant Fee Waiver
Full-time Graduate Assistants (GAs) who have accepted their assistantship from Academic Personnel are eligible for a waiver of up to 100% of the instructional fee, 33% of the basic general fee and up to 100% of the non-resident surcharge, if applicable. GAs are responsible for all other fees. If all paperwork has been processed by the Academic Personnel Office, the dollar value of the waiver will automatically be subtracted from the account balance. This waiver will be shown on the semester invoice as a Graduate Assistant Waiver. Please remember that semester invoices are generated for students who register early. Students are responsible for ensuring that their account balance is paid in full by the due date.
Graduate Assistant Payroll Deduction
Graduate Assistants (GA) who receive stipends in the form of monthly paychecks are eligible to sign up for payroll deduction for the purpose of paying their semester fees. However, if the GA is receiving full financial aid to pay semester fees, he or she will not be permitted to sign up for payroll deduction.
When a student signs up for payroll deduction, he or she agrees to allow the University to deduct any and all charges from his/her University paycheck. In the case of a GA, the total term charges are deducted in equal amounts from the first four monthly paychecks. Also, any new miscellaneous charges (i.e. parking tickets, purchases on campus) placed on the account are deducted in their entirety from the next paycheck. Visit the Human Resources' Payroll Schedules page for more information.
A GA should sign up for payroll deduction as soon as possible after registering for the fall term and no later than the end of the first week of the fall term. A GA signed up for payroll deduction in the fall will automatically be enrolled in payroll deduction for the spring. GAs who have not participated in the fall and choose to begin payroll deduction for the spring semester must sign up for payroll deduction as soon as possible after registering for the spring term and no later than the end of the first week of the spring term.
The payroll deduction authorization will expire each May. GAs who wish to re-enroll in payroll deduction will need to resubmit their request via the online form for the following fall semester. Any individual who wishes to discontinue payroll deduction may do so by paying any remaining balance and submitting a written request to the One Stop, 301 S Campus Ave, Oxford, OH 45056 or OneStop@MiamiOH.edu.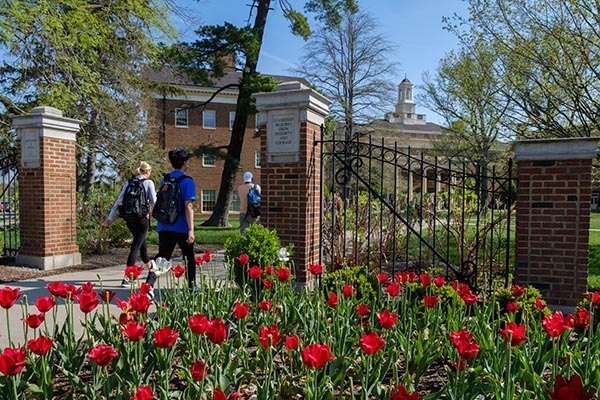 Want to avoid the lines and wait times? Review this helpful guide to paying your tuition, which includes information on a variety of different options.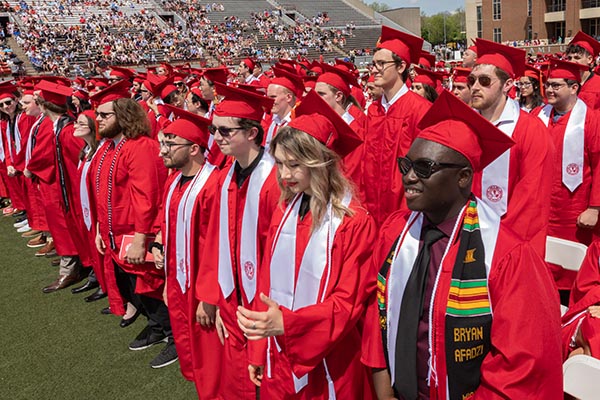 A Miami education is an investment that pays dividends for a lifetime. Learn about funding opportunities and how to manage your financial aid.

Take control of your personal finances with help from these online playlists. Learn about financial basics, financing higher education, and much more.
Contact the One Stop
The One Stop assists Miami students and authorized family members with billing and payment, financial aid, registration, and student records.
Oxford Campus
Nellie Craig Walker Hall
301 S. Campus Ave.
Oxford, OH 45056
OneStop@MiamiOH.edu
Phone: 513-529-0001
Fax: 513-529-0003
Hamilton Campus
102 Mosler Hall
1601 University Blvd.
Hamilton, OH 45011
RegOneStop@MiamiOH.edu
Phone: 513-217-4111
Fax: 513-785-1807
Middletown Campus
114 Johnston Hall
4200 N. University Blvd.
Middletown, OH 45042
RegOneStop@MiamiOH.edu
Phone: 513-217-4111
Fax: 513-727-3427