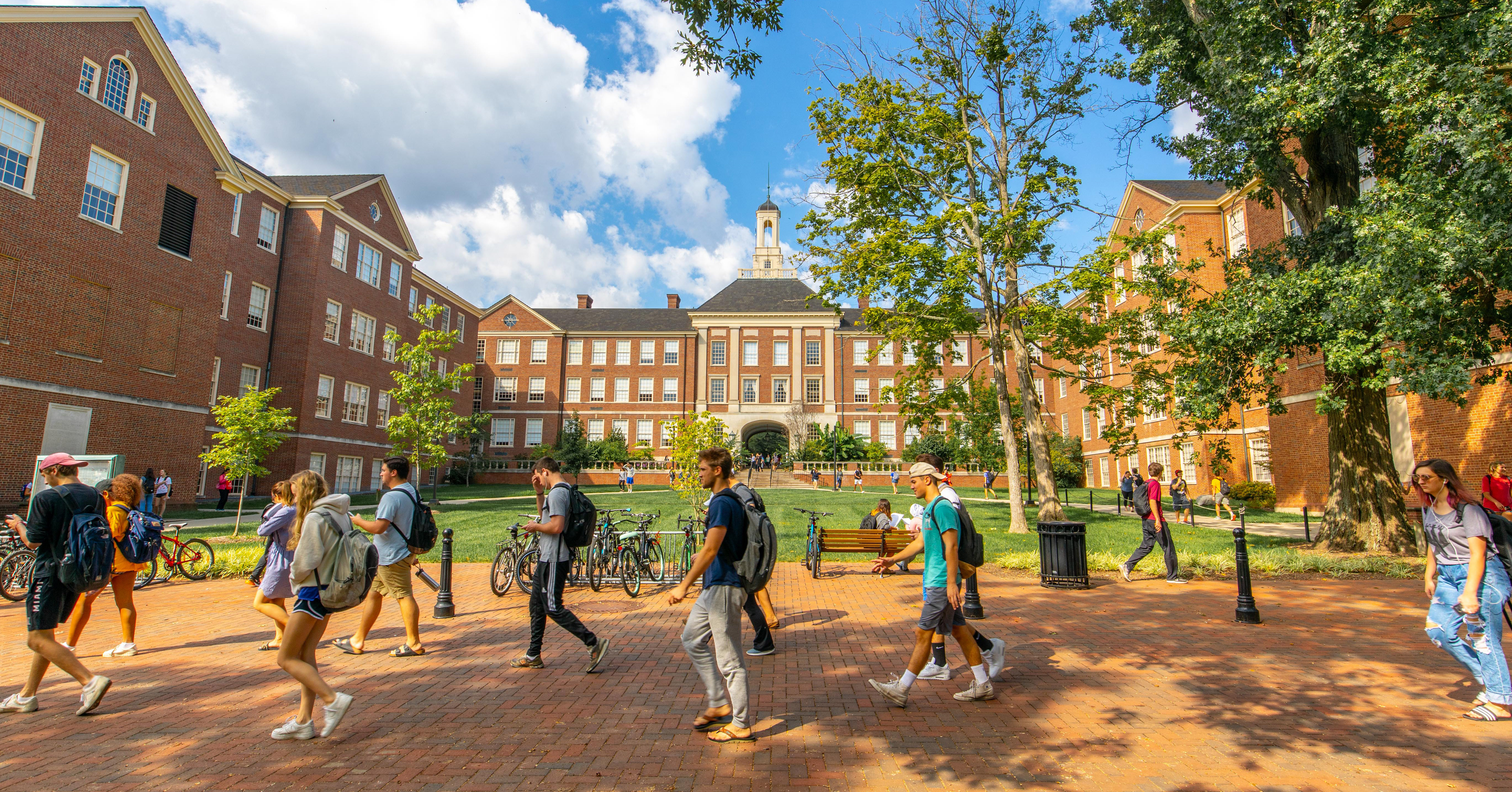 Avoid the lines and wait times with this helpful guide to paying your tuition! Our website is a valuable resource for students and their families. Connect with the information you need by continuing to read or by visiting the links in the above "In This Guide" box.
Students, authorized users, employees, and guests can make online payments through credit card or electronic check. Credit cards have a service fee, but e-check is a free service.
Enroll in a Payment Plan
Our Payment Plans give families the option to budget each semester's bill over a three- or four-month period with zero interest and no credit check.
There is a $40 fee for the four-pay plan, and a $45 fee for the three-pay plan.
If you make a change to your course schedule or receive additional funding, be sure to update your plan to reflect your new balance.
---
Financial Aid and Scholarships
To be considered for all available need-based financial aid and scholarships, you must submit the Free Application for Federal Student Aid (FAFSA) every year by Miami's priority deadlines. If you are a returning student, you have the option to renew your FAFSA.
Complete all unsatisfied requirements and holds in Banner 9 Self Service - Financial Aid's Home tab. Missing requirements will delay payment of financial aid and could disrupt your enrollment. 
You can accept or decline your student loans in Banner 9 Self Service - Financial Aid's Financial Aid Offer tab. First-time federal student loan borrowers must complete Entrance Counseling and a Master Promissory Note (MPN).
Parents or graduate students planning to borrow a PLUS loan must complete the application and the MPN.
Visit Banner 9 Self Service - Financial Aid
---
International Student Payments
Students can make international payments and enroll in payment plans through Flywire.
Flywire allows you to pay in your home currency with favorable exchange rates. If enrolling in a payment plan, installments are due on the 10th of each month.
---
Veteran and Military Student Payments
You will apply for benefits on VA.gov as part of the application process.
While most of the tasks on our Veterans Benefits Checklist only need to be completed during your application process, you must submit the VA Benefit Request Form every semester at Miami.
Chapter 33/Post 9/11 GI Bill® students must also submit a Certificate of Eligibility.
If you have questions, email veterans@MiamiOH.edu.
---
529 Plans and Trust Payments
Students can use 529 College Savings Plans or Trusts to pay tuition. Notify your 529 or Trust Administrator, and they will submit the funds to us electronically or by check.
Many 529 plans now offer electronic delivery, a faster and more secure alternative to mailed checks. Check with your 529 provider to see if this option is available.
If your 529 payment is running late and may not arrive or be received by Miami's semester deadline, notify us using the 529 College Savings Plan and Trust Form. The form, which requires you to log in, will allow you to upload documentation of the requested funds.
Submit Your 529 Payment Confirmation
---
Outside Scholarships and Sponsored Programs
Is an employer or organization submitting a payment for you? Contact your sponsor and provide any required information.
Checks can be made payable to Miami University and include the student's name and Banner ID in the memo. Our mailing address is:
Miami University
Office of the Bursar
301 S Campus Avenue, Room 123
Oxford, Ohio 45056-3439
Need an invoice? Sponsors can send a request to bursaradmin@MiamiOH.edu with the student's name, Banner ID, dollar amount, and an email address. Invoices will only be sent through email.
---
Faculty and Staff Payment Options
Miami employees must submit the Tuition Waiver Request each academic year for themselves or eligible spouses and dependent children. It can be found in BannerWeb's Employee Services tab. Be certain to complete all documents related to this request.
The Benefits department will review your information, make a determination regarding your eligibility, and will notify the Office of the Bursar.
Faculty and staff also have the option to enroll in payroll deduction.
Contact the One Stop
The One Stop assists Miami students and authorized family members with billing and payment, financial aid, registration, and student records.
Oxford Campus
Nellie Craig Walker Hall
301 S. Campus Ave.
Oxford, OH 45056
OneStop@MiamiOH.edu
Phone: 513-529-0001
Fax: 513-529-0003
Hamilton Campus
102 Mosler Hall
1601 University Blvd.
Hamilton, OH 45011
RegOneStop@MiamiOH.edu
Phone: 513-217-4111
Fax: 513-785-1807
Middletown Campus
114 Johnston Hall
4200 N. University Blvd.
Middletown, OH 45042
RegOneStop@MiamiOH.edu
Phone: 513-217-4111
Fax: 513-727-3427