Voices Intergroup Dialogue
About this Initiative
CAWC is thrilled to launch Voices of Discovery at Miami as a first step in embedding the theory and practice of Intergroup Dialogue (IGD) campus-wide. IGD initiatives like Voices bring together students from different social identity groups in a sustained and facilitated learning environment. As an educational method, IGD engages students to explore issues of diversity and inequality and their personal and social responsibility for building a more inclusive society. Dialogue is a collaborative communication process that engages students in self/other exchanges that explore free speech and illuminate intellectual and experiential similarities and differences. IGD theory and practice was developed for use in higher education by University of Michigan's Program on Intergroup Dialogue and is supported by 30+ years of research.
Overview
The CAWC and its campus partners offer two versions of Intergroup Dialogue for students:
Voices of Discovery: BWS 250A is a 3-credit, 12-week, sprint course featuring twelve three-hour, intergroup dialogue sessions, assigned readings, and an intergroup action project.
Intro to Voices: a free, 8-week, faculty-sponsored, dialogue-focused version of Voices of Discovery featuring eight 2-hour dialogue sessions. (This short version of Voices is only available to students receiving course credit from a professor in another course for their successful completion of this program.)
Dialogue Topics
All Miami Voices dialogues (for-credit and faculty-sponsored) cover a wide breadth of social identities, power, privilege, and action strategies for a more just and inclusive campus and society. Each section also features dialogue on current events related to one of four dialogue topics or themes:
Gender identity
International and US identity
Racial identity
Religious/spiritual/secular identity.
Dialogue participants select their preferred dialogue theme. All students who complete a Voices dialogue course (for credit or faculty-sponsored) will receive a certificate of completion and a suggested resume entry. All Voices section dialogues will be co-facilitated by two graduate students–each representing a different theme identity group of their dialogue section.
Campus Partners
The Center's Campus Partners for the Voices initiative include: Black World Studies, Global Intercultural Studies, Justice & Community Studies, META Collective, Office of Diversity Affairs, Psychology, and Residence Life.
Get Involved with Voices!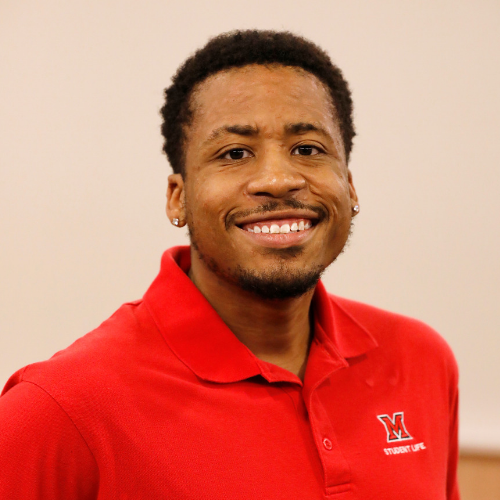 Tone McKoy | Co-facilitator
"Before this I had a little bit of teaching experience and one thing that I was seeing was that students were excited to have these conversations, but they didn't really know how to have them and every time they engaged in discussion, they thought it was all about debate. I wanted to provide a space where people can talk, be honest with each other, but in a way that's more of a dialogue rather than an argument. I believe that students have this awesome power to teach each other and learn from one another, so any way that I can promote that is great.
When you don't [have conversations about difficult topics], you start to believe that they're solved or that they're over with. I think it's important to keep having these conversations so that we know where we're at as a society."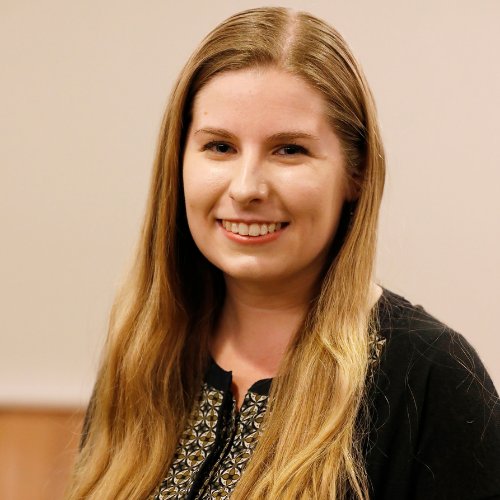 Natalee Price | Co-facilitator
"I really enjoyed my experiences engaging in a lot of these discussions. I think they're difficult, but I think it's really important to meet people where they're at and figure out ways to have these conversations in healthy ways that promote change over time and also help our own mental health over time. I also find that some of these activities give my life a lot of meaning and I really enjoy it long-term.
It's really important to figure out ways to engage in healthy conversation given that there are a lot of downstream mental health effects where individuals are struggling to have these conversations or when individuals feel like they can't have these conversations and from a mental health perspective, I see it as something that contributes to a more sustainable society and would probably benefit physical and mental health long-term."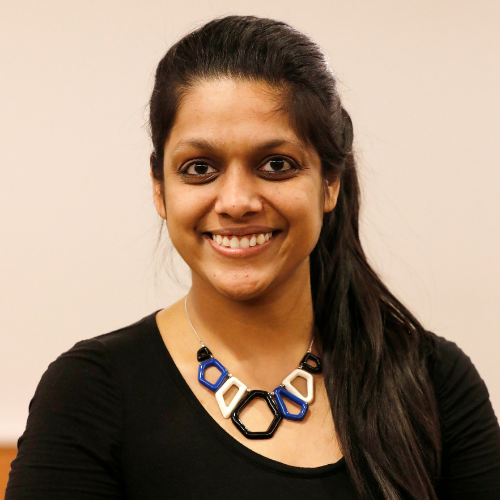 Pankhuri Aggarawal | Co-facilitator
"I'm an international student from India and I feel like my personal experiences encouraged me to join this group or co-facilitate it. I feel like having conversations not just about race, but so many other things like politics and gender, as an international student, you always have this fear that you might offend someone or you might come across as arrogant or you don't want individuals to perpetuate stereotypes. It's always maintaining that balance of having a conversation, telling people about the culture that you're from, but at the same time, not perpetuating stereotypes because there's a fine line between the two.
This is a more practical application of how do you engage with individuals, how do you facilitate that conversation with individuals from different backgrounds, not just research about it theoretically, not just read about it because it's easy to come to those conclusions when you read about it, but until you actually have a face-to-face conversation and learn what are these skills that are required."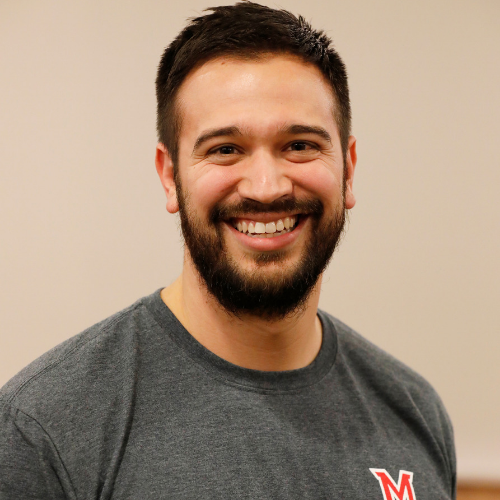 Alejandro Trujillo
"I think it's really important because more and more, we're seeing that students have this growing interest in how do I be more discerning and more careful with other identities, how do I better speak to minorities and to women and to people with different immigration status, things like that, which is a wonderful thing, but at the same time, I think the scary thing that a lot of students face is that they want to be a part of that conversation, but I don't have the words and I don't want to be offensive. I think a lot of students don't get involved and don't end up doing anything because they don't want to offend anyone or say the wrong thing and so they just kind of play it safe. What I think something like this does very well is it provides a space where you can refine your language or refine your ideas and be more confident when these conversations occur spontaneously at a Thanksgiving Day table or with your roommate, you can get more confident in what your opinions are and how you can communicate those and also what kind of support you can offer if you're an ally or if you're a member of one of these groups, what kind of ways can you advocate for yourself.
I know that this program has had some really impactful influence on campus climate and if there's anything that we can do to help that, I think that's a really awesome takeaway from this that I hope happens."