International Students from Vietnam
Involvement
Students have also found community in Oxford, Ohio. The Vietnamese Student Association (VSA) is one of several hundred organizations at Miami. Their goal is to help Vietnamese students to adapt to the new environment and create friendships with other students on campus. They also hope to create an opportunity for students to discuss and raise awareness of Vietnamese history, culture, and current issues. Contact the VSA Adviser, Nam Vu, for more information at vunt@MiamiOH.edu.
Also, student associate positions are available throughout the campus community for students to obtain practical work experience.
Vietabroader is a non-profit based organization that provides students from Vietnam access to US education opportunities. The organization is run successfully by students, and it takes place every year in Ho Chi Minh City and Hanoi. Current Miami students from Vietnam participate every year to tell their story and experiences in Oxford to future RedHawks from Vietnam. It is one of the many ways that students from Vietnam volunteer and give back to their community.
As one of 14 in the inaugural Presidential Fellows Program cohort, Linh hails from one of Vietnam's most prestigious high schools. Her reason for studying psychology is so that she can "foster a better understanding between individuals - in particular, among the less fortunate members of society." She has spent time tutoring children in poor villages and persuading their parents that education can be a way out of farming for their children. Linh is also very involved in many leadership roles, particularly being one of the co-founders for a group called Gender Equity and Female Empowerment, which raises awareness of gender equality and preventing domestic and sexual abuse.

Linh '23

Psychology

I'm a big believer in exploring and trying out any opportunities that arise. My digital marketing path was started with an internship at BBDO Cincinnati. Using the knowledge I've learned there, I got the growth marketing and analytics internship at a hardware startup, Prynt as part of a semester-long San Francisco Digital Innovation Program with Interactive Media Studies department. Between then and my current job at Bamboo, I explored different roles in marketing at various types and sizes of companies.

Chi '17

Marketing

I think Miami students are intellectually curious and hard-working. What makes Miami students stand out, I think, is the friendly attitude and openness that sometimes can be difficult to come by in a (very) competitive academic setting.

Dr. Nam Vu

Assistant Professor, Economics
Meet Miamians from Vietnam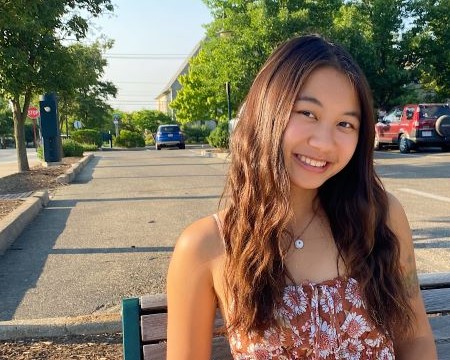 Marketing and Emerging Technology in Business and Design double major
Valerie Do
109
students from Vietnam attended Miami University's Oxford campus in 2022-2023
Get Connected with Career Resources

The Center for Career Exploration and Success provides students with specialized advising, exposure to potential employers through organized career fairs, and interview and resume coaching.
Have Questions? Chat with a counselor.
WhatsApp: (001) 513-757-0756
QQ: #2767769701