Dean's Welcome: Fall 2021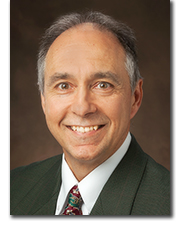 Welcome, College of Arts and Science students in the Class of 2025. This fall, Miami welcomes 4618 new students to our campus, including 2036 students in the College of Arts and Science (CAS) -- both enrollment records. As Dean of the CAS, it is my honor and pleasure to welcome you as a member of the Class of 2025.
Since last year, we have all been confronting the COVID-19 pandemic. Despite the incredible speed and efficacy of vaccines being developed and distributed throughout the country, there are still many people who are unvaccinated and particularly vulnerable to new variants of the virus that have emerged. This is why your first days here as a Miami student will not be quite as unrestricted and immersive as we would like them to be.
However, despite these challenges, we are committed to providing you the best undergraduate experience possible and prepare you for successful careers and rewarding lives. To help us keep everyone's health and safety our top priority, the university is requiring facial coverings for everyone and also encouraging all to get vaccinated if they have not done so already. To learn the latest updates related to Miami's response to the pandemic, visit this website.
The CAS is Miami University's largest division and academic centerpiece for the liberal arts. Among our 11 theme areas we currently offer over 60 majors, dozens of minors, and 10 co-majors, from American studies to zoology. This rich diversity of rigorous academic programs and experiences will provide you opportunities to build your critical thinking and communication skills, cultivate intellect and creativity, and help you develop empathy and the sense of working for the common good. All of these are key building blocks to a successful and rewarding career in our ever-changing, globally minded workforce.
In the CAS, you will study with nationally and internationally recognized scholars, researchers and teachers who are committed to academic excellence and to helping you achieve your academic and professional goals. Every student counts, and the personal interaction between faculty and students is a true hallmark of the Miami experience—elevating Miami to national recognition as one of the top 50 national public universities (U.S. News & World Report) and one of the "100 Best Values in Public Colleges"(Kiplinger's Personal Finance).
With all the uncertainty these days, a liberal arts education has never been more valuable than now. It provides you with broad perspectives and problem solving skills in the context of a dynamic world—something you cannot get from a highly disciplined-focused course of study. Your liberal arts degree will not only provide you the foundation for a rich and rewarding life, but also help prepare you for a long and successful career.
The value of the liberal arts has long been showcased in various media outlets:
"40 years after enrollment, the return at liberal arts colleges reached $918,000, more than 25 percent higher than the $723,000 median gain at all colleges." (Inside Higher Education)
"Critical thinking, persuasive writing, communications, and teamwork are not fluffy, nice-to-have value-adds. They're hard-won and rigorously maintained abilities." (Forbes)
"There is a reason why so many Fortune 500 CEOs have liberal arts-degrees, and that is because the liberal arts alone provides the basis for leadership, lifelong learning, and a meaningful life." (The Daily Beast)
"By investing in liberal arts graduates, we gain people with human-centered skills who can approach problems in entirely new ways, contributing to out-of-the-box thinking in a digital age." (CNBC)
As you navigate your journey of discovery here at the CAS, I urge you to fully develop the cognitive toolkit your liberal arts education provides you by:
Challenging your thinking in new ways by taking a class or two outside your chosen major
Immersing yourself in another culture with Miami's popular study abroad and away programs
Applying and enhancing your analytical skills in undergraduate research with a faculty mentor
Gaining professional competencies through internships and other experiential types of learning
Taking on a leadership role in a student organization, residence hall, or fraternity/sorority
When you engage yourself in these rich academic and extracurricular experiences, your life will be impacted in positive and memorable ways.
Regardless of how you embark on your new academic experiences this semester, I hope you find it to be an amazing journey of discovery and achievement that will help prepare you to navigate and interpret our vast and vibrant world. Avail yourself to everything that Miami provides, and get involved!
I wish you the best in your first of four great years at Miami.
With Love and Honor,
Chris Makaroff, PhD
Professor of Chemistry and Dean
College of Arts & Science
Miami University