CAS Dean's Scholar Program
Scholars
Approximately 30 seniors (selected in April of junior year) throughout the College of Arts and Science will be selected as a Dean's Scholar. Selected scholars must have conceived and proposed a project that is endorsed by the Faculty Mentor.
Research
During the senior year, Dean's Scholars will conduct independent study with a Faculty Mentor. Departments are strongly encouraged to link their program to Departmental Honors. Students will conduct the study under the individual department's Independent Study or Departmental Honors course numbers.
The

 

Dean's Scholar

 

will receive a $500 professional expense stipend to conduct an independent study, in addition to academic credit.
The

 

Faculty Mentor

 

will receive $500 in professional expenses for being a mentor.
Please note that these funds are intended to be used for expenses related to the research and/or presentation of the work. It is not a scholarship for tuition or a cash award. It may not be used for entertainment. Note that if a faculty member sponsors more than one student, they will still only receive $500.
Early in the fall $500 will be transferred to a departmental/program account for each mentor. Student funds of $500 each will be held in the Dean's office.
Presentation of Research
The senior project should produce a significant scholarly outcome which results in publication/performance/dissemination of the research. If the student does not present his/her work at a professional conference, he/she must present it at Miami's Undergraduate Student Research Conference held each year in April.
Selection Process
By the general deadline (generally early April; check the application form for the specific date), departments and programs will have ranked all Dean's Scholar nominations they have received, using their own criteria, and forwarded the completed forms to the Dean's Office. The number of scholars allocated to each unit will be decided based on the quality of the applications received. The departments and programs will be notified as to how many of their students are selected. Letters announcing their selection will be sent to each student chosen, with a copy to the mentor and chair/director.
Using the CAS Dean's Scholar Program Application Form, include the following as a Word or PDF document:
1-page (approx. 300 words) description of the proposed project
1 letter of support signed by your mentor
Submit online by your department's due date, which will be before the general deadline. Check with your department for the exact due date.
The College of Arts and Science
Representing nearly half of all students, the College of Arts and Science (CAS) is Miami University's largest division and the centerpiece of liberal arts — the wide range of subjects in the natural sciences, social sciences, and humanities crucial for the development of key professional skills desired by employers.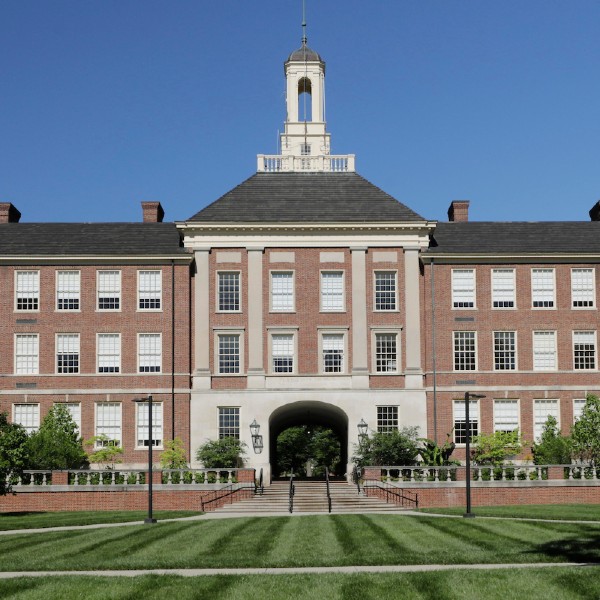 Contact Us
100 Bishop Circle
143 Upham Hall
Miami University
Oxford, Ohio 45056
CAS@MiamiOH.edu
513-529-1234
Related Links