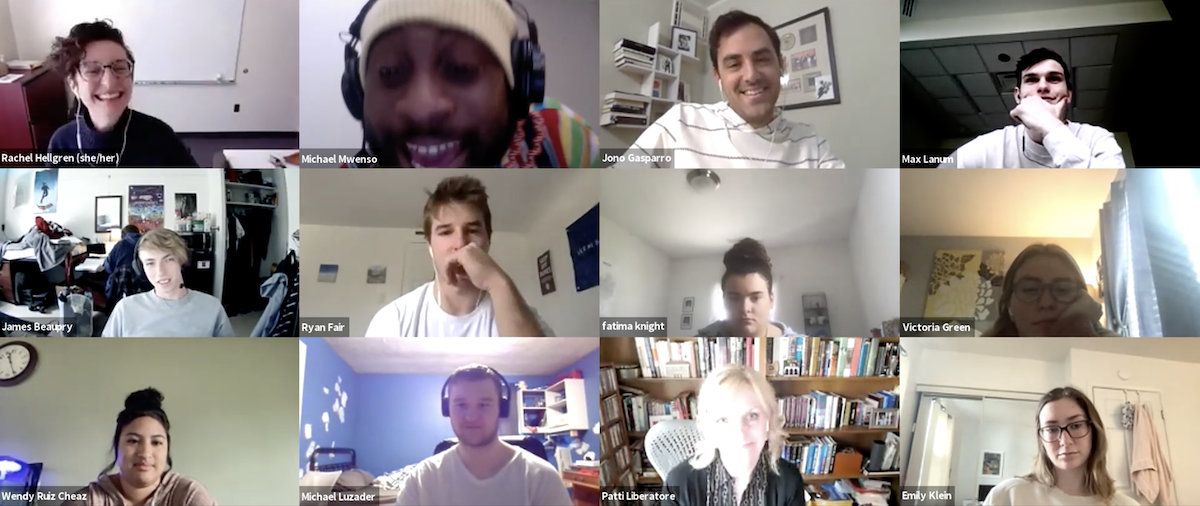 Bomb Proof Your Public Zoom Event
Preparing a public Zoom event:
Preparing for your meeting:
1.) Identify an event host or two that can moderate the Zoom functions during the meeting. This will allow the presenters to focus on their presentations. Having two hosts will provide a back up if one host loses internet connection, etc.
2.) Do not share the Zoom link on public web pages, social media or promotional materials. Require registration to the event and share the registration link.
Setting up your meeting in Zoom:
1.) Do not use your Personal Meeting ID. Instead, use a per-meeting ID, exclusive to a single meeting.
2.) Require registration when setting up the meeting.
3.) Turn on waiting rooms.
4.) Disable private chat.
5.) Mute participants/disable video.
6.) Limit screen share to host only.
What to do if you are still Zoom Bombed:
1.) Announce that Miami does not tolerate hate in any form at the beginning of the meeting.
2.) Participants can only be removed if they are disrupting the meeting.
3.) Generally, if the meeting has a public chat and comments are invited, comments cannot be censored or removed due to freedom of speech.
What to do after you are Zoom Bombed:
1.) Report the incident to the university Office of Institutional Diversity and Inclusion.
2.) If a hate crime has been committed, contact campus security authorities
Land Acknowledgement Statement
We encourage you to make a formal statement at the beginning of events, classes and gatherings to recognize and honor indigenous peoples as traditional stewards of the land.
"Acknowledgment is a simple, powerful way of showing respect and a step toward correcting the stories and practices that erase indigenous people's history and culture and toward inviting and honoring the truth.
"Acknowledgment by itself is a small gesture. It becomes meaningful when coupled with authentic relationships and informed action. But this beginning can be an opening to greater public consciousness of Native sovereignty and cultural rights, a step toward equitable relationship and reconciliation."
Miami University's Land Acknowledgement
Miami University is located within the traditional homelands of the Myaamia and Shawnee people, who along with other indigenous groups ceded these lands to the United States in the first Treaty of Greenville in 1795. The Miami people, whose name our university carries, were forcibly removed from these homelands in 1846.
In 1972, a relationship between Miami University and the Miami Tribe of Oklahoma began and evolved into a reciprocal partnership, including the creation of the Myaamia Center at Miami University in 2001. The work of the Myaamia Center serves the Miami Tribe community and is dedicated to the revitalization of Miami language and culture and to restoring that knowledge to the Myaamia people.
Miami University and the Miami Tribe are proud of this work and of the more than 140 Myaamia students who have attended Miami since 1991 through the Myaamia Heritage Award Program.