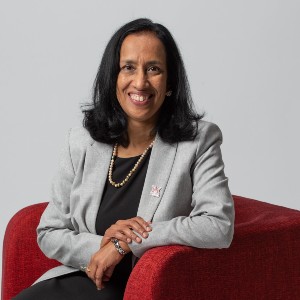 In the first months of my official tenure as the Dean of the College of Engineering and Computing (CEC) at Miami University, I embarked on a virtual listening tour of my various constituents including the faculty and staff, students and alumni. I have also met with several of my colleagues in other divisions.
What I found in the CEC faculty and staff and students is a community of teacher-scholars. The conversations during our weekly social hours have revolved around teaching methodology, research and personal stories. We also had a lot of fun generating a tag line for the College and finally arrived at I3 — Imagination, Ingenuity, Impact. It captures our graduates so well.
So why does I3 — Imagination, Ingenuity, Impact capture our graduates? The students are articulate, well rounded and imaginative with a quest to give back to society. They combine the imagination that they bring with them to engage in engineering and computing problem solving through ingenuity and the consequence of that is the impact they have on society. I also see the foundational elements of the liberal arts education that the college's curriculum builds on which results in students who will rise to any challenge, embrace change and be leaders of their profession. This is embodied by the students who are engaged in some of our Socially Engaged Engineering and Computing Initiatives such as the Humanitarian Engineering Minor, the Miami University Center for Assistive Technology or the Grand Challenge Scholars program. We also value the leadership experience they are able to develop through the Lockheed Martin Leadership Institute and participation in various engineering and computing focused organizations.
I have also met with several of our alumni and continue to be awed by their achievements. It has been a community that is willing to give back, share their time and expertise and they embrace the Code of Love and Honor.
As we continue to grow the College of Engineering and Computing, I intend to keep our focus on our undergraduate mission of educating the next generation of engineering and computer scientists who will be leaders in the field while also growing our graduate programs. In the first ninety days, I have worked on identifying some of our research strengths and it closely aligns with federal funding priorities. Our research priorities might be different from other more traditional engineering and computing schools as our faculty follow their passions and we value both basic and applied research.
Diversity, Equity and Inclusion is something our college strives for and we will look at effective ways to broaden access to historically underrepresented and underserved students in engineering and computing. We are also looking at proactive ways to hire more diverse faculty and staff. The pedagogical techniques we use in the classroom are also being examined to see how we can be more inclusive.
I am also proud to say we have achieved some successes including getting approval from the State of Ohio to offer an undergraduate major in Robotics Engineering. We are also working on the curriculum for a Master of Science in Clinical Engineering, which has been funded through the $50M Boldly Creative initiative at Miami University. We also had a record number of research awards this past year speaking to the research excellence of our faculty. I am confident that our college will continue to grow and achieve great heights in the years to come.
In love and honor.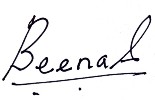 Beena Sukumaran, Ph.D.
Dean College of Engineering and Computing
Miami University