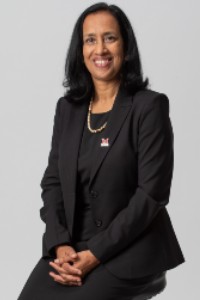 Inclusive Pedagogy focuses on the needs of students and the engagement of faculty in the process of creating a welcoming environment where all students can thrive. Students at most of our nation's institutions come from disparate backgrounds and have different learning styles and abilities; often, our professors can feel at a loss on how to teach students effectively and inclusively.
Miami University's College of Engineering and Computing (CEC) prides itself on strong faculty-student mentoring and advising programs, teamwork, and close interaction between students and faculty in classrooms, laboratory, and research settings. Based on previous work I have done, colleges that examine their courses critically and change content to emphasize the human and societal connections of engineering and computing are critical to the retention of women, Underrepresented Minorities (URMs), and students with different backgrounds and identities. The Socially Engaged Engineering and Computing theme within Miami University's CEC creates that connection.
The Center for Teaching Excellence (CTE) and Howe Center for Writing Excellence on Miami University's campus are useful resources for faculty. They each conduct workshops periodically to develop collective efficacy, and they both value beliefs that are required for change in engineering and computing education. It has been shown that engineering and computing disciplines that emphasize thinking from a broad systems perspective, in which faculty link topics and course content by building on previous knowledge, usually allows students to thrive and succeed. This was done quite effectively by Professor Mark Sidebottom in the Mechanical and Manufacturing Engineering (MME) department by integrating writing across the MME curriculum. It is also important when teaching engineering or computing concepts that we contextualize learning through real life examples such that the concepts are not abstract.
Other recommendations for practical implementation of inclusive pedagogical practices include creating spaces where collaborative problem solving is encouraged and where it is safe for students to make mistakes; by empowering students to bring prior knowledge and experience into the classroom; by creating heterogeneous teams; and by ensuring we explore people from diverse backgrounds who made important contributions to the field.
As we examine our pedagogy critically, it is also important that we change our testing styles. We must ensure that we measure learning outcomes using multiple metrics to prevent the stereotype threat associated with traditional testing. It is also important for instructors in engineering and computing to provide clear guidelines on how learning outcomes will be measured, instead of grading on a curve, so that all students feel like they can succeed. Teamwork, which is at the heart of everything we do, should be properly valued. As teaching professionals, it behooves us to examine our pedagogy regularly and adapt based on current engineering education research. By including these practices in our pedagogy, we can promote belongingness and help retain students in engineering and computing.
With love and honor,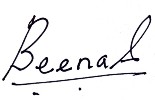 Beena Sukumaran, Ph.D.
Dean College of Engineering and Computing
Miami University