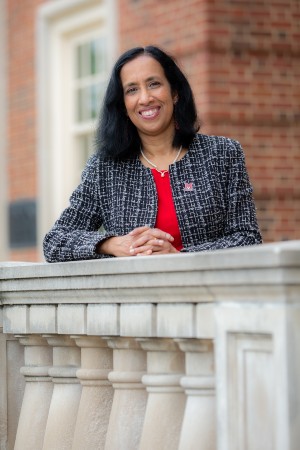 Engineers and computer scientists design, build, and operate systems used throughout the world. In college classrooms, they are taught the theory. In laboratories, they apply those theories with hands-on applications. Universities are well-versed in this pedagogy. However, much of a student's learning happens outside the classroom through experiential learning opportunities. We encourage students to get work experience through internships and co-ops to meet this requirement.
I believe one of the best approaches to train students for our globally interconnected world is to provide international travel experiences combined with immersive learning experiences in areas of the world that they might not be very familiar with. The ability to visit and learn from people who have a different racial, cultural or socioeconomic background allows students to broaden their perspective beyond any classroom experience that faculty can provide.
Miami University's Global Miami plan encourages and provides opportunities for every student to do so. At least 40% of College of Engineering and Computing students engaged in international opportunities before the pandemic, either through courses at Miami University's John E. Dolibois European Center in Luxembourg or faculty led summer or winter break programs. Some have traveled to study in South Korea at our partner school, Korea Advanced Institute of Science and Technology (KAIST) and others have spent their winter term traveling in Europe learning about the evolution of the paper making industry.
Some of our students have used their technical skills to give back to the global community: for example, our students involved with Engineers without Borders or other Socially Engaged Engineering and Computing (SEEC) service projects. Their visits to Guatemala, Uganda, and Rwanda allowed them to live in the local community and learn from the communities they engaged with, while also designing water delivery and sanitation systems in conjunction with the community. They learned about sustainable design and the importance of obtaining community input before finalizing a design. They also learned to navigate language barriers and respect local traditions.
Cultural competence is what gives our graduates the edge when they go into the workplace. One student I recently met with had already used his research experience at KAIST as an impetus for a startup with a business partner from the location. It also results in better engineered products and services in the future when students are more globally aware and culturally competent. The immense opportunities that such global experiences open up cannot be quantified, but the long-term impact on our engineering and computing graduates' success will definitely be seen. As Anita Desai so aptly captured, "Wherever you go becomes a part of you somehow." A little encouragement for our students to explore these SEEC opportunities and travel to unfamiliar locations will have a tremendous positive impact on them and society as a whole.
With love and honor,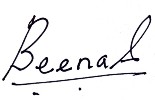 Beena Sukumaran, Ph.D.
Dean College of Engineering and Computing
Miami University