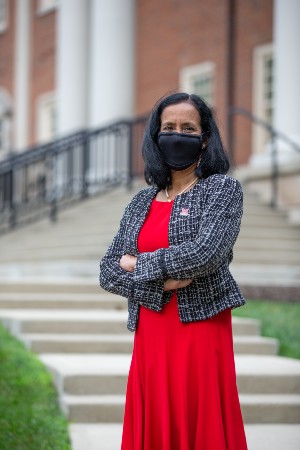 I am approaching my 6-month mark at Miami University and thought it timely that I reflect on the past 90 days. Since my last message to the CEC community, we have experienced a national election and a pandemic that has exacerbated inequities and resulted in so much loss of life with ensuing grief and sorrow. The lack of civility in our political discourse, breakdown of democratic ideals, untruths, and tribalism have highlighted the urgent need for community. Community does not see differences: only a common cause where conflict is resolved through dialogue. It is a place where people of all ages, backgrounds, beliefs, ethnicities, genders, gender identities, gender expressions, national origins, religious affiliations, sexual orientations, abilities, and other visible and nonvisible differences can find common ground.
I have definitely relied on our Miami and CEC community these past few months. The warm embrace from afar has helped nurture my spirit. The faculty and staff have continued to do what they do best, which is to encourage our students' curiosity and guide them. They also continue to engage our students in creative pursuits through research, while envisioning degrees of the future through the Boldly Creative program. Advanced Integrated Manufacturing Certificate (AIMC), the MS in Clinical Engineering, the BS in Robotics Engineering, and a certificate program called Seeing Differently are some of the already approved programs, with many more to follow.
Our students help foster community even as several navigate the isolating academic experience that is so different from what they envisioned. They continue to reach out to prospective students, mentor elementary through high school and first year students, participate in student competitions, design water and sanitation systems for people across the world, design prosthetics and better medical devices through their research, participate in athletic competitions, and study. They inspire us as educators to think and teach innovatively and embrace diverse voices.
In addition, our alumni continue to give back to the Miami community and the communities they reside in. They are willing to lend their expertise and resources to the generations following in their footsteps. Despite their busy schedules, they have made time to mentor, share their experiences, and open doors for the next generation.
I was inspired by the words of our youth poet laureate Amanda Gorman:
"When day comes we step out of the shade,
aflame and unafraid
The new dawn blooms as we free it
For there is always light"
On those days when things look impossible, I see the light that is our Miami CEC community. We are creating socially engaged engineers and computer scientists that will be ready to step out of the shade and when the new dawn blooms they will be prepared to create solutions for all people. You are my inspiration and guiding force!
With love and honor,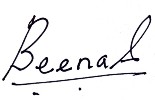 Beena Sukumaran, Ph.D.
Dean College of Engineering and Computing
Miami University