Dear Students, Friends and Guests: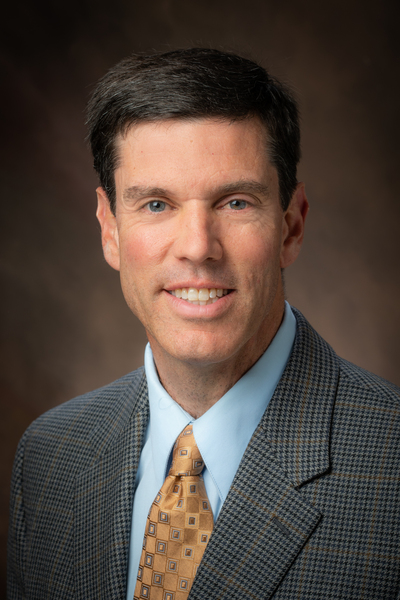 Welcome to the Department of Chemical, Paper, and Biomedical Engineering at Miami University. Our programs in chemical engineering and biomedical engineering are accredited by the Engineering Accreditation Commission of ABET, https://www.abet.org/. To allow students to specialize, we offer minors in paper engineering, paper science, process control, environmental engineering, clinical engineering, and regulatory affairs. Because of the department's interest in protecting the environment and improving human health, CPB students are well positioned to participate in the College of Engineering's Socially Engaged Engineering and Computing initiative. Our department maintains close ties with the paper industry through the Paper Science and Engineering Foundation and CPB students enrolled in the paper engineering minor are eligible for scholarships.
Our department seeks to deliver an outstanding engineering education that prepares our students for leadership and professional careers in the chemical, paper, environmental, clinical, and biomedical industries or for advanced studies. Towards this goal, we provide our students with a strong fundamental education featuring high-impact educational activities including undergraduate research, international education, and internships.
Undergraduate research in the department is conducted under the supervision of one of our faculty, each of whom conduct cutting-edge research in a specific technical area. Research interests include biomaterials, biomedical engineering, clinical engineering, nanotechnology, metabolic engineering, sustainability, renewable energy, environmental engineering, papermaking, and catalysis. Our faculty have attracted research funding from government agencies such as DOE, EPA and NIH as well as industry to support their work.
CPB students are encouraged to gain a broader perspective by participating in an international experience. For example, students can learn about papermaking through tours of museums and paper mills throughout Central Europe. Internships are promoted in our department, and students routinely find opportunities in paper manufacturing, pharmaceuticals, energy and fine chemicals, and government labs. Our department offers a winter workshop titled Systems Automation Springboard to Internships (SASI) sponsored by industry partners that trains students in the important area of process control and automation. All sponsored students receive an industrial internship the following summer.
We are proud of our students' success. Notably over the last few years our students have won national scholarships from the Goldwater Scholarship Foundation, the Astronaut Scholarship Foundation, and the National Science Foundation.
We appreciate your interest in our department and look forward to working with you in the future.
Keith L. Hohn
Chair and Professor, Department of Chemical, Paper, and Biomedical Engineering
Department of Chemical, Paper, and Biomedical Engineering
Engineering Building, Room 64
650 E. High Street
Oxford, OH 45056