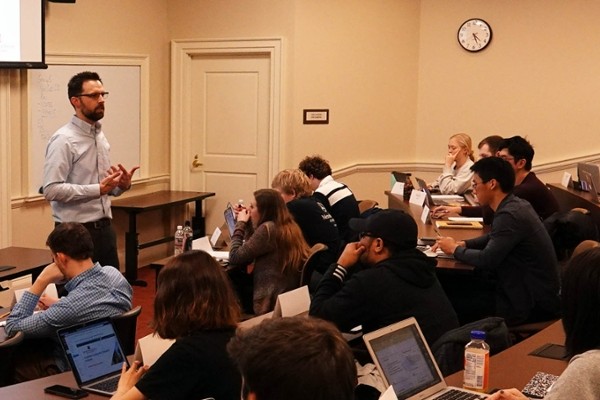 Majors and Minor
The same core Economics courses are taken by all three majors, and the choice between the three depends upon your academic interests and career goals. The Business major provides students with a strong background in the fundamental skills and knowledge of business.
Miami Plan and School of Business Requirements
The B.S. in ECO is based on the Miami Plan foundation courses that consist of 36 hours in areas outside of the Farmer School of Business.  In addition, the Farmer School core includes 45 hours of courses from all the business disciplines.
Economics Minor
With a minor in Economics, students will explore how their major area of specialization connects to the workplace and the economy. Students preparing for law school or a Masters of Business Administration (MBA) will find this minor valuable.