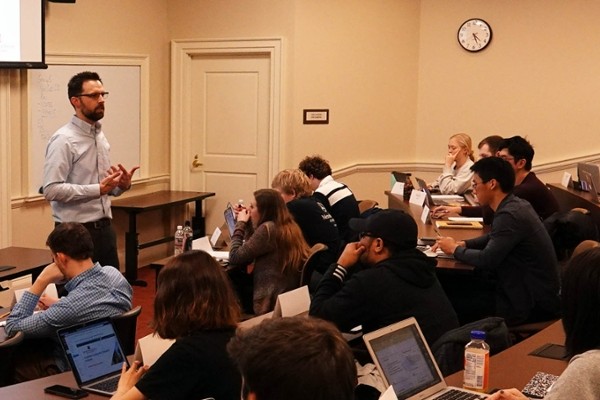 Majors and Minor
The same core Economics courses are taken by all three majors, and the choice between the three depends upon your academic interests and career goals. The Business major provides students with a strong background in the fundamental skills and knowledge of business.  The Arts & Science Economics major allows for more supporting coursework in an array of disciplines in the liberal arts tradition, while the Quantitative Economics major (STEM-certified) provides a rigorous background in mathematics and statistics.
Miami Plan and School of Business Requirements
The B.S. in ECO is based on the Miami Plan foundation courses that consist of 36 hours in areas outside of the Farmer School of Business.  In addition, the Farmer School core includes 45 hours of courses from all the business disciplines.
Economics Minor
With a minor in Economics, students will gain an understanding of economic issues including individual decision making, choices made by firms and non-profit organizations, and the national and global economy. The minor in Economics is open to students from any division, and combines well with most majors. Elective courses in the minor can focus on business, economic development, labor, health economics, law and government, and other topics. A minor in Economics is also great preparation for law school or graduate school in other areas of business and social science.
Farmer School of Business Department of Economics
2054 Farmer School of Business
800 East High Street
Oxford, OH 45056