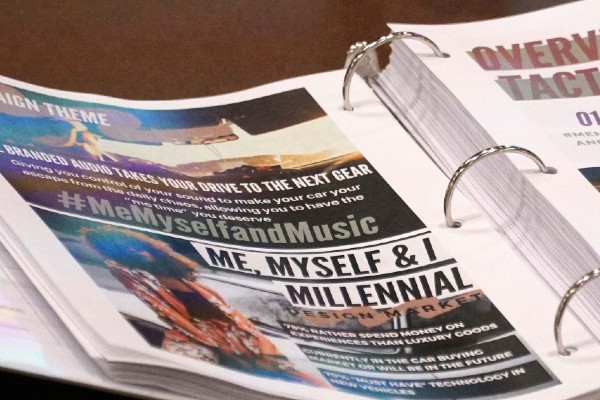 Major and Minor
The modern global society is placing an increasing emphasis on marketing knowledge and related skills. Global and domestic corporations' manufacturing, distributing, buying, and selling significantly shape the standard of living and global economy. This is true for products and services, for-profit and not-for-profit institutions and supply chains.
To prepare students for a career in marketing or as part of a business decision-making team, this program provides courses in branding, promotion, supply chain management, consumer behavior, marketing research, sales management and personal selling, imagination and creativity, problem-solving skills, creating customer value, global marketing, and interactive media studies.
Senior marketing majors have the opportunity to finish off their undergraduate education as part of the Marketing Strategy Practicum; Highwire Brand Studio; or Armstrong Interactive, the interactive media studies practicum. The Marketing Strategy Practicum uses student teams to address an array of marketing problems for clients. Highwire Brand Studio is an interdisciplinary practicum conducted in partnership with the Graphic Design Department that develops branding programs for client companies in a wide variety of markets and industries. Armstrong Interactive teams work for corporate clients to develop digital solutions to business problems.
---
Marketing Minor
With a minor in marketing, students can complement their major area of interest with an important set of skills that will give them insight into the external functions of business.  Students who have a background in marketing will have an idea of what it means to work as a team member and will be able to help companies become more prominent players in the changing atmosphere of our society.
On top of broadening worldviews, the minor in marketing will give students an opportunity to gain an appreciation of what it takes to be successful in the modern business environment and in contemporary markets. This appreciation will make students better business practitioners and citizens no matter where they go or what they do with their careers.
Department of Marketing
3057 Farmer School of Business
800 E. High Street
Miami University
Oxford, Ohio 45056
fsbmarketing@MiamiOH.edu
513-529-3270
513-529-6992 (fax)