Farmer Family Sculpture Park taking shape on FSB front lawn
A new seating area at the Farmer School will have a pair of permanent residents.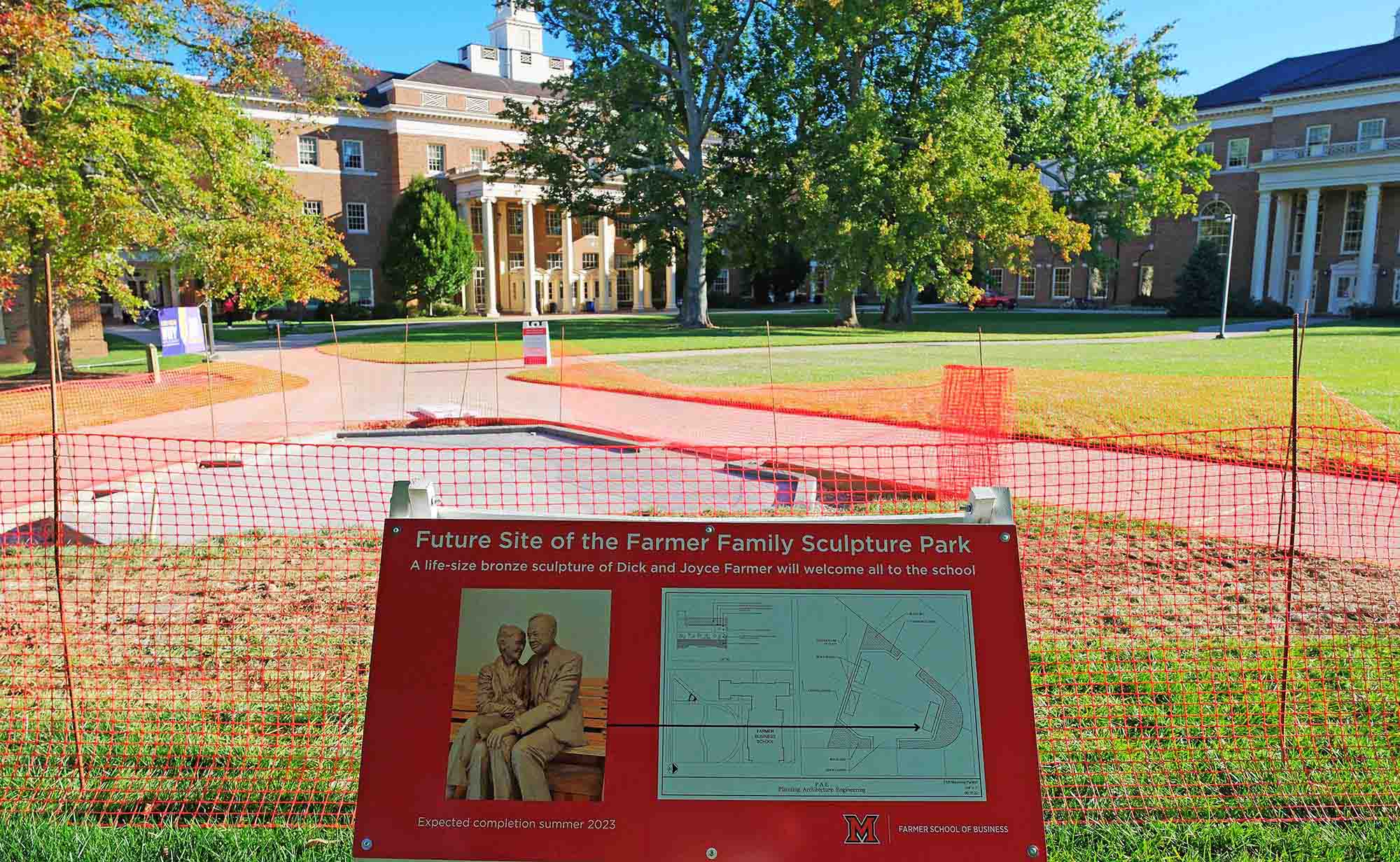 By this time next year, the front lawn of the Farmer School of Business will have three new benches, but two of the spots on one of the benches are already spoken for.
The Farmer Family Sculpture Park is being constructed on a grassy area where the main sidewalk from campus and the sidewalk from the bus stops meet. The bench at the point of the triangle-shaped park will have life-size bronze sculptures of Richard (Dick) and Joyce Farmer. Richard T. Farmer, founder of the Cintas Corporation, gave the business school its name.
The couple's pose is based on a well-loved photo of them sitting on a bench in front of the Farmer School taken during a photo shoot a few years ago. Dick passed away in August 2021.
The sculpture's completion and installation is expected to take place next summer, but the sculptor will be at the Farmer School for several days next month working on the full size foam "mold" of the piece. Visitors are welcomed to watch the process and speak with the sculptor.