Fewer supply chain woes, but inflation, staffing could impact holiday shopping
Holiday shopping isn't quite back to 2019 levels, but expect to see more people in stores than the last two seasons.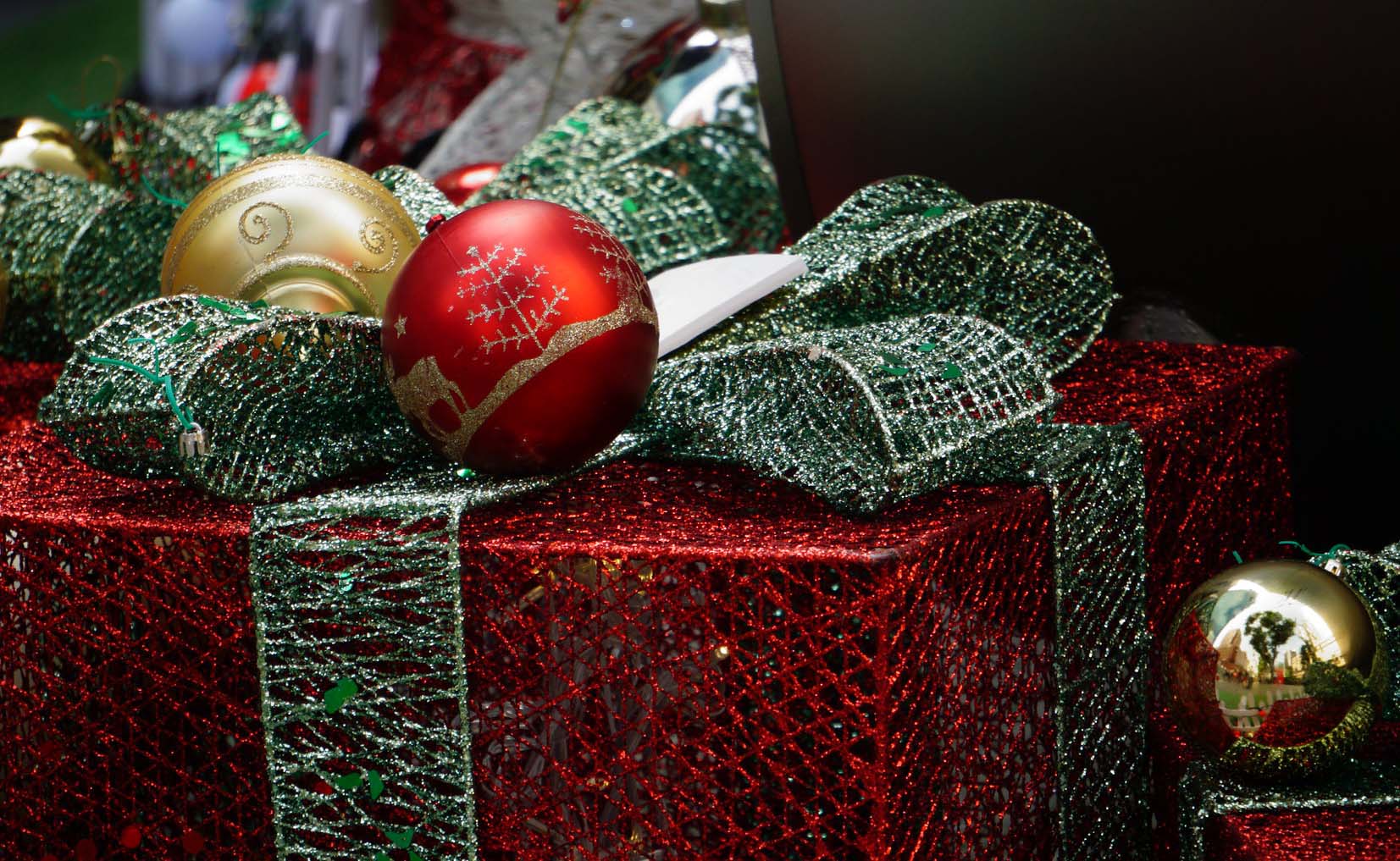 Fewer supply chain woes, but inflation, staffing could impact holiday shopping
Last holiday season, shoppers faced a daunting task of not only finding the right gift for someone, but making sure that it would actually arrive in time, thanks to a global supply chain in an unprecedented upheaval.
This holiday season? Not so much.
"Right now, companies have the highest level of inventory that they've had in a long time, and going into the holiday season, we've seen lots of sales as stores try to clear out stuff for more inventory to come in for peak holiday season," Monique Murfield said. "So consumers shouldn't have too much of a problem getting products, and they might also expect some good sales."
"Overall consumer spending has been down in the last few weeks I've seen, so I think that consumers may already be waiting for a deal and they're probably going to get it because companies want to get you to buy it from them now instead of somebody else so that they are not losing even more money on it later," she said.
Murfield, director of the Center for Supply Chain Excellence at the Miami University Farmer School of Business, said that companies are facing increasing costs due to inflation, and are trying to find ways to ease the burden on themselves that don't pass the burden onto shoppers.
"Retailers are trying to get creative with how they can keep customers happy, but also reel in some of those costs. So we've seen some retailers start announcing specific delivery time windows instead of defaulting to the fastest delivery time," Murfield said. "It allows them to optimize their transportation by better coordinating your package with their other deliveries. That helps reduce their transportation costs and helps keep their costs lower by making their network a little bit more efficient."
Murfield said consumers shouldn't be surprised if companies roll out more stringent return policies in the coming weeks. "Companies offer us the ability to buy anytime, anywhere, and they also offer us the ability to have a lot of flexibility in how we return products, with free returns or returning it to the store if we ordered it online. From a supply chain perspective, that's a big headache and a big cost that most companies absorb," she said. "So companies have kind of gotten themselves in a tricky spot. They created this behavior and now they're trying to reel it back a little bit."
"We've seen announcements of some companies already tightening their return policies and time windows ahead of the holiday season and others that may do it after the holiday season," Murfield said. "That could be instead of you having 90 days, you now have 30 days, or you can only return it in the store instead of shipping it back for free, or some combination of those things. So customers should pay attention to stores that maybe they've shopped at for a long time that might be adjusting their return policies."
Deloitte is forecasting a 4% to 6% increase in 2022 holiday sales compared with the same period last year. But even if that prediction is true, that number isn't quite what it seems, Farmer School marketing professor Leslie Stoel noted.
"If you think about that number relative to inflation, you're really predicting a little bit of a loss," she said. "The retail industry overall is not quite back to 2019 levels. Close, but not quite."
Stoel agreed with Murfield that some retailers will be trying to discount to move backlogs of inventory – but not all of them. "There's certain retailers that have kind of backed themselves into a corner with that. And so there will be some discounting," she said. "Others have been basically holding production space at their factories, waiting for demand to pick up. So it kind of depends on the retailer."
Stoel said that this year, in-person shopping will see an uptick even as e-commerce remains popular, but increased retail traffic may run up against staffing issues. "I think it'll be interesting to see if the malls extend their hours because we have the labor shortage that's rolling into there," she said. "So are they going to really extend those hours like crazy? Walmart announced they're not going to open on Thanksgiving Day this year and I couldn't believe it."
Stoel seconded Murfield's thoughts on changing return policies. "I've seen in the news that a lot of retailers are going to kind of clamp down on those return policies this year for holiday purchases."
She said that the recent rise in non-credit card monthly payment options might lead to problems for some consumers. "I think that in the holiday times, we're going to see a very scary situation for a lot of people because they're going to use those pay monthly programs and get in trouble with paying them, just like with a credit card," Stoel said. "There's always people that get in trouble at the holidays, and with inflation, they're just going to get in a little more trouble."