KeyBank Foundation gift supports Farmer School students, faculty, and staff
KeyBank Foundation gift supports Farmer School students, faculty, and staff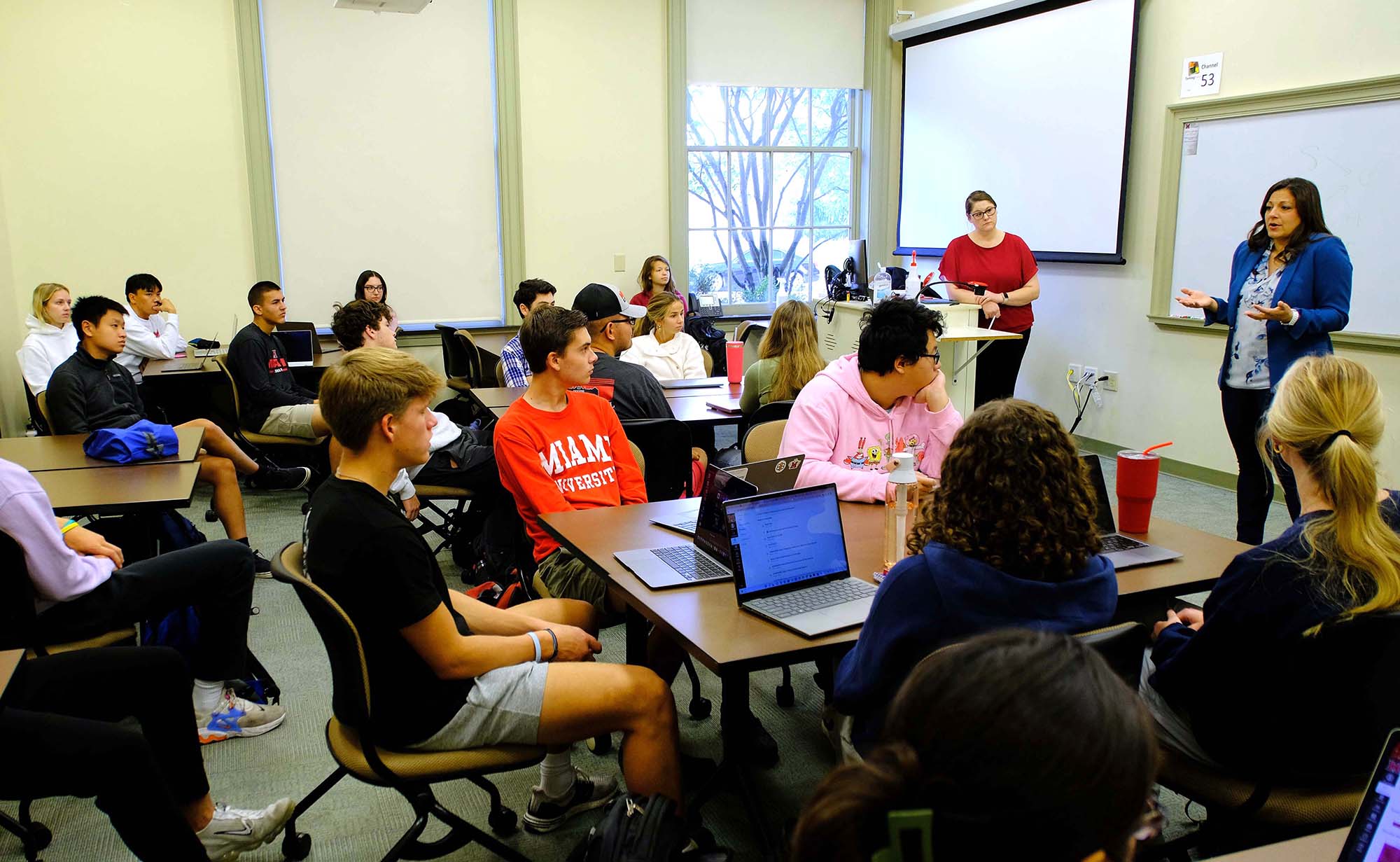 A $250,000 gift from the KeyBank Foundation will benefit current and future Farmer School students in several ways.
The gift includes scholarships for underrepresented students, making the dream of a Farmer School education more easily obtainable. Current students will benefit from additional funding for academic advising, wellness, and tutoring. Finally, the gift includes support for curriculum development in the key growth areas of cyber security, analytics, and financial modeling.
"As a graduate, I am extremely proud of The Farmer School's long and distinguished track record of developing students from all backgrounds to be leaders in the dynamic world of business," said Christopher Gorman, CEO and Chairman of KeyCorp.  "On behalf of KeyBank, I am pleased that this gift will help ensure that The Farmer School will continue to graduate students who are well-prepared for both the challenges and opportunities ahead."
Jenny Darroch, Farmer School dean and Mitchell P. Rales Chair in Business Leadership, said, "KeyBank has been a tremendous supporter of our students and the school for many years. Employees and executives have served as mentors, participated in semester-long class projects, spoken to small and large groups of students and faculty, offered internships to our students and employment to our graduates, as well as providing critical insights and guidance through membership on advisory boards. If I were asked to design the perfect business-college partnership, KeyBank would be the model."
This newest gift brings the total investment KeyBank has made in the Farmer School to more than a half million dollars.
"KeyBank's latest investment represents another path forward for students interested in careers in banking and finance," said Michael McCuen, Market President for KeyBank in Dayton and Cincinnati. "We are proud to support the work they do to provide opportunities by connecting teaching, research, and practice."