The Robert E. Strippel Memorial Fund for Continuing Dialogue on Justice and Human Rights
The Robert E. Strippel Memorial Fund for Continuing Dialogue on Justice and Human Rights is an annual event devoted to the discussion and debate of local, regional, national, and global human rights issues and concerns.
Voting Rights and Access
This AY 2019-2020 the programming is focused on voting rights and access. The Robert E. Strippel Memorial Fund planning committee is working in partnership with the Ohio Poor People's Campaign to promote their shift to virtual rally and educational events.
The following sites serve to connect the Miami community with these opportunities:
Date
Monday, April 20, 2020
(VIRTUAL EVENT)
The Poor People's Campaign: A National Call for Moral Revival is uniting people across the country to challenge the evils of systemic racism, poverty, the war economy, and ecological devastation. You can join the Poor People's Campaign in your state!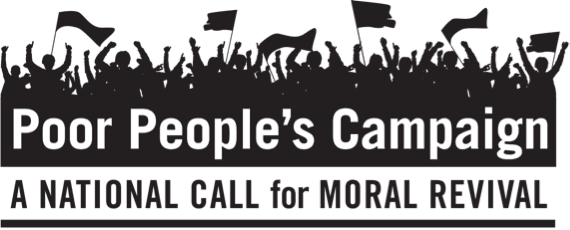 ---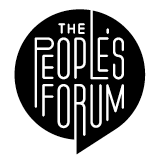 We are a movement incubator for working-class and marginalized communities to build unity across historic lines of division at home and abroad. We are an accessible educational and cultural space that nurtures the next generation of visionaries and organizers who believe that through collective action a new world is possible. The People's Forum is convening a recurring online space to hear and discuss current analysis and reports from leaders of people's movements and organizations in the US and across the world. Anyone can join the talks virtually via livestream.
Webinar (recorded)
The People's Response to the Crisis: A Social, Political, and Economic Analysis
Virtual events currently open
---
Other resources
---
Sponsors
The Robert E. Strippel Memorial Fund for Continuing Dialogue on Justice and Human Rights and in partnership with the Center for American and World Cultures and a variety of Miami University departments/programs, and community organizations.
Accessibility Statement
To request accommodations (i.e., sign language interpreters, captioning, materials in alternative format, etc.), please contact the Miller Center for Student Disability Services at (513) 529-1541, 7-1-1 (TTY-TDD), at least 2 business days prior to the event to ensure the smooth delivery of services. For more information about accessible parking and other facilities, visit the Parking and Transportation website.
Contact
For co-curricular connections and more information about this program, please contact: Jacqueline Daugherty (daughejd@MiamiOH.edu), PhD, CSE | Chair, The Robert E. Strippel Memorial Continuing Dialogue on Justice and Human Rights Program, planning committee; and Acting Director, Western Center for Social Impact and Innovation.
About Robert E. Strippel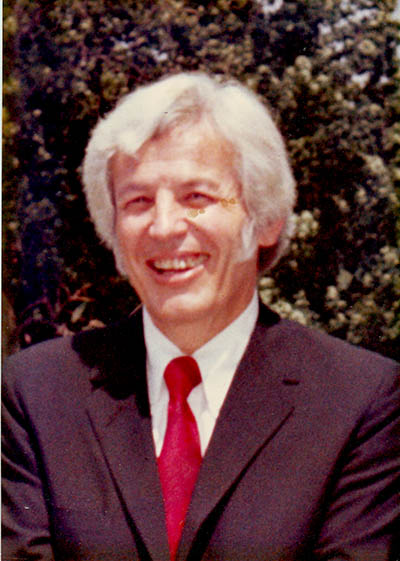 Robert Strippel's concern for justice and human rights and his commitment to work to alleviate human suffering and injustice, came from a number of sources: his parents (Howard and Martha Strippel), the nurture of the Judeo-Christian tradition through the church, his theological training at Yale Divinity School, his involvement in the National Student YM-YWCA, both as a student and as a professional director, and his exposure to human problems during his ministry and university affiliations. He was strongly influenced and motivated by the teachings of the prophets and Jesus's own life and words. He lived and worked in the midst of poverty and racial tensions in an inner-city ministry. Through his personal relationships and through the wide variety of campus activities and projects which he initiated at both Oregon State University and Miami University, he worked to enable faculty and students to be aware of the serious issues of the times in the area of justice and human rights.
~ By Mrs. Jane Strippel
Give a Gift
Please consider showing support for this fund by giving a gift.
Past Program Topics and Speakers
2019| Protect the Vote: Voter Suppression and Rights in 2020, lecture | Camille Wimbish, Election Administration Director, Ohio Voice.
2018 | 21st Century Indian Rights: Interrupting the Dominant Narrative, lecture | Judith LeBlanc, Director of the Native Organizers Alliance and Roddenberry Fellow.
2017 | Legacies of loss: Intergenerational Trauma, Coming Together to Build Resistance, lecture | Laura van Dernoot, Director and Founder, The Trauma Stewardship Institute.
2016 | Eradicating the School to Prison Pipeline, lecture | Judith Browne Dianis, co-director, Advancement Project.
Dismantling the School to Prison Pipeline: A Call to Action, panel | Judith Browne Dianis, co-director, Advancement Project, panel moderator.
2015 | Our government is broken because the system is fixed: Creating a real democracy movement, lecture | Greg Coleridge, Director, Justice and Empowerment Program, Northeast Ohio American Friends Service Committee.
2014 | Working Across Race and Age: Building an Inter-generational, Multi-racial Movement, workshops on community organizing | Pam McMichael, Highlander Research and Education Center.
Social Justice Organizing and the Continuing Business of Freedom Summer, lecture | Pam McMichael, Highlander Research and Education Center.
2013 | We the People Not the Corporations, lecture | David Cobb, National Projects Director, Democracy Unlimited.
Implications of Corporate Personhood in Ohio, roundtable discussion with local activists led by Greg Coleridge, American Friends Service Committee.
2012 | Media and Democracy in the Upcoming Upheaval, lecture | Robert McChesney, Gutgsell Endowed Professor, Department of Communication, University of Illinois at Urbana-Champaign.
Media and Democracy, symposium | Robert McChesney & Jared Ball, associate professor, Department of Communication, Morgan State University and columnist for BlackAgendaReport.com.
2011 | Environmental Justice and the Green-Collar Economy, lecture | Van Jones, civil rights activist; founder of Green for All, the Ella Baker Center for Human Rights, and Color of Change -non-profits organizations.
Economic Practice as Environmental Activism: New Directions in Activism, symposium.