220-Hour Advanced TEFL Certification
220-Hour Advanced TEFL Certification
Course Code: GES2101
Course Hours: 220
Allotted Time to Complete Course: 9 Months
Prerequisites: None
Instructors
This course is supported by a team of experienced TEFL instructors.
TEFL Instructor FAQs
What does a TEFL instructor do?
A Teaching English as a Foreign Language, or TEFL, instructor's primary purpose is to teach English to non-English speakers in foreign countries. Typical responsibilities include planning, preparing and delivering lessons and helping students improve their English listening, speaking, reading and writing skills.
Where do TEFL instructors work?
TEFL instructors typically work with primary school age (K-12) students. However, they may also work with adult learners in a number of settings including private language schools, universities, government-sponsored programs or private tutoring.
Do you need a college degree to be a TEFL instructor?
Every TEFL assignment will have specific requirements to that job, with some requiring a college degree, a certification or both. It's important to understand the specifications of TEFL instructors in the country you plan to work in.
Take and pass the ETS ParaPro Praxis Assessment exam
Understand the roles and responsibilities of paraprofessional educators
Identify benchmarks of development for children and adolescents
Gain classroom management strategies, instructional control, and positive behavior supports
Identify characteristics and intervention strategies for students with various disabilities
Grammar and Language Awareness
Nouns, verbs, adjectives and adverbs; present, past, and future tenses
TEFL Methodology
Understanding student and teacher roles; teaching structures, strategies and methods; activities in the classroom
Video Observation
Functional language; foreign language; dealing with difficult students
Telephone Teaching
Introduction to telephone teaching; lesson types and needs analysis; structures and strategies
Teaching Large Classes
Introduction to teaching large classes; classroom organization; activities and discipline
Teaching Young Learners
Introduction to teaching young learners; child development and teaching young learners; practical activities to use with young learners
Teaching Business English
The theory of business English; preparing and delivering business English lessons; business communication skills
How to Teach English Online
Using technology to teach; lesson planning
Set Up and Promote Your Online Lessons
Building your own website; marketing your online services
Continuing Education
Global Initiatives' Continuing Education offers and administers a variety of credit and non-credit programs that broaden the traditional Miami classroom experience for learners of all ages.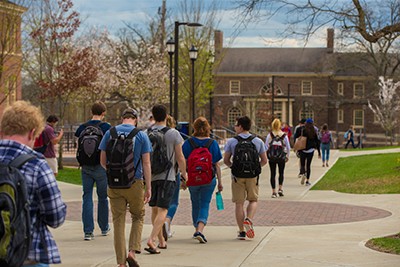 Contact Us
214 MacMillan Hall
531 E Spring St.
Oxford, OH 45056

513-529-8600
513-529-8608 (fax)
global@MiamiOH.edu