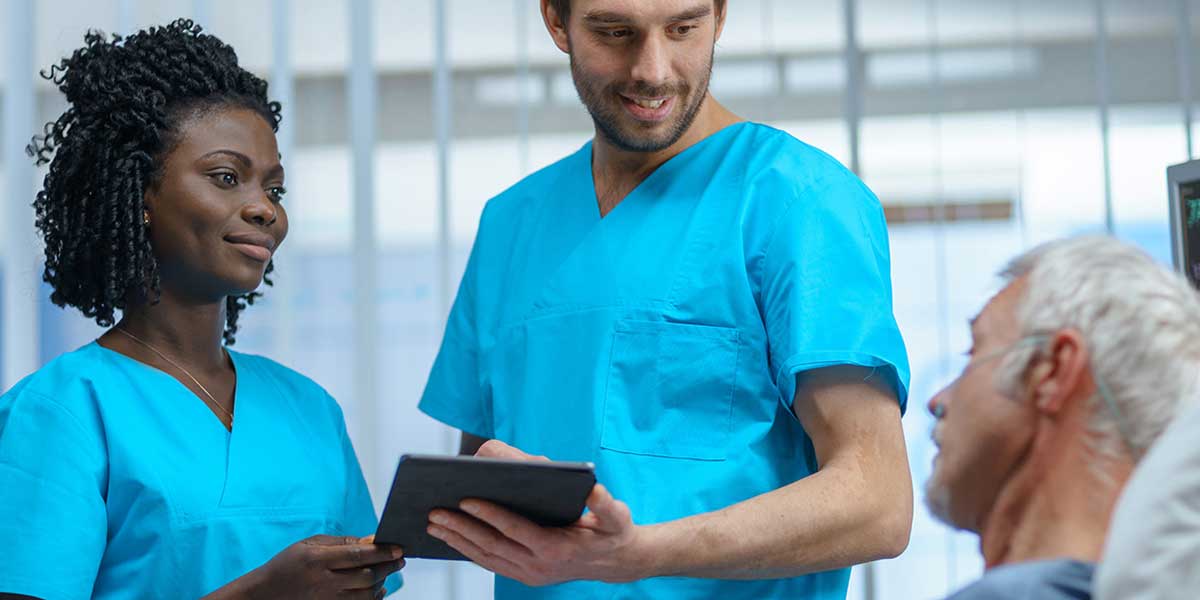 Patient Care Technician
Demonstrate characteristics of a healthcare professional by communicating using proper medical terminology with the interdisciplinary team
Obtain knowledge of the healthcare delivery system and the legal, ethical, and professional standards within the role of the PCT
Gather the knowledge and skills to provide individualized basic nursing care to a diverse population of patients
How to apply problem-solving and critical thinking skills within the PCT scope of practice and in coordination with team members to foster positive patient outcomes
Gain the knowledge needed to pass either the NHA's Certified Patient Care Technician (CPCT) exam or the AMCA's Patient Care Technician (PCTC) certification exam
Course Information
Students should enroll in this course under Course Code GES1049.
Prerequisites and Requirements
There are no prerequisites to take the course.
Included Vouchers
Once you have completed the course you will have the option to select one of the following certification exam vouchers:
NHA's Certified Patient Care Technician (CPCT) exam, or
AMCA's Patient Care Technician (PCTC) certification exam
Registration and Enrollment
This course is 100% online. Start anytime.
Patient Care Technician FAQ
What is a Patient Care Technician (PCT)?
As proficient healthcare workers, patient care technicians (PCTs) help nurses, doctors, and other medical professionals by providing comprehensive care to patients. PCTs monitor, document, and relay patient needs and grievances while keeping the care team updated on any changes in the patient's condition. In this role, it is your duty as a PCT to ensure that your patients feel at ease and well-cared for, which may require you to provide emotional support and guidance throughout their treatment.
What Does A Patient Care Techinician Do?
Patient care technicians help care for patients in healthcare facilities, which include hospitals, medical offices, and long-term care facilities. Specific patient care duties may include:
Regularly checking and recording patient blood pressure, heart rate, and pulse
Listening to patient concerns, answering questions, and providing guidance
Monitoring conditions and providing updates to other members of the healthcare team
Moving, repositioning, or turning patients as needed
Helping patients dress and use the bathroom
Monitoring patient liquid and food intake
Escorting patients for tests or procedures in other areas of the medical facility
Are Patient Care Techinicians The Same As Certified Nursing Aids?
There are similarities between a patient care technician and a certified nursing assistant (CNA), such as caring for basic needs like bathing, moving, and feeding patients. However, CNAs are limited to providing this basic care under the supervision of a registered nurse or doctor of medicine. As a patient care technician, you will often be able to do additional tasks such as using EKG machines or drawing blood in addition to basic care. The laws in your state will dictate the exact level of responsibility you can hold in your patient care technician role.
Continuing Education
Global Initiatives' Continuing Education offers and administers a variety of credit and non-credit programs that broaden the traditional Miami classroom experience for learners of all ages.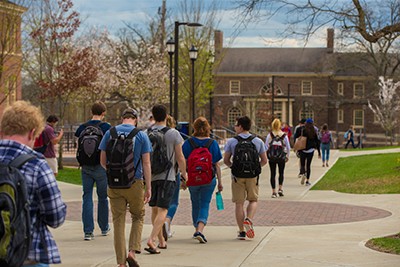 Contact Us
214 MacMillan Hall
531 E Spring St.
Oxford, OH 45056

513-529-8600
513-529-8608 (fax)
global@MiamiOH.edu