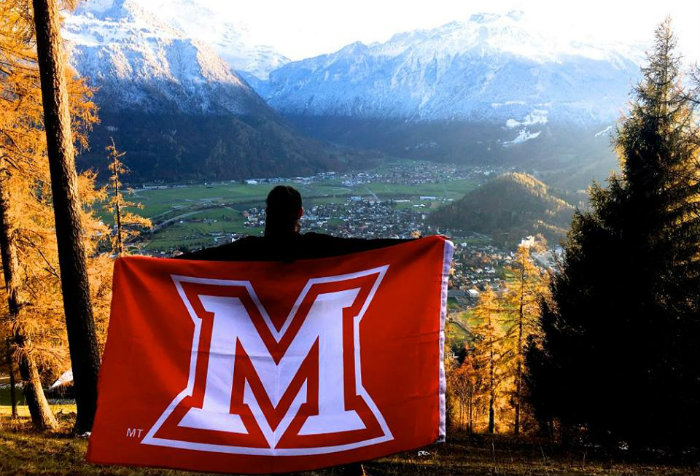 Credit Workshops: About the Process
The workshop director must be a full-time, permanent Miami faculty or staff member.
Faculty directing or co-directing workshops that offer graduate credit are required to have Miami University Graduate Faculty standing.
Temporary workshop courses can be offered no more than five times. Once a temporary course has been offered three times it needs to begin the full curricular review process. No temporary workshop course will be approved after the third year unless they are in the permanent approval process.
All courses must meet the Contact Hour, requirement of 2,250 instructional minutes, or 37.5 instructional hours, for each academic credit hour. See additional guidance on

 

Compressed or Accelerated Delivery Courses

 

and

 

Faculty-led Study Abroad Guidelines.
Workshop spending must adhere to Miami's

 

Purchasing Policies

.

Contractual obligations are subject to Miami's

 

Rules for Contracting

.

Workshop Cancellation and Refund Policy.
Salary will be paid following the Compensation Guidelines in conjunction with Academic Personnel.
Adhere to all Miami University's policies as set out in the

 

University Policy Library.
Key partners in proposal development and workshop management include department chairs and support staff, divisional deans, faculty colleagues with extensive workshop experience, and most importantly Global Initiatives.
In addition, Purchasing, Accounts Payable, Academic Personnel and Human Resources, Graduate School, and others provide specialized guidance as needed.
For help with the credit workshop proposal forms and conducting a credit workshop, contact the appropriate Global Initiatives staff member.
Natasha Burgess, Budget Specialist | 513-529-8606
Laura Desmond, Credit Workshop Registration Specialist | 513-529-3949
Ryan Dye, Director of Education Abroad | 513-529-3483
Donna Gouvan, Manager of Administrative Services | 513-529-8601
Annalee Jones, Global Programs Coordinator | 513-529-8610
Peter Maribei, Associate Director of Education Abroad | 513-529-8604
Cheryl Young, Associate Vice President of Global Initiatives | 513-529-8607
Global Initiatives Office | 529-8600