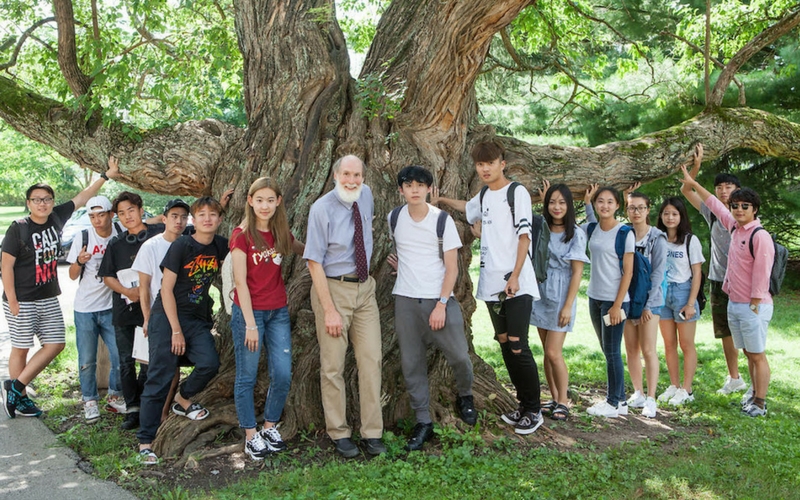 ACE and Level 4 Completion
If you currently enrolled in the ACE program on the Oxford campus or Level 4 of the English Language Center program on the Middletown campus, your I-20 will expire at the end of this term. This means you need to update your I-20 to show you have finished ACE or Level 4 and will start your Bachelor's degree.
Frequently Asked Questions
ISSS cannot issue you a new I-20 without this request. If you do not submit a complete request before the end of your 60 day grace period you will lose your legal status. ISSS asks that all requests be submitted no later than the start of the last month of the current term (May 1, August 1, or December 1) to ensure we are able to issue your new I-20 promptly after the end of the term.
Yes, for ISSS to issue you a new I-20 for a Bachelor's degree, government rules require that we verify proof of funding. It may be possible though for you to submit the documentation you provided at the time of admission provided it is dated recently and demonstrates that you or your family have sufficient funds.
ISSS will begin issuing these I-20s after final grades are official in Banner and we verify you have completed ACE or Level 4 of the English Language Center. Please allow ISSS at least two weeks after grade release to work on I-20 issuance.
No, your I-20 expires at the end of the semester. The officer at the airport will not let you back into the U.S. with this document.
As long as it is your first semester in ACE or Level 4 of the English Language Center, ISSS will automatically extend your I-20 provided that you have submitted a complete request.
Note: If you do not complete ACE or Level 4, you do not have a grace period so it is important you submit your request in

 

InterLink

 

by the deadline so we can extend your program if needed.
International Students and Scholars
Social Media
Sign-Up for Email Updates
Use the link below to sign up to receive emails from ISSS. Please note that if you are currently enrolled in Miami University courses as an international student or scholar, you will automatically be added to this list.