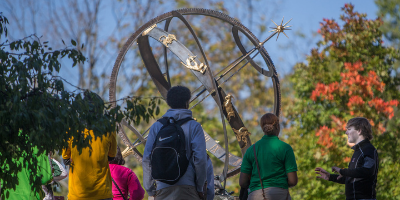 Change of Campus
Change of campus happens when a Miami University student originally admitted to one campus decides to take the majority of coursework at a different Miami University campus.
Students who wish to change their campus must complete the following tasks:
Verify eligibility. There may be requirements concerning credits, GPA, and coursework that must be met in order to be eligible to change to the new campus. Typically these requirements must be met before the term you wish to change campuses.
Complete necessary forms
Resolve all registration holds by connecting with necessary offices. Typically international students relocating campuses may have registration holds from the following offices:

Health Services
International Student & Scholar Services

Register for coursework. Please plan to take the majority of your coursework at your new campus.
Because your I-20 or DS-2019 form lists your primary campus, if you change your campus, you must update your form.
F-1 Student Procedures
Login to your InterLink account

Click on the blue login button. Login with your Miami unique ID and password.

Navigate to "F-1 Student Services" located on the left side of the menu

Submit an "Intercampus Transfer" request. 

Please note you must provide recent proof of funding. View the Estimated Expenses for Study for guidance—make sure to check the amount for your new campus of study!
J-1 Student Procedure
After you submit a complete request and we have reviewed it, your registration hold with ISSS will be lifted.
ISSS will be able to update your I-20 or DS-2019 after the current term ends. I-20 documents will be emailed to your Miami email address.
International Students and Scholars
Social Media
Sign-Up for Email Updates
Use the link below to sign up to receive emails from ISSS. Please note that if you are currently enrolled in Miami University courses as an international student or scholar, you will automatically be added to this list.