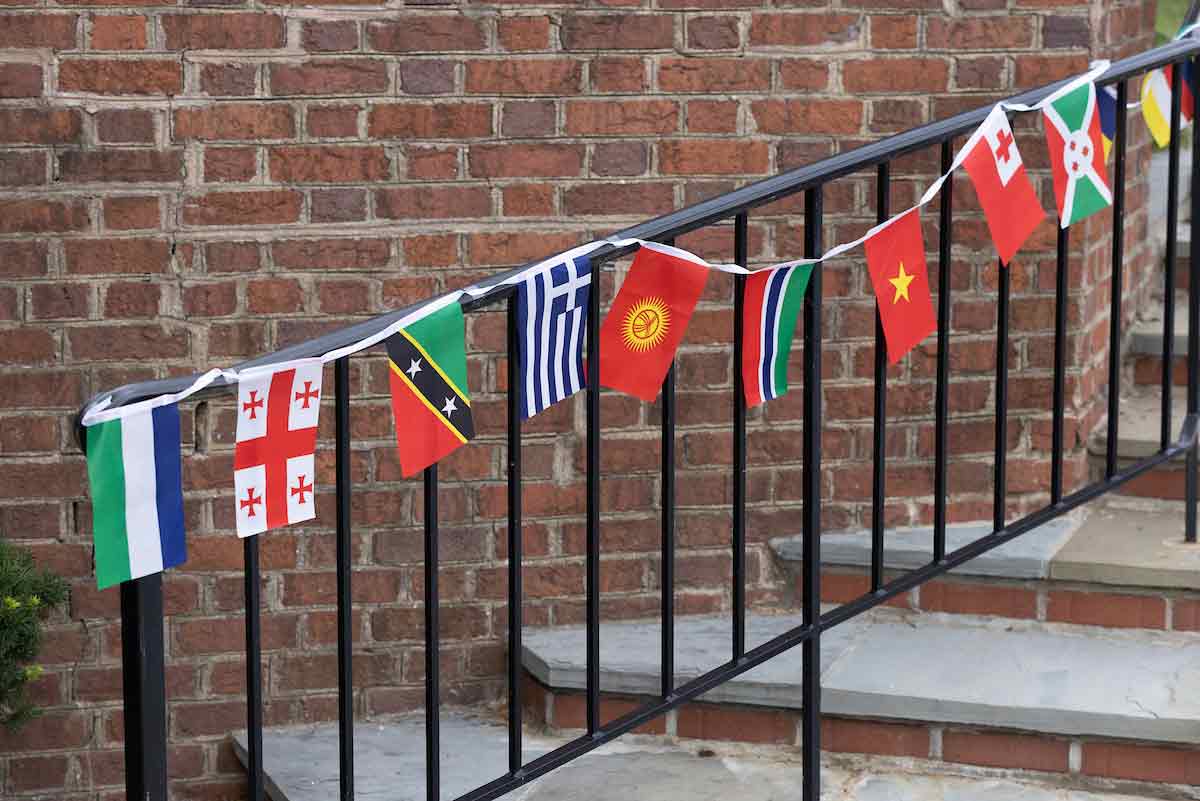 Change of Status
Eligible students may submit an application to USCIS to change status within the U.S. Change of status applications filed within the U.S. generally take a long time. Check current USCIS processing times. The applicant may not travel outside of the U.S. while the application is processing. Students who are currently in a status that does not allow study or does not allow full time study should consider the timing of their application before choosing this option. Additionally, ISSS advises that you maintain your previous status during this time period in order to best maintain eligibility for approval of your application.
Log in to

 

InterLink

 

and submit a "Change of Status" request.
Other possible application materials to USCIS may include:
Non-Refundable Government Application Fee: $370. To verify the current fee amount, visit I-539, Application To Extend/Change Nonimmigrant Status. Personal checks or money orders are accepted and should be made payable to the U.S. Department of Homeland Security. If you choose personal check, be prepared to ensure your account has sufficient funds for several weeks. If the check has an old address on it, cross it out and write your current address. Credit cards payments are also accepted and should be submitted by completing Form G-1450

.

Government Biometric Fee: $85. After USCIS receives the application, every applicant (and co-applicant if applicable) will receive a biometric services appointment notice. The biometric services appointments will be scheduled at the Application Support Center closest to the primary applicant's address. Failure to attend the biometrics services appointment may result in denial of the application. Review guidelines on Preparing for your Biometrics Services Appointment

.

OPTIONAL Premium Processing Fee: $1,750. Guarantees that USCIS will take action on your application within 30 days. If you request premium processing, you will need to complete Form I-907 as well.
Form I-539

If there is a co-applicant included in the application, he/she must submit and sign a separate Form I-539A. Parents or guardians may sign on behalf of children under 14.

If you would like to file online, first carefully read the information provided by USCIS to check your eligibility.

Photocopy of all documents you hold in your current status
A photocopy of your current visa
A photocopy of your passport personal data page(s) (i.e., the page(s) with your photograph and the expiration date of your passport)
Copy of entry stamp in passport (make sure the immigration stamp is visible on copy) and electronic I-94 card information. Visit U.S. Customs and Border Protection to retrieve your electronic I-94 card number.
If currently a dependent, photocopies of your spouse/parent's documents: I-94, passport pages (photograph and the expiration date of passport), visa, proof of status (such as the I-20, DS-2019, etc.)
Evidence of financial support (i.e., bank statement, assistantship offer letter, etc.)
Admission offer
Newly issued I-20 or DS-2019
In the event a change of status application is denied and the applicant is present in the U.S. without valid legal status, USCIS may issue a Notice to Appear (NTA). A Notice to Appear is a document that instructs an individual to appear before an immigration judge and is often the first step in removal from the United States. For further questions on NTAs and risk of removal, please consult with an immigration attorney.
International Students and Scholars
Social Media
Sign-Up for Email Updates
Use the link below to sign up to receive emails from ISSS. Please note that if you are currently enrolled in Miami University courses as an international student or scholar, you will automatically be added to this list.