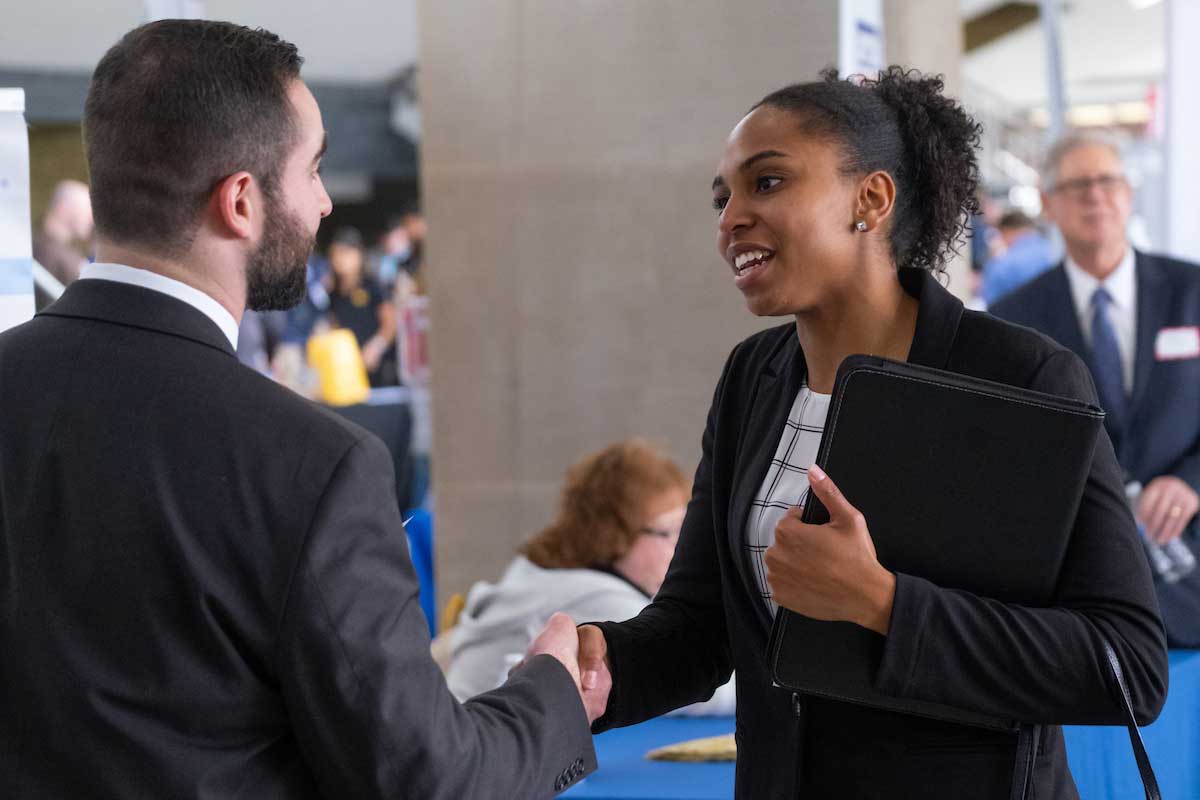 Regain Legal Status
In order to regain your status through travel, ISSS must issue you a new, initial I-20 with a new SEVIS record and SEVIS ID
Submit the Regain Status eform in

 

InterLink.
Submit recent documentation of funding in order to issue the I-20. Please refer to the

 

Estimated Expenses for Study

 

for guidance on amount.
After the new I-20 is created, pay the

 

SEVIS fee

 

for that record.
Depart the U.S.
Visa

If your current visa is not expired, it is your choice whether to apply for a new visa. This is a reminder that your old visa is attached to your old I-20, not your new document. This can sometimes cause questions from the officer at the port of entry.
If you choose to apply for the F-1 visa, allow sufficient time. You will have to submit the I-20, documentation of your financial support, official academic transcript, SEVIS fee receipt, and evidence that you intend to return to your home country at the conclusion of your studies in the US (i.e. ties to your home country). Before your visa interview, you will need to pay the visa application fee and fill out Form DS-160. This is a reminder that certain factors can cause increased scrutiny such as previous violations of status and academic performance (low GPA).
You may enter the U.S. up to 30 days before your program start date (generally the first date of the following semester if traveling over break). 
Check-in with ISSS upon your return.
Please be aware that there are risks in doing this. You should discuss this option in depth with an ISSS advisor before making your decision to regain status through travel. You will not automatically be allowed to re-enter the U.S. The visa officer (if you apply for a new visa) and port of entry officer will be evaluating your admissibility meaning they could ask questions, should they notice your previous loss of status. Additionally, your previous SEVIS record's termination may show up in government databases and could cause you to be questioned during future travel such as when you are applying for a visa or are trying to re-enter the U.S. or if you later pursue specific benefits or residency.
If you choose this option, you will not eligible for certain F-1 benefits such as Curricular Practical Training or Optional Practical Training until you have been back in status for at least one academic year.
You may apply for reinstatement to regain your status. This is the process in which you submit documentation to the U.S. asking to be reinstated back to your F-1 status and original F-1 SEVIS record. Reinstatement requests generally take at least 5 months to be reviewed although that estimate may increase significantly depending on USCIS's processing time. There is no way to know how long an application will take nor can a reinstatement request be expedited. There is also no guarantee that your reinstatement request will be approved by the government. However, if a student applies quickly for reinstatement after loss of status, that may help the application.
Please note that if you decide to regain status through reinstatement, you may not travel outside the U.S. while your reinstatement application is pending.
Submit the Regain Status eform in

 

InterLink.
Non-Refundable Government Application Fee: On October 2, 2020 the fee was due to increase from $370 to $400 for paper applications but due to a lawsuit, USCIS is unable to implement the fee increase due to a legal injunction. To verify the current fee amount, visit

 

I-539, Application To Extend/Change Nonimmigrant Status. Personal checks or money orders are accepted and should be made payable to the U.S. Department of Homeland Security. If you choose personal check, be prepared to ensure your account has sufficient funds for several weeks. If the check has an old address on it, cross it out and write your current address. Credit cards payments are also accepted and should be submitted by completing

 

Form G-1450.
Government Biometric Fee: On October 2, 2020 the fee was due to decrease from $85 to $30 for each applicant and co-applicant (if applicable) but due to a lawsuit, USCIS is unable to implement the fee increase due to a legal injunction. After USCIS receives the application, every applicant (and co-applicant if applicable) will receive a biometric services appointment notice. The biometric services appointments will be scheduled at the Application Support Center closest to the primary applicant's address. Failure to attend the biometrics services appointment may result in denial of the application. Review guidelines on Preparing for your Biometrics Services Appointment

.

Completed

 

Form I-539

If there is a co-applicant included in the application, he/she must submit and sign a separate Form I-539A. Parents or guardians may sign on behalf of children under 14.

Copy of entry stamp in passport (make sure the immigration stamp is visible on copy) and electronic I-94 card information. Visit U.S. Customs and Border Protection to retrieve your electronic I-94 card number.
A photocopy of the visa page from your passport

 

(optional but recommended)
A photocopy of the page(s) from your passport showing your photo and identification information, and showing your passport expiration date
Photocopies of all previous I-20s issued to you by Miami.
Photocopy of I-20 issued to you by Miami University and recommending reinstatement, and signed by you on page 1

 

(you will obtain this when you meet with an advisor with your materials)
Recent evidence of financial support. Please refer to the

 

Estimated Expenses for Study

 

for guidance on amount. In addition to your financial statement, consider additional evidence you might provide such your current Miami bursar balance and proof of tuition payment as well as past payment history. If your studies are funded by a sponsor, consider a signed letter or affidavit from your sponsor certifying their support, foreign currency conversion, documentation of how you access those funds such as wire transfer, etc.
Official Transcript

 

from Miami
A printout showing class registration at Miami. Make sure your class registration indicates if the coursework is in person with location, or online.
A letter from an ISSS adviser recommending reinstatement

 

(you will obtain this when you meet with an advisor with your materials)
A detailed letter from you explaining:

Why you are out of status
How being out of status was due to circumstances beyond your control
That you filed for reinstatement as quickly as possible under these circumstances
How failure to reinstate you could result in extreme hardship
You are enrolled for the current or upcoming term
Apology and statement of steps you will take to ensure this problem does not happen again.

Optional–If you want to receive an email or text that the USCIS has received your application, include the

 

Form G-1145, available here. Be sure to attach this form to the first page of your application packet.
If more than five months have passed since you lost F-1 status, you will also need to pay the

 

SEVIS fee

 

and provide an explanation that demonstrates failure to applying within 5 months was a result of exceptional circumstances.
In the event a reinstatement application is denied and the applicant remains in the U.S. USCIS may issue a Notice to Appear (NTA). A Notice to Appear is a document that instructs an individual to appear before an immigration judge and is often the first step in removal from the United States. For further questions on NTAs and risk of removal, please consult with an immigration attorney.
International Students and Scholars
Social Media
Sign-Up for Email Updates
Use the link below to sign up to receive emails from ISSS. Please note that if you are currently enrolled in Miami University courses as an international student or scholar, you will automatically be added to this list.