Promotion and tenure granted to 38
Miami University's board of trustees approved the promotion and/or tenure of 37 faculty members and one librarian at its March 3 meeting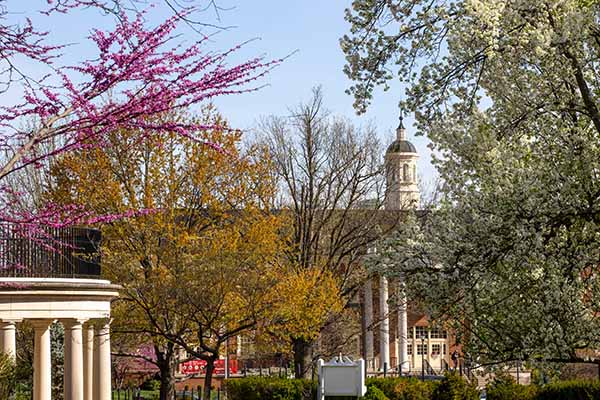 Miami University's board of trustees approved the promotion and/or tenure of 37 faculty members and one librarian at its March 3 meeting. The actions take effect July 1, 2023.
"I wish my faculty colleagues a hearty congratulations on their tenure and promotions. They have achieved a significant milestone in their academic careers, and we are so fortunate to have such amazing teacher-scholars at Miami," Provost Liz Mullinex said. "It is truly inspiring to read through faculty dossiers and learn about their creative and impactful work. Our talented, caring faculty are a big bright jewel in Miami's crown indeed!"
The faculty granted tenure and promotions are: 
For promotion to full professor
Mary Ben Bonham, Andrew Casper, Gulen Cevik, Diane Fellows, Neringa Klumbyte, Jing Li, Michele Navakas, Barbara Oswald, Pepper Stetler, and Siok Lian Tan
For tenure
For tenure and promotion to associate professor
Facundo Alonso, Adam Beissel, Kristy Brann, Nathaniel Bryan, Britt Cole, Deepak Dawar, Jason Gaddis, Michael Hatch, Eric Hodgson, Tereza Jezkova,  Andrew Jones, Pubudu Kaluarachchilage, Emily Legg, Wayne Nirode, Joseph Nwankpa, Arnold (AJ) Olszewski, Darryl Rice, Naaborle Sackeyfio, Joseph Snyder, John Tchernev, Nam Vu, Xin Wang, Timothy Wilson, Marly Wooster, Mehdi Zanjani, and Alexis Zehler
For promotion to associate librarian
For promotion to full professor: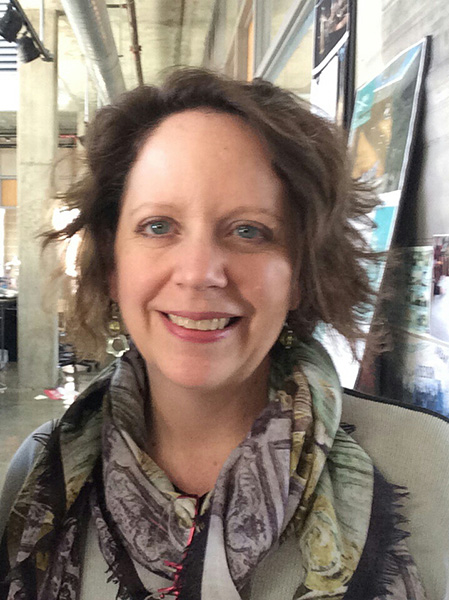 Mary Ben Bonham, associate professor in the Department of Architecture and Interior Design, serves as coordinator for the Interior Design program. She teaches and researches topics in building technology and sustainability with an emphasis on lighting and façades. Her research has been published in the international journal Building Research & Information and other peer-reviewed venues. Her book "Bioclimatic Double-Skin Facades" examines the intersection of climate, culture, and technology in advanced façade systems. Bonham, a registered architect and certified interior designer, practiced professionally for 16 years prior to joining Miami University. 
---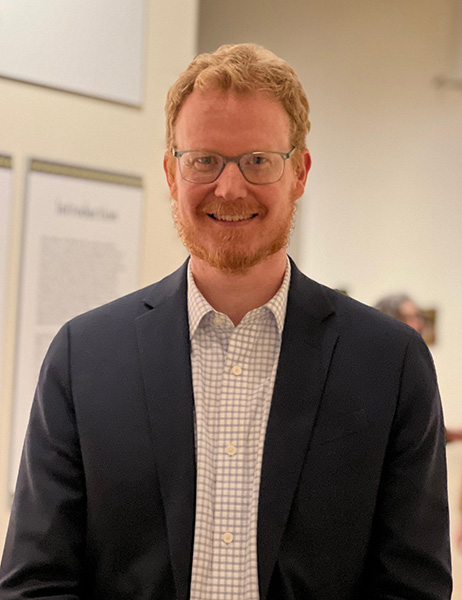 Andrew Casper is associate professor of Art History in the Department of Art and program coordinator for the major and minor in Art and Architecture History. He teaches courses in the areas of Renaissance and Baroque art in Europe and Latin America. His research and publications focuses on religious imagery in Italy in the late 1500s and 1600s. He has written two books while at Miami: "Art and the Religious Image in El Greco's Italy" and "An Artful Relic: The Shroud of Turin in Baroque Italy," which was awarded the 2022 Roland H. Bainton Book Prize for Best Book in Art and Music History. His research is supported by the American Philosophical Society, the Howard Foundation at Brown University, the National Endowment for the Humanities, and other national and international agencies.

---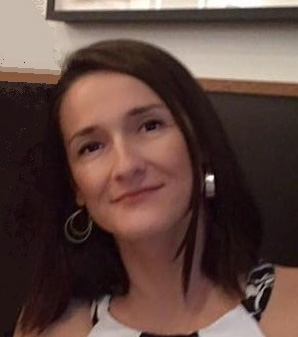 Gülen Çevik, Ph.D. is an associate professor in the Department of Architecture and Interior Design. She teaches interior design studios, history of interiors, and research and programming. Her research, which explores the process of modernization and its influences on domestic spaces in Turkey, and the reciprocal reception and transformation of the concept of comfort and material culture within Occidental and Oriental discourses, has been widely published in prestigious academic journals including the Journal of Design History (Oxford University Press), Journal of American Studies (Cambridge University Press), Journal of Interior Design (Wiley), and Home Cultures (Taylor & Francis). She is also the author of a chapter in the award-winning book "Diversity in Design: Perspectives from the Non-Western World." She has received several recognitions for her creative scholarship and teaching. 
---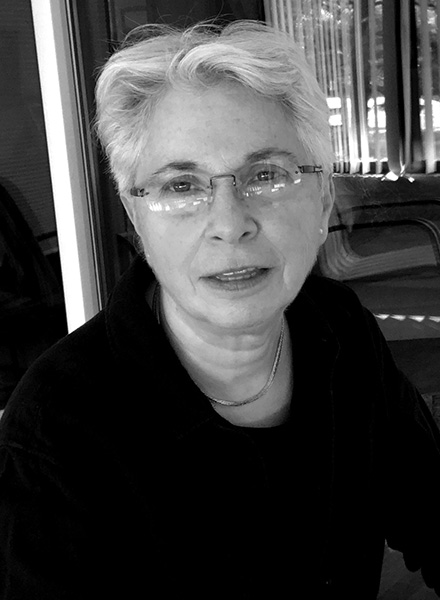 Diane Fellows is an associate professor in the Department of Architecture and Interior Design and Lead Departmental Advisor. She teaches architecture studios with a cross-disciplinary focus on global displacement and migration, and seminars exploring the juncture between cinema and architectural design processes. Her creative practice, predominantly in photography and film inclusive of installations, explores the multi-scalar experience of displacement from the personal to the public realm and the effect displacement has on individuals and communities through generations. Fellows' work is presented at film festivals and exhibited in national and international venues. Fellows is the lead designer on the forthcoming collaborative installation "Contesting and Bridging Boundaries and Borders: the United States-Mexico Indigenous and Migration Experience," as part of the European Cultural Centre 6th edition of "Time Space Existence" that runs in parallel with the "Biennale Architettura 2023" May 20-Nov. 26, 2023 in Venice, Italy.
---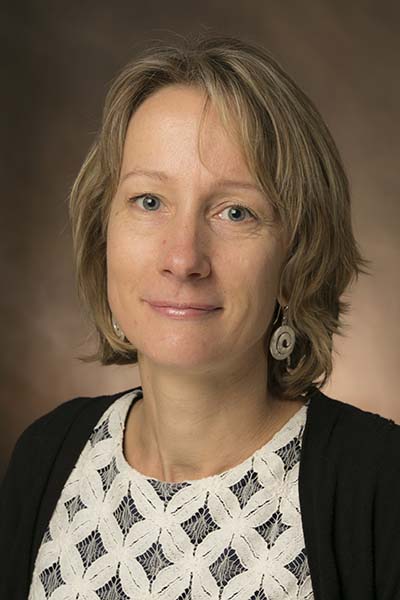 Neringa Klumbyte is an associate professor of Anthropology who received her Ph.D. from the University of Pittsburgh. A political and economic anthropologist working in Lithuania, the European Union, and Eurasia more broadly, her wide interests include everyday life in post-Socialist and post-Colonialist countries, states and nationalism, elections, the anthropology of food, marketing and consumption, and ethnographic writing and representations.
---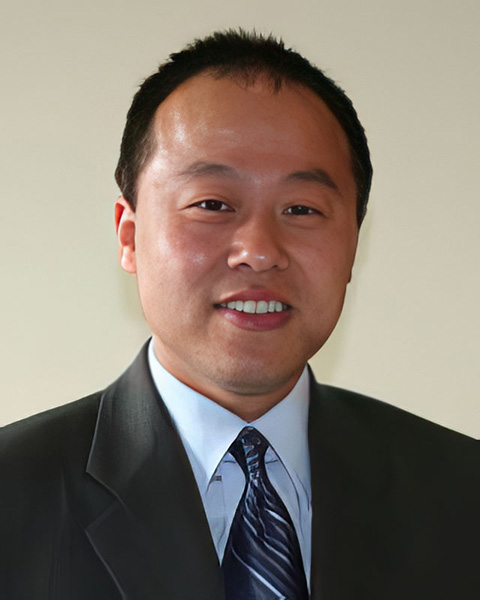 Jing Li earned a Ph.D. from the University of Alabama. He won the Richard K. Smucker Teaching Excellence Award (Junior Professor) in 2015. He regularly teaches courses including Solving Eco Problems Using R, econometrics, and time series analysis. His research interests are in the area of time series analysis and applied macroeconomics. He has published in a number of academic journals such as Oxford Bulletin of Economics and Statistics, International Journal of Forecasting, Journal of Forecasting, Journal of Time Series Analysis, Energy Journal, Journal of Empirical Finance, and Journal of Macroeconomics.
---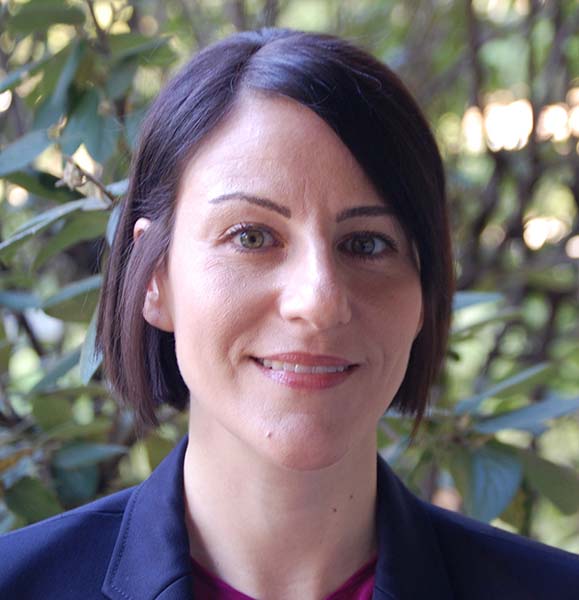 Michelle Navakas is an associate professor of English, co-director of the Literature Program, and an affiliate in both American Studies and the Institute for Environment and Sustainability. She received her Ph.D. in English from University of California-Irvine. She received a National Endowment for the Humanities Fellowship in 2017-2018 and is the author of the forthcoming publication, "Early American Coral" (Princeton University Press).
---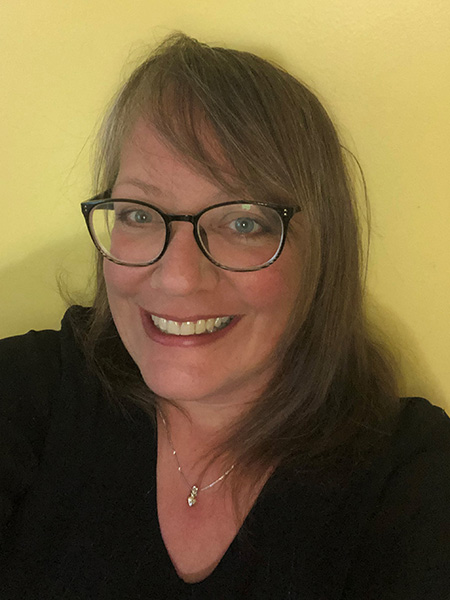 Barbara Oswald is associate professor and lead departmental advisor for the BA in Psychological Science in the Department of Social and Behavioral Sciences. She teaches Introduction to Psychology, Biopsychology, Drugs and Behavior, Research Design and Analyses, and upper-division and capstone courses. She has published numerous peer-reviewed articles on the neurobiology of learning, memory, and addiction, most recently examining the effects of stress on risky drug and alcohol use. She also studies best practices of teaching and learning, especially the benefits of experiential and applied learning. She regularly mentors undergraduate students in research and teaching experiences, and has received commendations and awards for teaching, advising, and service. 
---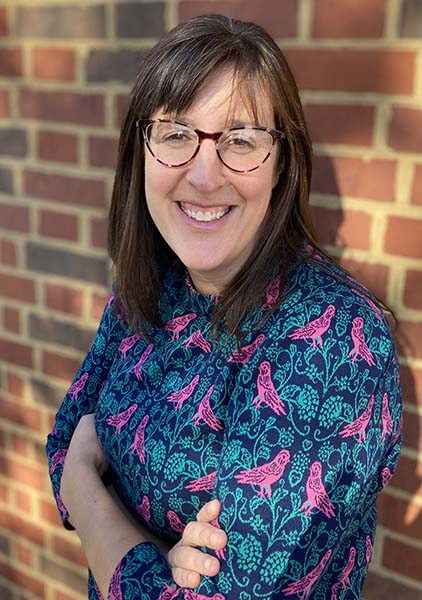 Pepper Stetler is an associate professor of Art and Architecture History and associate director of the Humanities Center. Her research and writing focus on the history of photography. She was the curator of Craft and Camera: The Art of Nancy Ford Cones, which was on view at the Taft Museum of Art from October 2022-January 2023. She recently received an Art Writers Grant from the Andy Warhol Foundation. She is currently writing a book on the history of the IQ test, and her writing on disability justice has appeared in Slate, The Atlantic, The Progressive, and The New York Times. 
---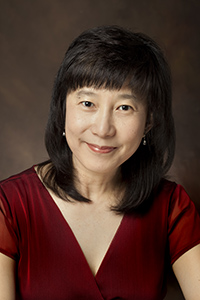 Siok Lian Tan is an associate professor of Piano in the Department of Music. An active pianist, she has presented solo piano and chamber music concerts in major cities worldwide, including a solo recital at the St. Martin-in-the-Fields concert series. Tan has recorded the chamber music of James Lentini on the Naxos label. As a piano pedagogue, her most recent research explores how musicians can engage the brain through listening to enhance musical understanding, interpretation, and performance. Her articles appeared in Piano Pedagogy Forum, American Music Teacher, MTNA e-Journal, and Clavier Companion. She is the recipient of the 2011 Ohio Music Teachers Association Teacher of the Year, the 2020 Miami University Crossan Hays Curry Distinguished Educator, and the 2023 American Music Teacher Article of the Year awards.
---
For tenure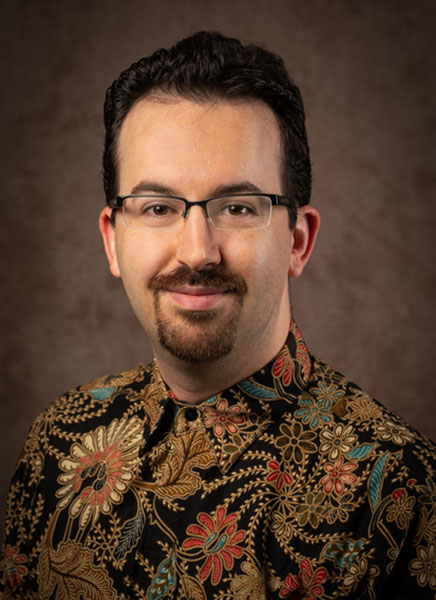 Philippe Giabbanelli joined Miami University in 2019 as an associate professor, where he developed new courses in machine learning, computational epidemiology, and network science. He previously worked at several nationally ranked American universities and was a researcher at the University of Cambridge (UK). He obtained his doctorate and masters at Simon Fraser University (Canada), where he started his teaching career as a course instructor in 2009.
His research focuses on the development and application of predictive models to computational social science and public health. In particular, he makes fundamental contributions to machine learning and simulation techniques in order to improve the accuracy, compute time, or usability of models for human health. He has published almost 120 articles, including the main journals and conferences in his field. The quality of the research that he conducts with students has been recognized in several ways, such as receiving five best paper awards and nominations, or the 2022 Annual Outstanding Faculty Research Award from the College of Engineering and Computing. Giabbanelli has been continuously funded for 10 years, receiving over $1M from major federal organizations (e.g., NIH, NSF, CDC), companies (e.g., Microsoft), and organizations abroad. He is recognized for his leadership in the scientific community as a member of the editorial board for five journals, the lead editor of several special issues, and one of the main organizers for various international conferences. 
---
For tenure and promotion to associate professor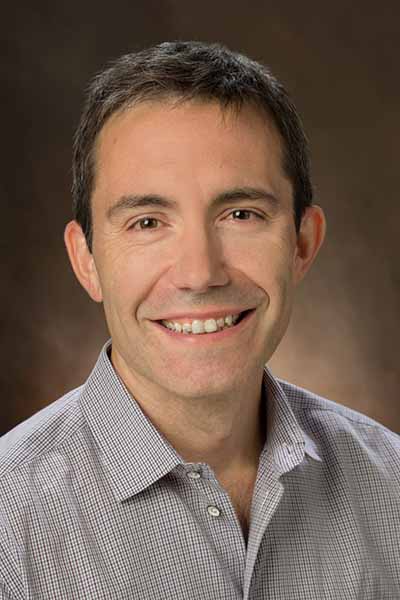 Facundo Alonso is assistant professor in the Department of Philosophy. He received his Ph.D. in Philosophy at Stanford University and his M.A. (with Distinction) in Philosophy from Birkbeck College, University of London. His teaching interests are in ethics, philosophy of action and mind, epistemology, and philosophy of law.
---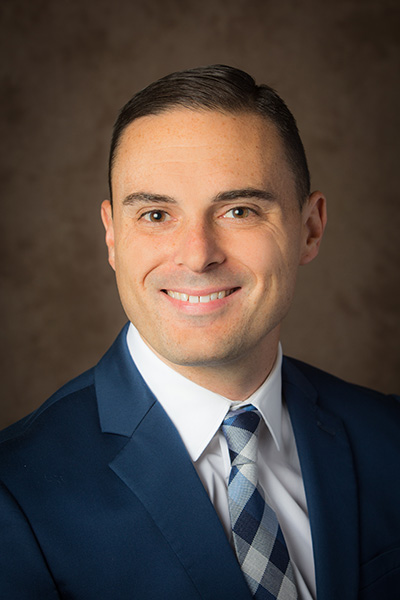 Adam Beissel is an assistant professor of Sport Leadership and Management (SLAM). Prior to joining Miami in 2017, Adam previously held a position on the faculty of the Physical Cultural Studies program at the University of Maryland – College Park. He earned a BS in Sport Management from Towson University, an MBA from University of Baltimore/Towson University, and a Ph.D. in Sport Studies from the University of Otago (New Zealand). Adam's scholarship and teaching interrogates the geopolitical economy of global sport. His primary research interests include six (6) themes: (1) Political Economy of Sport Mega-Events; (2) Geopolitics of Sport; (3) Sport Stadiums and Urban Development; (4) Social and Economic (in)justice in Collegiate Sport; (5) Sports Labor Markets and Global Athletic Migration and; (6) Sport, Globalization, and the Contemporary Global Economy.
---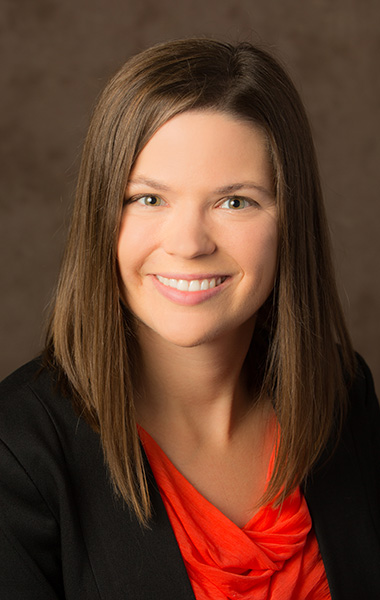 Kristy Brann is an assistant professor in the Department of Educational Psychology specializing in School Psychology. Her research focuses on building effective, data-driven, and preventative school practices, including implementing preventative and early intervention systems, teacher mental health preparedness and discipline decision-making, and best practices for collecting and using data in schools to make decisions. Her work has been published in notable high-impact journals such as School Psychology Review, School Psychology, and the Journal of School Psychology. Brann has been integral to multiple externally funded projects, including serving as co-PI on Project AWARE (Advancing Wellness And Resiliency in Education).
---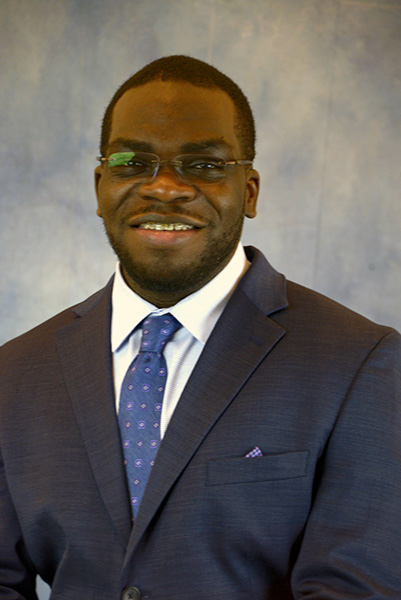 Nathaniel Bryan, Ed.D., Ph.D. is an assistant professor of Teaching, Curriculum, and Educational Inquiry and specializes in early childhood education. His teaching and scholarship explores issues of equity and diversity, critical race theory, culturally relevant teaching, urban education, and Black education. Though he studies broadly these frameworks, he is particularly interested in the constructed identities and pedagogical styles of Black male teachers and the schooling and childhood play experiences of Black boys in early childhood classrooms through a critical lens. In his spare time, Bryan enjoys reading novels, traveling abroad, and spending time with family.
---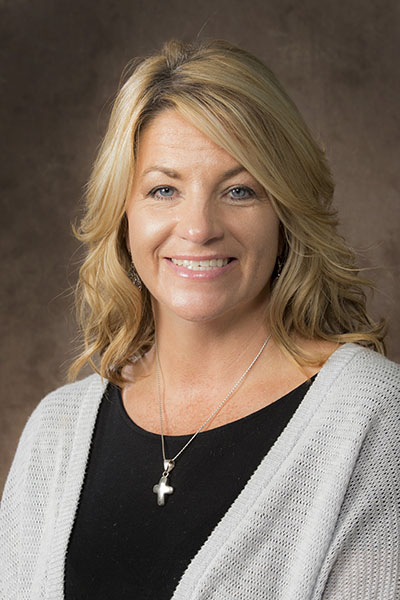 Britt Cole has been a pediatric nurse for nearly 30 years specializing in school and emergency nursing and adolescent mental health. Her research interests include innovative teaching strategies to improve critical thinking and clinical judgment, increasing the awareness of the effects of trauma and ACEs on health outcomes, and peer mentoring. As a practicing nurse, Cole infuses her classroom with real-world experiences that engage students in learning and ignite their passion for the calling of nursing. Her work has appeared in the Journal of Nursing Education, Clinical Simulation in Nursing, and the Journal of Christian Nursing. Her passion for the scholarship of teaching and learning has led to her appointment as co-coordinator of the Miami Regionals Center for Teaching and Learning. 
---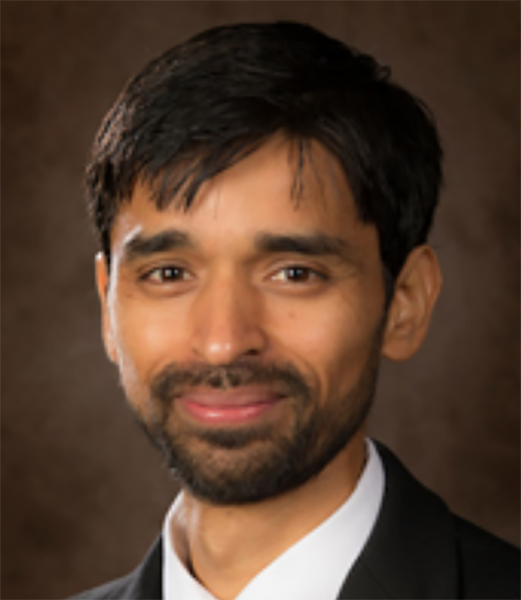 Deepak Dawar received his B.Tech degree in Electronics and Communication Engineering from Kurukshetra University, India. He received his M.S. and Ph.D. in computer science from North Dakota State University in 2013 and 2016, respectively. He joined Miami in 2016 and has taught an ensemble of computer science and I.T. related courses, including Java, Visual Basic, Operating Systems, and Computer Networking. His research interests include evolutionary computing, swarm intelligence, pattern recognition, and video-based vehicle classification. His current scholarship focuses on innovation in teaching computer programming and the application of artificial intelligence (A.I.) to the delivery of I.T. courses. Dawar is also concerned about the internationally accepted problem and pedagogical concerns of high failure and non-participation rates in programming classes. To address this issue, he created and subsequently published novel instructional techniques which have proved to be of considerable classroom value.
---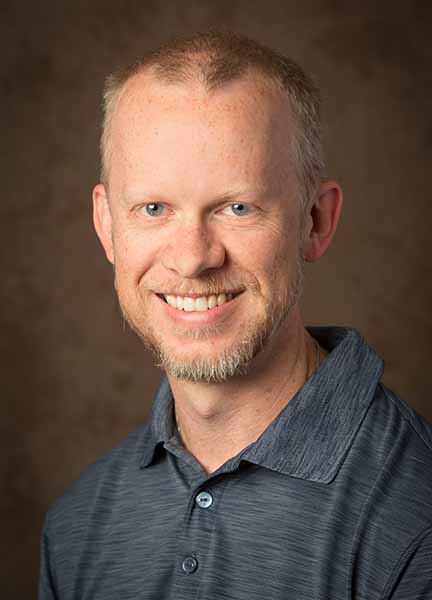 Jason Gaddis, assistant professor of Mathematics, does research in noncommutative algebra and noncommutative invariant theory. Before he came to Miami, he had postdoctoral stints at Wake Forest University and the University of California, San Diego. He earned his doctorate at the University of Wisconsin - Milwaukee. Before all this, he taught high school math in Baltimore City and Baltimore County public schools. He still maintains an interest in issues related to secondary education.   
---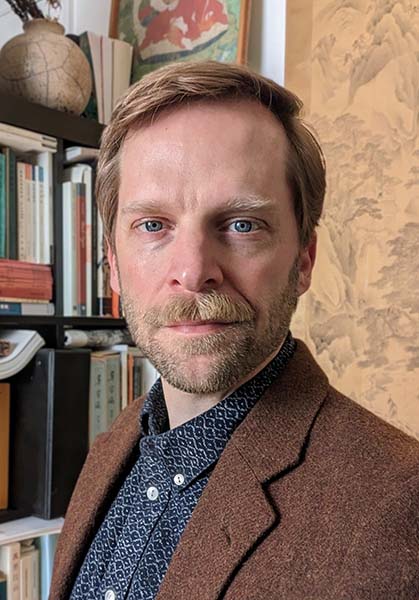 Michael J. Hatch is an assistant professor of Art and Architecture History in the Department of Art. He researches histories of Chinese visual and material culture from the 18th century to the 21st century, with interests in sensory history, material knowledge, brushwork theory, and the relationship between painting and other visual cultures. He is the author of "Networks of Touch: A Tactile History of Chinese Art, 1790–1840" and has also published in The Metropolitan Museum Journal, Archives of Asian Art, The Brooklyn Rail, Artforum, and Yishu: Journal of Contemporary Chinese Art. He teaches various courses about East Asian art, the art market, and arts writing.
---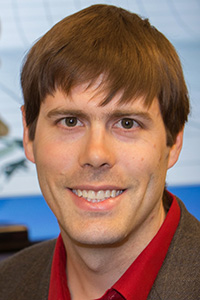 Eric Hodgson is assistant professor of Emerging Technology in Business + Design and an affiliate of the Psychology Department and the Computer Science and Software Engineering Department. Hodgson has a doctorate in cognitive psychology, with a focus on spatial perception and cognition, human-computer interaction in virtual spaces, and the applied uses of virtual reality (particularly for medical training). He directs the Smale Interactive Visualization Center. He has led interdisciplinary student teams to develop medical training simulators, build virtual retail applications, develop navigation techniques for large-scale research environments, improve low-cost motion-tracking techniques, and even to build a 3-D virtual mandala for the Dalai Lama.
---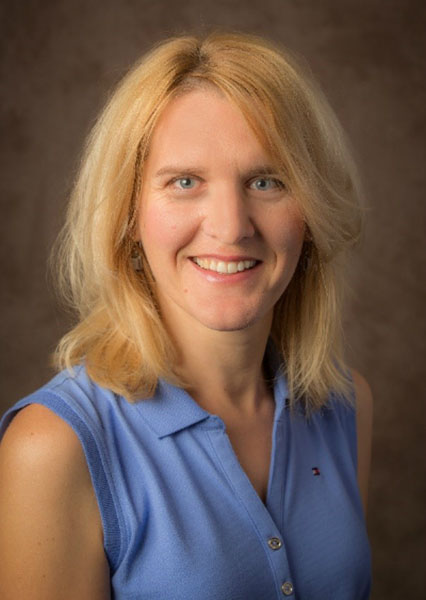 Tereza Jezkova, assistant professor of Biology, directs the Global Change Biology Lab. Before coming to Miami, she was a postdoctoral fellow at the University of Arizona. She studies how species respond to environmental change using an interdisciplinary approach including population genetics, genomics, bioinformatics, GIS-based spatial analyses, ecological modeling, and field and experimental research.
---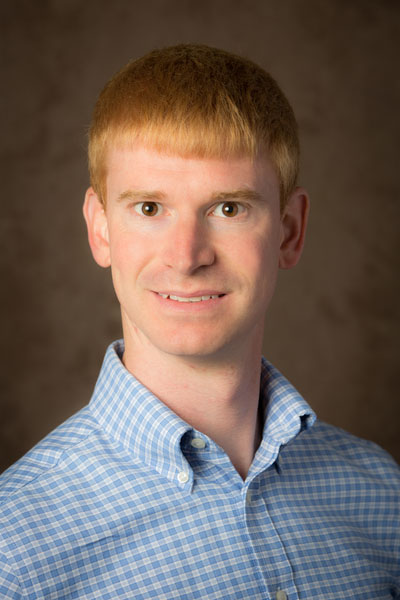 J. Andrew Jones is assistant professor of Chemical, Paper, and Biomedical Engineering. Prior to joining Miami in 2017, Jones spent a year as a visiting assistant professor of Chemistry at Hamilton College. He completed his Ph.D. in Chemical and Biological Engineering at Rensselaer Polytechnic Institute and his M.S. in Environmental Engineering and B.S. in general engineering, with a specialization in Biomedical Engineering, at Mercer University.
His research focuses on the genetic engineering of microorganisms for the production of psychoactive drug candidates with the potential to help treat mental health disorders such as depression, anxiety, and post-traumatic stress disorder (PTSD). His research has been highlighted on National Public Radio, Chemical & Engineering News, Vice News, High Times, and Scientific American. He has been selected for multiple awards and honors including AIChE's 35Under35 – Bioengineering (2020), Miami University's Junior Faculty Scholar Award (2021), Miami's Associated Student Government – Outstanding Professor Award Nominee (2021, 2022), and the Ohio Faculty Council's Technology Commercialization Award (2022). Jones has published over 20 peer-reviewed publications in top journals and has been cited over 2,400 times since 2014. He is a member of the American Chemical Society, the American Institute of Chemical Engineers, and the National Academy of Inventors.
---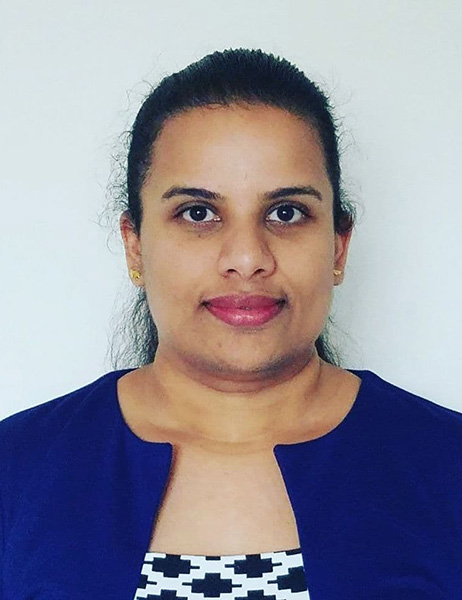 Pubudu Hitigala Kaluarachchilage is an assistant professor in Statistics in the Department of Mathematical and Physical Sciences. Pubudu is a scholar in fields of Statistics and Mathematics with focus on Stochastic Processes, Statistical Modeling, Applied Statistics, Confirmatory Factor Analysis and Structural Equation Models. Her research contributions are in diverse fields including Cybersecurity, Sustainability, Environment Management, Accounting, and Consumer and Corporate Behavior and analyses of  their effects on the environment. She has been awarded three United States patents for her collaborative research outcomes in the field of Cybersecurity. Her work is published in a variety of scholarly peer review journals, including the Journal of Accounting, Auditing & Accountability, Journal of Business Strategy, and the Environment and Resources, Conservation and Recycling. Pubudu is a research consultant in Statistics.
---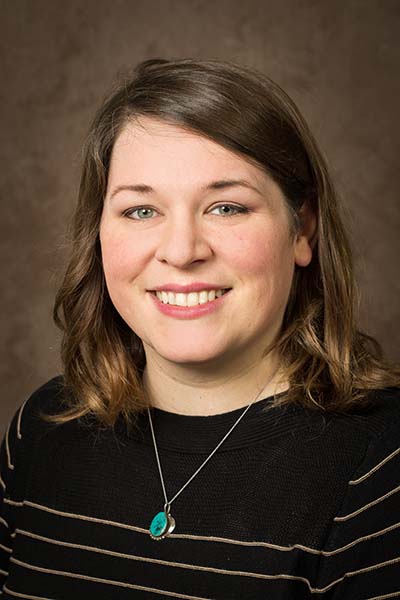 Emily Legg, assistant professor of English, received both her Ph.D. and M.A. in Rhetoric and Composition from Purdue University. Her research and teaching interests include indigenous rhetorics, cultural rhetorics, digital writing and technology, new media and composition, and professional writing.
---
Wayne Nirode is an assistant professor of Mathematics and received his Ph.D. from Ohio University. He teaches content courses for preservice and in-service teachers. His teaching, research, and service all focus on supporting and understanding the context in which K–12 mathematics teachers work. He is particularly interested in the teaching and learning of high school geometry, especially proof and the use of Dynamic Geometry Software. Before coming to Miami in 2017, he taught mathematics, statistics, and economics for 20 years at Troy High School in Troy, Ohio.
---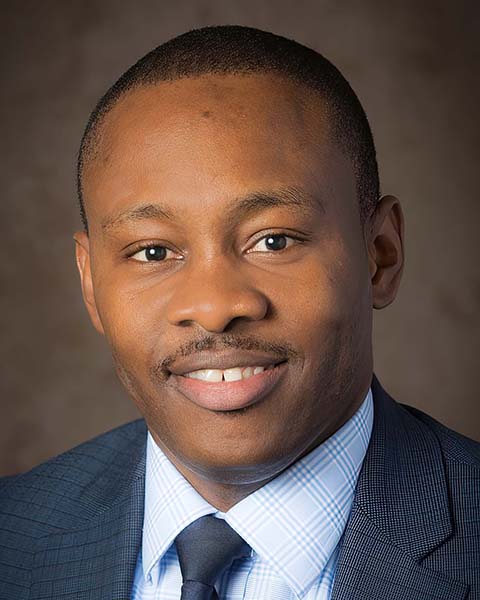 Joseph Nwankpa earned his Ph.D. from Kent State University in Information Systems. He also holds an MBA from University of Windsor, a master's degree in Advanced Financial Information Systems from Hanken School of Economics, as well as a bachelor's degree in Accountancy from Abia State University. He serves as the FSB Director of Cybersecurity Initiatives. His primary research focuses on Enterprise Systems, Cybersecurity, Software Vulnerabilities, Digital Business Strategy, Technology Adoption, Predictive Models, IT Strategy, and Accounting Information Systems. He has over 30 publications in journals and conferences and his research is forthcoming or has appeared in leading international journals. 
---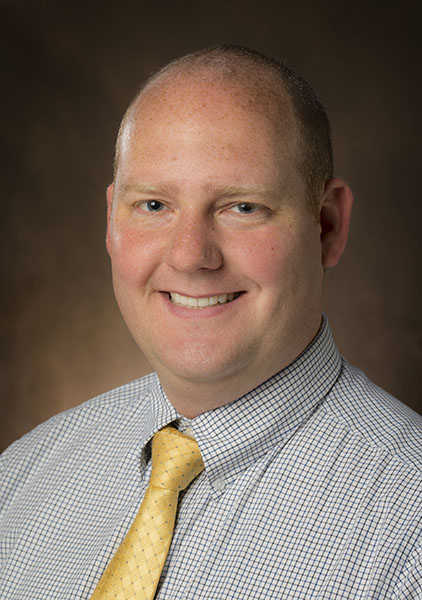 Arnold (AJ) Olszewski, graduate director and assistant professor of Speech Pathology and Audiology, is a speech-language pathologist with previous experience working in schools. His research focuses on developing feasible, evidence-based language and literacy interventions for young children. Specifically, he has contributed to the development and evaluation of interventions for phonological awareness, alphabet knowledge, vocabulary, and syntax. Olszewski is the director of the Children's Acquisition of Language and Literacy (CALL) Lab at Miami University.
---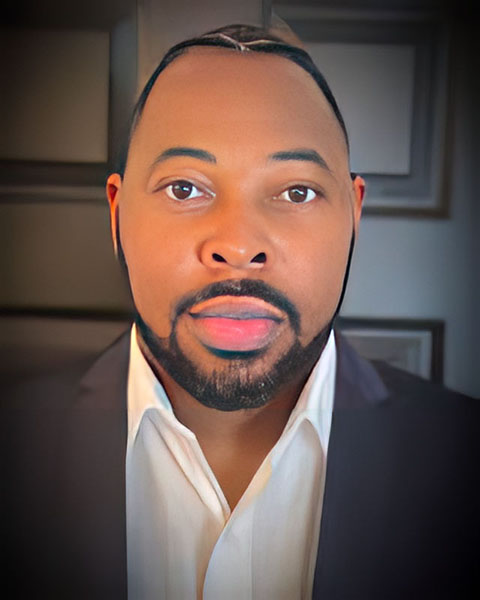 Darryl Rice earned his Ph.D. in Business Administration with a concentration in Management at the University of Central Florida, his MBA with a concentration in Leadership from Jacksonville University, and his B.S. in Finance/Multinational Business Operations from Florida State University. He is an award-winning scholar and teacher. His research examines the relationship between leadership and fairness in three areas: organizational justice, behavioral ethics, and diversity, equity, and inclusion.
---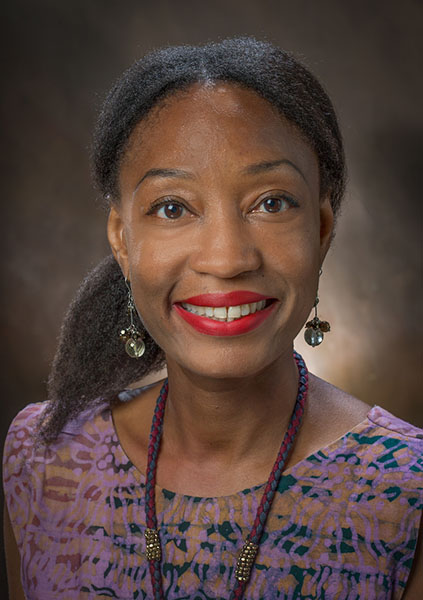 Naaborle Sackeyfio is assistant professor of Global and Intercultural Studies. She received her Ph.D from the Graduate Center, City University of New York. She teaches courses on global and intercultural studies; international studies; and African governance and development. Sackeyfio's research interests encompass governance; political economy; energy and resource politics; gender and sustainable development with a regional focus on sub-Saharan Africa.
---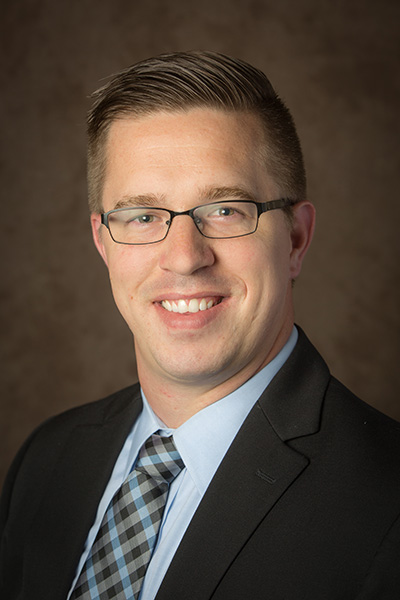 Joseph Snyder is an assistant professor of Physics in the Department of Mathematical and Physical Sciences. His primary research is in high intensity laser-plasma interactions, working with some of the most intense lasers in the world. He has been published in numerous scholarly journals and has presented his work at national meetings on multiple occasions. He has participated in the Air Force Research Laboratory Summer Faculty Fellowship Program four times and has served leadership roles in numerous organizations, including the Miami Regionals Faculty Forum.
---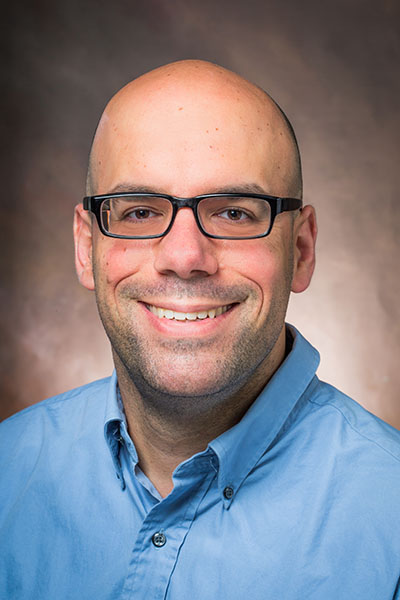 John Tchernev is assistant professor of Strategic Communication in the Department of Media, Journalism, and Film. He received his master's degree and doctorate degree in Communication from The Ohio State University. His research examines the persuasive power of narratives and satire, audience psychology, and media multitasking.
---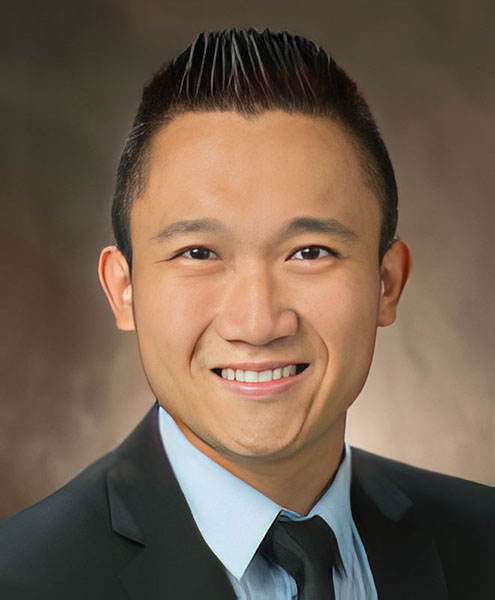 Nam Vu received a Ph.D. in Economics from Vanderbilt University, an M.S. in Economics, also from Vanderbilt University, and a B.A. in Mathematics and Economics from Wittenberg University. He is a macroeconomist with specializations in international finance, macroeconomics, and applied time-series econometrics. Vu teaches courses in macroeconomic theory and financial crises. His research interests revolve around issues related to international business cycles, monetary and fiscal policy, and financial uncertainty.
---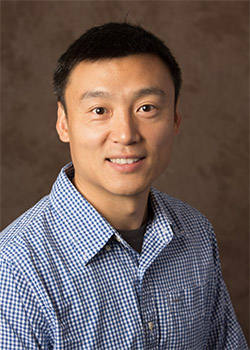 Xin Wang is assistant professor of Microbiology. He received his Ph.D. in Microbiology at the University of Hawaii at Manoa. His research interests include ​​cyanobacteria physiology and synthetic biology. The purpose of his lab is to understand principles that drive microbial metabolism. He also aims to employ both traditional genetic/biochemical methods and evolution tools to seek photosynthesis optimization strategies in cyanobacteria.
---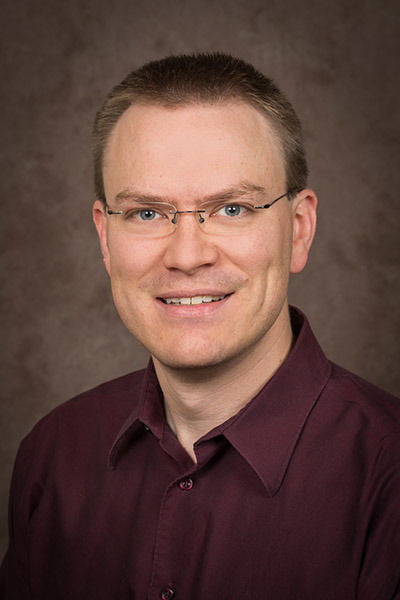 Timothy Wilson is an assistant professor of Microbiology who received his Ph.D. in Immunology at Washington University in St. Louis. His research interests are leukocytes, which are the primary cellular component of the immune system, and different subtypes populate distinct cellular niches to carry out their functions. The long-term goal of his research is to understand the mechanisms by which leukocyte surface receptors interpret their cellular microenvironment and deliver the downstream signals governing leukocyte activation and effector functions.
---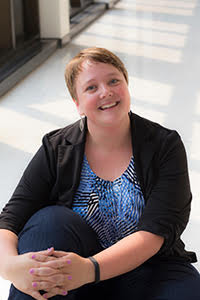 Marly Wooster is an assistant professor of Theatre. Her primary focus is lighting design. She has designed lighting for professional productions across the midwest including "Complete Works," "King Lear," "Much Ado About Nothing," "Richard II," "Q Gents," "Hamlet," "Twelfth Night", and "Peter and the Starcatcher" at the Illinois Shakespeare Festival, "Children of The Cornmaze: The Search for the Greenville Ghost" and "20,000 Leagues Under the Sea" with Cincinnati Playhouse in the Park Off The Grid, "Mr. Burns: A Post Electric Play" and "Head Over Heels" with CATCO in Columbus, "Stellaluna" with Madison Children's Theatre Wisconsin, and more than 15 shows with the Clinton Area Showboat where some of her favorites included "Into the Woods," "Drowsy Chaperone," and "All Shook Up." At Miami, she mentors students in lightning design and stage management for productions on campus and teaches classes in theatre organization, lighting design, theatre technologies, stage management, professional practice, and design thinking.
---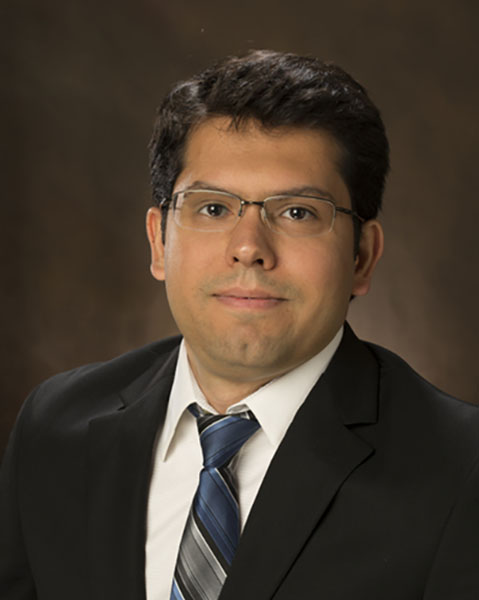 Mehdi Zanjani joined Miami University in 2017 after completing his postdoctoral appointment at the University of Pennsylvania, where he also received his Ph.D. His dissertation work was focused on the computational study of mechanical and thermal response of hybrid organic-inorganic nanocrystalline structures. His postdoc research was in the area of micro and nanostructure evolution in soft matter with a focus on DNA-mediated self-assembly. Zanjani's main research interests are in the area of advanced materials with a focus on soft matter, phononic and photonic metamaterials, polymer networks, and microscale/nanoscale heat transfer. His group develops computational tools and models to study micro and nanoscale constructs. His research involves many interdisciplinary activities and covers a variety of disciplines such as Mechanical and Materials Engineering, Chemistry, Physics, and Computer Science.
---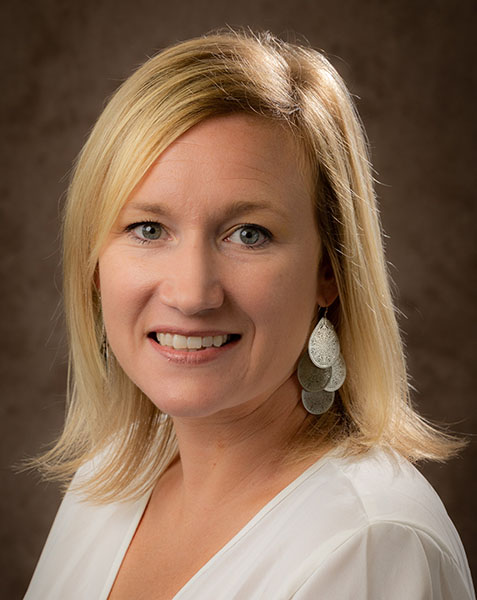 Alexis Zehler is an associate professor in the Department of Nursing. She has 11 years dedicated to the care of women with high-risk pregnancies and their infants. She teaches the maternal-newborn nursing focused courses and has spearheaded the integration of high-fidelity, evaluative simulation throughout the undergraduate nursing curriculum. She is a co-founder of the annual Miami Nursing Induction Ceremony which has raised over $70,000 and inducted over 575 students to date. Her publications include impacts of simulation on nurse licensure outcomes, hyflex simulation implementation, and increasing clinical judgement ability in nursing students as well as practicing nurses.
---
For promotion to associate librarian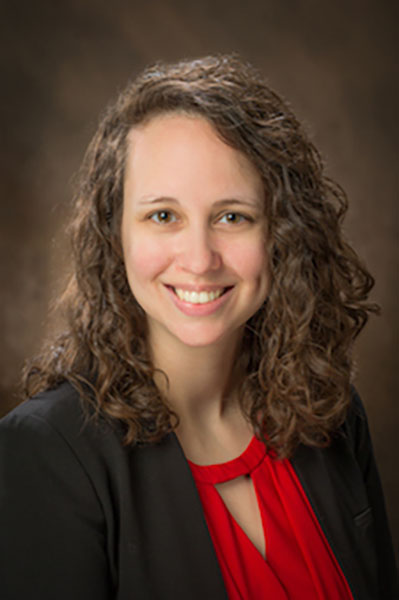 Mary Virginia (Ginny) Boehme is a science librarian in the University Libraries. She has previously co-taught courses in the First-Year Research Experience program, and her scholarship primarily focuses on supporting student research. She is currently serving as a member of the editorial team for an upcoming special issue on Science Librarianship and Social Justice for the journal Issues in Science and Technology Librarianship. She is also a close collaborator with the Avian Research and Education Institute and is partnering with AREI on a long-term project focused on student bird banding education and practical methods of data management of scientific images."
---