Moving into an apartment or house is very exciting as you prepare for a new sense of freedom - and a new set of responsibilities. Off-Campus Outreach can help you prepare for your move off-campus.
Moving and Storage
The Office of Parent and Family Programs keeps a list of nearby truck rental companies and storage solutions on their Moving and Storage page. Please note that Miami does not have any relationship with these businesses and does not endorse their use. Miami does not assume any responsibility or liability for their services.
Update Your Local Address
Update your local off-campus address every year. The process is fairly simple - instructions can be found at the One Stop for Student Success Services.
You should also make sure you keep the post office knows your address at managemymove.usps.com or at a nearby Post Office as well. If you choose to fill out the form online, you will be required to provide a valid e-mail address and credit card number for security and verification purposes.
Date of Move-In
Your lease should include a move-in date. Some landlords are flexible about that date and others are not. Consult the landlord or property manager to ask about the possibility of early move-in. Do not just assume you can move in early. Many landlords may be cleaning and making repairs right up until move-in day.
On or around your move-in day, ask your landlord or property manager to show you the location of the fuse or breaker box and the water shut-off (in case of an emergency, such as a broken pipe).
Change Your Local Address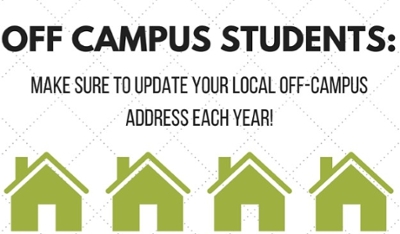 When you move off campus, you must update your local address with Miami University so that we can communicate appropriate information to you. Instructions for updating your address can be found on the One Stop Personal Information page.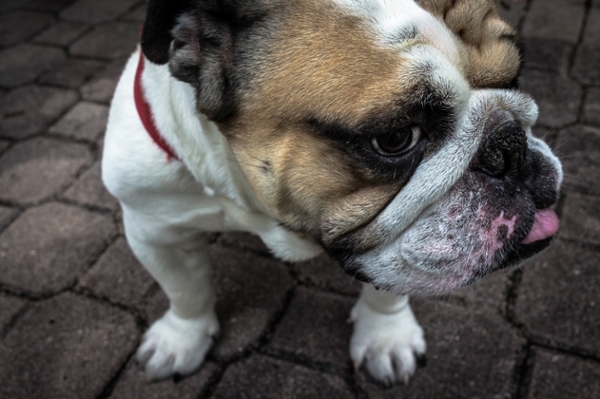 While pet ownership can promote responsibility, companionship, and mental health, please be absolutely certain that you are ready for the responsibility of raising a pet (and that your landlord is okay with it) before bringing one to your off-campus residence. Every year around breaks and move-out, Oxford residents notice a spike of abandoned pets in outlying areas, creating an undue burden for local community members.
If you find yourself the owner of a pet you can no longer care for, please contact a local animal adoption agency: