Faculty and Advisory Board
Name
Department/Program
Abshire, Kelly
Microbiology
Applebaum, Robert
Sociology and Gerontology
Balish, Rebecca
Microbiology
Bowblis, John
Economics
Branscum, Paul
Kinesiology and Health
Carlin, Joseph
Microbiology
Geller, Karly
Kinesiology and Health

Ghimire, Saruna

Sociology and Gerontology
Hay-Rollins, Cameron
Anthropology
James, Paul
Biology
Lippmann, Stephen
Sociology and Gerontology
Maurer, Karsten
Statistics
McLaughlin, Sara
Sociology and Gerontology
Robinson, Michael
Biology
Shi, Haifei
Biology

Tahtamooni, 

Omar

Kinesiology and Health
Wilson, Timothy
Microbiology
Advisory Board
The Public Health Advisory Board was formed in 2019 to provide advice, counsel, and assistance regarding the Public Health major at Miami University.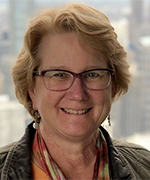 (RN, BA, BSN, MS)
Jennifer Bailer is the Health Commissioner for the Butler County Health District. She has degrees from Miami University, the University of North Carolina at Chapel Hill, and Wright State University.
"One need never be bored working in public health as no two days are ever the same, and the challenges never end. Working on preventing disease/promoting health, and being able to impact entire populations of people is a privilege that inspires me. Working in public health at the local level has been, and continues to be a most extraordinary experience!"
(BA, MA, PhD, MPH)
Dr. Eric Bailey is a joint-appointed Professor in Public Health and Anthropology at East Carolina University (NC). He has degrees from Miami University, Wayne State University, and Emory University.
"I have been a professor here for the past 14 years. Before arriving at East Carolina University, I have been a professor at the University of Houston, Indiana University at Indianapolis (IUPUI), University of Arkansas Medical Sciences Center (UAMS), and Charles Drew University of Medicine and Science. I have also worked for the National Institutes of Health as a Health Scientist Administrator and Program Director for five years in two Institutes (National Cancer Institute and National Center on Minority Health & Health Disparities). Finally, I completed a Postdoctoral Fellowship at Emory University and the Centers for Disease Control and Prevention in 1995."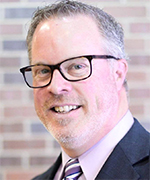 [Indiana University (MPA), Miami University (BA)]
Steve Driehaus is the President and Managing Partner at Good Government Group, LLC. G3 is a consulting firm that focuses on the intersection of public policy, community engagement and economic development. Steve also serves as the Executive Director of Cincinnati Compass, a regional initiative advocating on behalf of immigrants that also celebrates the cultural and economic contributions being made by first-generation Americans living in Greater Cincinnati.
Previously Steve served as Country Director for the United States Peace Corps in Morocco where he led 150 Volunteers focused on the development of Morocco's youth population. His efforts included partnerships with the Ministry of Education and Ministry of Youth and Sports as well as expansion into Morocco's smaller, rural communities. Prior to Morocco, Steve served 4½ years as the Country Director for Peace Corps Swaziland where he led two projects concentrating on Community Health and Youth Development in an effort to combat Swaziland's HIV/AIDS pandemic.
Steve is a former U.S. Representative for Ohio's 1st Congressional District, serving from 2009 until 2011. In Congress, he was a member of the Financial Services Committee and the Committee on Oversight and Government Reform. Prior to his election to Congress, he served 8 years in the Ohio House of Representatives, and was elected Minority Whip from 2005-2008.
Driehaus studied Political Science and Diplomacy and Foreign Affairs at Miami University earning a B.A. in 1988. After graduation, he joined the United States Peace Corps in Senegal serving as an Environmental Education Volunteer where he worked with village groups and local schools to promote sustainable environmental practices. He holds a Master's Degree in Public Affairs (M.P.A.) from Indiana University where he studied Public Finance and Comparative International Affairs. After his graduate studies, Driehaus worked as Associate Director of the Center for International Education and Development Assistance at Indiana University. While serving in this role, he coordinated the South African Internship Program, sponsored by the United States Information Agency, which became the largest professional exchange program between the United States and post-Apartheid South Africa.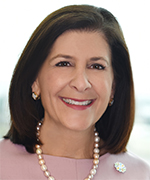 [Syracuse University (MPA), Miami University (BA)]
Deborah Feldman is the president and CEO of Dayton Children's Hospital, a pediatric hospital serving the Dayton region with 3000 employees and a professional staff of 400 physicians. Prior to joining Dayton Children's, Feldman served Montgomery County government in various positions over 30 years including HR, Assistant Administrator and County Administrator.
Feldman holds a BA from Miami University, an MPA from the Maxwell School at Syracuse University and an honorary Doctor of Humane Letters from Wright State University. She currently serves on the Boards of the Ohio Hospital Association, the Ohio Children's Hospital Association, and the national Children's Hospital Association. She has a strong record of community service and currently is the Chairperson of the Family and Children's First Council and Preschool Promise Board.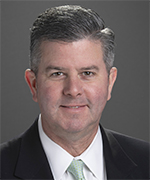 [Miami University (BS), Ohio State University (MHA)]
William M. Jennings is President and Chief Executive Officer of Reading Hospital and Executive Vice President for Tower Health. Formerly, he was Executive Vice President of Yale New Haven Health System and President of Bridgeport Hospital, CT. Formerly, he was President and CEO of St. Mary's Health Center, St. Louis, MO.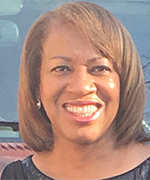 (BS.Ed, JD)
Helen Jones-Kelley is the Executive Director for Montgomery County Alcohol, Drug Addiction and Mental Health Services. She has degrees from Miami University and the University of Dayton. Jones-Kelley, a licensed attorney, has also served as faculty consultant for Georgetown University's Center on Juvenile Reform in the McCourt School of Public Policy.
Her career has primarily been spent in the human services arena at the local, state, and national levels. She has received numerous honors and serves on several Boards including Dayton Children's Hospital Foundation, the HealthPath Foundation, Sinclair Community College, Miami Valley Urban League, the Citizens Review Panel and the National Board of Family Voices United.
She is a National Mental Health First Aid Instructor and a frequent speaker on youth and family issues.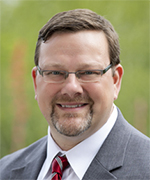 (PhD, University of Rhode Island)
Dr. Jay Maddock is a Professor in the Department of Environmental and Occupational Health at Texas A&M University. Previously he served as Dean of the School of Public Health at Texas A&M University and as Director and Chair of the University of Hawaii Public Health Program. He also serves as the Senior Academic Advisor for the President George H.W. Bush China-US Relations Foundation and is on the Board of Directors for the Texas Health Institute and the Well-Connected Communities Initiative.
He was named the Bank of Hawai'i Community Leader of the Year in addition to receiving the Award of Excellence from the American Public Health Association, Council on Affiliates. He has chaired the Hawaii state board of health and served as President of the American Academy of Health Behavior and Honorary Secretary of the Asia-Pacific Academic Consortium for Public Health.
His research has been featured in several national media outlets including The Today Show, EatingWell, Prevention, and Good Housekeeping and he has authored over 110 scientific articles which have been cited over 4,000 times. He is internationally recognized for his research in social ecological approaches to increasing physical activity and has given invited lectures in numerous countries including Australia, South Korea, Japan, Germany, China, Taiwan, Indonesia, El Salvador, Austria, and Brazil and has held honorary Professorships at two universities in China. He has served as principal investigator on over $18 million in extramural funding.
Dr. Maddock received his undergraduate degree in psychology and sociology, magna cum laude, from Syracuse University and his Master's and Doctorate degrees in experimental psychology from the University of Rhode Island.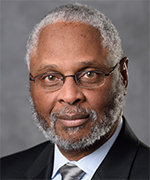 (PhD, Michigan State University)
Dr. Harold Neighbors is the CS Mott Endowed Professor of Public Health for the Michigan State University College of Human Medicine Division of Public Health.
"I am a senior, tenured professor trained as an applied social psychologist with a methodological background in survey research. I began my research career by studying the help-seeking behavior of Black Americans using data from the first ever nationally representative sample of a 'minority' group, the National Survey of Black Americans. I also developed a strong interest the measurement of psychopathology in treatment settings (i.e., psychiatric diagnosis) and in the general population (i.e., psychiatric epidemiologic case-finding).
"I spent the bulk of my career publishing on racial disparities in mental health with an emphasis on documenting the underutilization of mental health services among Black Americans. Later, I expanded my research to include the mental health implications of how Black Americans coped with the stress of race-based barriers to upward socioeconomic mobility (goal-striving stress).
"More recently, I wanted my work to have a more direct impact on population health as I grew tired of publishing additional articles that [only] to provide an empirical description of the relatively poorer health status of Black Americans. In order to heal my case of 'description fatigue,' I left the University of Michigan to take advantage of an exciting opportunity to help build a new Division of Public Health within Michigan State University College of Human Medicine's Flint campus. The central purpose of this move was to use a community-based participatory research model to investigate whether university research could have a noticeable impact on community population health. The 'jury is still out.'"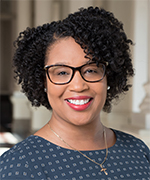 (BA, Miami University)
Denisha Porter is the first Director of the All-In Cincinnati Equity Coalition. All-In Cincinnati is a community-led racial equity coalition that seeks to co-create and implement an equity action plan to transform our tri-state community, and Porter will be the driving force leading the coalition's work to shape that vision. Denisha received her Bachelor of Arts degree in microbiology from Miami University and her Master of Public Health degree from Wright State University.
Porter will be responsible for directing policy and advocacy actions promoting the All-In Cincinnati mission; building strong relationships with local nonprofits, city officials, government agencies and community partners; and facilitating meetings, communications and recruitment with the All-In Cincinnati Core Team and Coalition members. In addition to supporting the All-In team, members and relevant subgroups, she will provide leadership to align the efforts and resources of community partners.
Denisha who has served as the Director of Health Promotion and Worksite Wellness as well as the Director of the Creating Healthy Communities Coalition for the Cincinnati Health Department since 2010 has dedicated her career to public service. In this previous role, Denisha supervised several projects within the Health Department's strategic plan. She also maintained over 100 collaborative relationships between public, private and civic entities including schools, churches and non-profit agencies to promote public and population-based health. Importantly, Denisha worked with the United Dairy Farmers, a local chain of 210 convenience stores to carry fresh produce in food deserts. She assisted the Cincinnati Metropolitan Housing Authority in creating and implementing a smoke-free multi-unit housing policy that now protects over 13,000 residents from second hand smoke. She also developed several policies with the City of Cincinnati to promote breastfeeding (Breastfeeding Friendly Policy) and reducing smoking among teenagers (Tobacco 21 Ordinance). Denisha has successfully obtained over $2.5M in funding from local, state, and federal sources and she has implemented more than 400 location-specific policy, systems, and environmental changes in Ohio and Kentucky.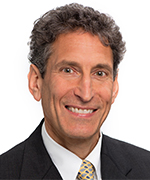 (MPH, DSc, Boston University)
Mark Roseman is the Senior Vice President of Aruvant Sciences, a biotechnology company in Cincinnati, Ohio working to develop a gene therapy product for the treatment of sickle cell disease. Mark has spent over 25 years in the clinical trials industry, primarily working for Clinical Research Organizations such as PPD and Medpace. After graduating from Miami University with a degree in engineering physics, Mark earned his Master of Public Health (MPH) and Doctor of Science (DSc) degrees from Boston University.
Contact the Public Health Program
143 Upham Hall
100 Bishop Circle
Oxford, OH 45056