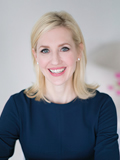 Lindsay Carlson, Director, William Blair
Lindsay graduated from Miami with a degree in accountancy in 2005 and began her career with William Blair in Chicago. After moving to City Capital Advisors for two years, she returned to William Blair, this time in Atlanta. She later earned her MAcc from the University of Michigan.
In the past 13 years she has worked in Atlanta and New York on many high-level transactions, advising high-growth global consumer businesses, including IPOs for Chewy, Revolve, Beyond Meat, Yeti and Stitch Fix and the sale of Paris Presents to Yellow Wood Partners.
---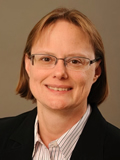 Carrie Cazolas, Chief Credit Officer, Allstate Investments
Carrie graduated from Miami in 1989 with a degree in accountancy and earned an MBA from the University of Illinois at Chicago.
She started her career as a senior auditor at Arthur Andersen before moving to the west coast to assume the role of assistant controller at the American Savings Bank. She then transitioned to Bank of America as a corporate accounting consultant.
In 1996, she returned to the Midwest and began her tenure at Allstate as a senior portfolio manager. She has since held the positions of head of structured products and group head – private placements. She currently serves as the chief credit officer for Allstate Investments.
---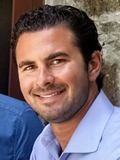 Vince Ciepiel, Partner and Senior Research Analyst, Cleveland Research Company
Vince graduated from Miami Summa Cum Laude in 2011 with a degree in finance. He was selected as the student speaker for the Farmer School graduation ceremony.
While at Miami, he served as president of the Miami University Investment Banking Club and also participated in the William Blair Investment Banking Case Competition and the University of Michigan National Stock Pitch Competition.
Vince started his tenure at the Cleveland Research Company in 2011. He currently serves as a partner and senior research analyst for the Cleveland Research Company where he specializes in online travel agencies, lodging, cruise, and luxury companies.
---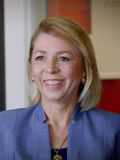 Kelley Downing, Bartlett Wealth Management
For more than 22 years, Kelley Downing has served as a guiding force for clients at Bartlett Wealth Management and within the community. In her role as a wealth advisor, Kelley blends her keen understanding of the industry with her sincere interest in the clients she serves. Her strong strategic thinking and listening skills enable clients to clarify and articulate their goals.
As the first woman to serve as President and CEO of Bartlett, Downing has spearheaded innovative efforts to make Bartlett a leader in the region and industry. Under her guidance, the firm has expanded to provide Wealth Management services – a culmination of Financial Planning with Investment Management. Her expertise has been instrumental in the development of new Bartlett Fund Advantage (BFA) strategies, including ESG, for both institutional and private clients. She formed a mentoring group for junior Bartlett employees to better prepare them as future leaders of the firm and the community. She has also overseen significant advances in technology, a paperless environment, an online client document portal, virtual desktops and Bartlett's own cloud system.
Because of Kelley's reputation as a strategic thinker and a roll-up-your-sleeves community supporter, organizations throughout the area have sought her involvement. She has personally served in leadership roles for arts, social service, education and charitable organizations and provided Bartlett's corporate support to many nonprofit groups. Under Kelley's leadership, Bartlett has earned more than a dozen national recognitions, most recently ranked by Bloomberg as the number two Registered Investment Advisory firm in the nation that also provides financial planning.
Although Kelley's career has been focused in the world of finance, starting out as a commodity trader on Wall Street, her undergraduate degree at Miami was in liberal arts. She was in the tenth class to attend the Luxembourg campus where she met her husband David. They have two daughters, two grandchildren, and recently moved to the country to pursue their love of gardening.
---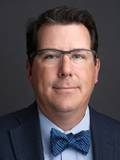 Mike Lonsway, Chief Financial Officer, Southern Land Company
Mike graduated from Miami in 1990 with degrees in accountancy and computer science. He began his career at Sherwin Williams where he ascended to the role of Manager of General and International Accounting for the Paint Stores Group.
Since that time, he has held executive positions at Wurth USA (CFO), IMG (division controller), Forest City Realty Trust (EVP, Financial Planning & Analysis).
He currently serves as the Chief Financial Officer for Southern Land Company in Nashville.
Mike serves on the boards of Catholic Charities of the Diocese of Cleveland and Summa Health.
---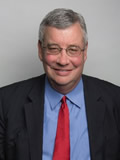 Joe Mallin, Partner, Pay Governance
Joe Mallin, a Partner at Pay Governance, has over thirty-five years of experience working with public and private companies on a wide range of executive compensation issues, including pay-for-performance analyses, incentive plan design, advising on regulatory issues and other key features of the current executive pay landscape. Clients for whom Joe has served as the executive compensation consultant to the Compensation Committees and management teams include major companies in the manufacturing, insurance, staffing, retailing and other industries. In addition, Joe has experience working with companies in a variety of situations, including mergers, divestitures, IPOs and other events of significant change.
Prior to joining Pay Governance in 2016, Joe was the Managing Director/Office Head for Pearl Meyer & Partners in Atlanta for 14 years and held senior roles at Mercer and Towers Watson in Detroit and Cleveland.
Joe is a Board member at the local National Association of Corporate Directors' chapter in Atlanta and is a frequent presenter on executive compensation issues at the NACD as well as in other forums. He is also a member of several Advisory Boards at the Farmer School of Business at Miami University. Joe has a Bachelor of Science degree in Finance from Miami University, an MBA from Baldwin-Wallace College and is a CPA (inactive).
---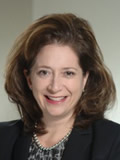 Lisa Mullaney, CFO, Corporate Segment, FIS
Lisa Mullaney has held several senior Finance and Operational leadership roles since joining Worldpay, now FIS, ten years ago. She currently is the CFO of the Corporate Segment supporting the Chief Operating Officer, Chief Growth Officer, Corporate functional leaders and the Chief Financial Officer. In this role she is focused on driving incremental revenue, improving scale and efficiency, executing on acquisition integration, and driving a change agenda across the Finance organization.
Prior to this role, Lisa led the Enterprise Operations & Strategic Initiatives team reporting to the COO. She was responsible for integration delivery and support, capital strategy and management, procurement, and enterprise strategic initiatives including a Corporate Strategy refresh, in addition to serving as the COO's Chief of Staff.
Lisa has also served as SVP, Global Finance & Enterprise Operations for Worldpay. In this role, she focused on prioritizing and executing Finance strategic initiatives, driving organizational development, revamping the operating model, and ensuring execution of integration activities, while serving as the Chief of Staff for the CFO. During her time at Worldpay, she also held the roles of Head of Corporate Finance, CFO for Technology & Operations, and CFO for Issuing Solutions. And prior to joining Worldpay, Lisa held progressive Finance leadership roles at Chiquita Brands International, Sara Lee Foods, and Cincinnati Bell Telephone.
Lisa's experience ranges from leading global organizations through change, standing up new functions and capabilities, driving transformation focused on people, process and technology, delivering on acquisition revenue and cost synergies, and pivoting the broader organization to a value creation mindset.
---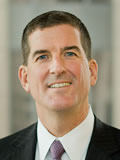 Ian C. Radomski, Managing Director, Group Head for Corporate Client Banking, Midwest Region, J.P. Morgan
Ian C. Radomski is Managing Director and Group Head for the Midwest Region for J.P. Morgan's Corporate Client Banking Division. Ian is based in Chicago and leads a team of bankers who provide corporate coverage of mid-cap and large-cap clients. The team is responsible for coordinating the firm's commercial and investment banking services to these clients. Ian also serves on the Firm's Midwest Operating Committee and the CCB Management Committee.
Ian joined J.P. Morgan in 2012 after 15 years in investment banking. Prior to joining J.P. Morgan, Ian was Managing Director in Morgan Stanley's Investment Banking Division in Chicago where he developed and led the firm's Midwest financial sponsor coverage effort. Ian's responsibilities also included advising large-cap consumer and industrial clients as part of the Midwest investment banking coverage team. Ian began his investment banking career in 1996 at Merrill Lynch where he led the automotive industry coverage practice after working as part of the Midwest large-cap coverage team.
Ian began his professional career in public accounting in 1988. He spent two years at Price Waterhouse in the Audit Division and five years at Arthur Andersen where he worked in the Business Advisory practice.
Ian graduated from Miami University in Oxford, Ohio in 1988 with a B.S. in Accountancy and received his MBA from The University of Chicago Graduate School of Business where he graduated with honors in 1997. Ian currently serves on the boards of the Adler Planetarium and the Lincoln Park Zoo. He previously served as a Trustee and Executive Committee member for the Greater Illinois Chapter of the National Multiple Sclerosis Society. He lives in the City of Chicago with his wife, Lynne and their three children.
---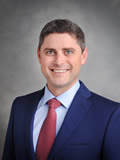 Eric Wynkoop, Strategist, Napier Park Global Capital
Erik Wynkoop is Strategist at Napier Park Global Capital. Napier Park is a Global Alternative Asset Manager focused primarily on credit. Erik leads strategic programs and initiatives across Client, Operations and Product. He is responsible for the annual strategy planning process, key technology initiatives and firm branding.
Prior Napier Park, Erik was a member of the N.A. Leadership Team at Ericsson Inc. During his time at Ericsson, Erik held various roles within the digital, big data, analytics, cloud and mobile infrastructure. He executed a digital practice growth plan resulting in 300% annual recurring revenue growth within a 3-year period. When not working, Erik spends time with family, exercising, volunteering and mentoring early career professionals.
Mr. Wynkoop holds a B.S. degree in Finance from Miami University where he currently serves as an Executive Advisory Board member.