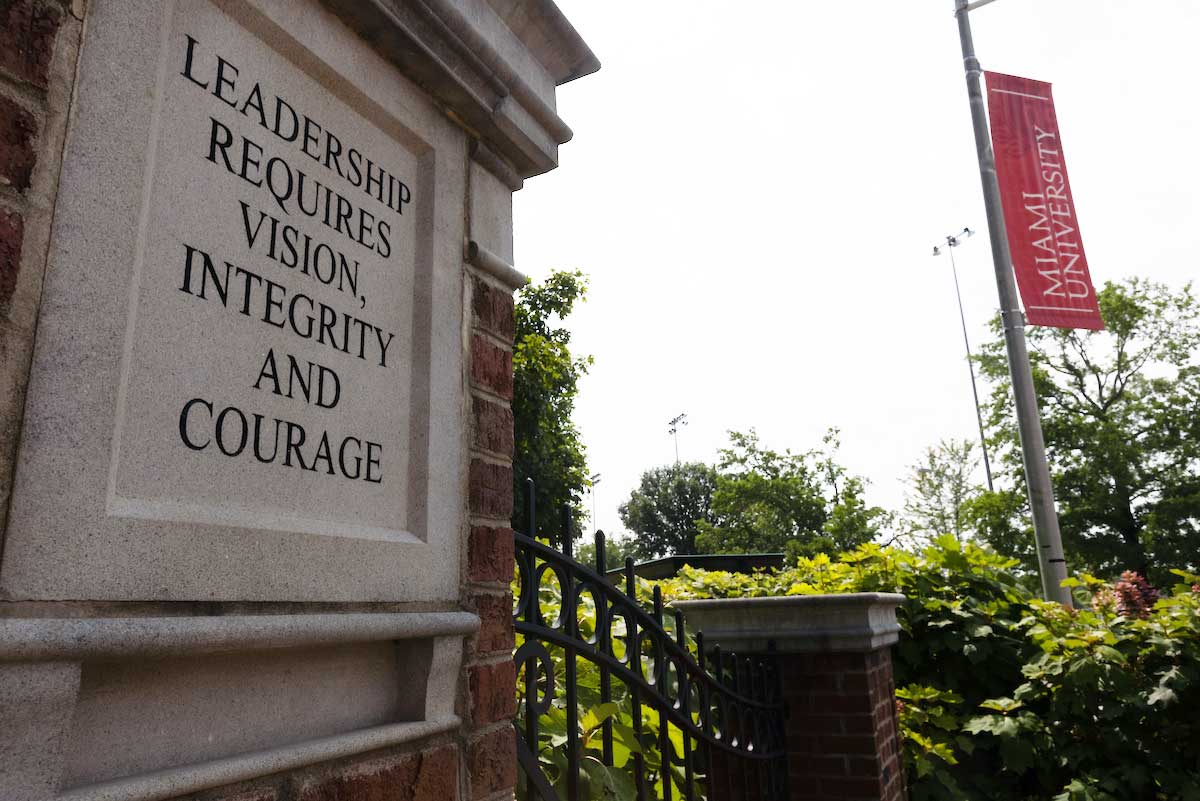 Finance majors build a strong foundation in both theoretical and practical aspects of financial management. That's why we teach the principles of finance, explain how financial techniques can solve some of society's most important problems, and offer many experiential learning opportunities both on and off campus, to prepare our students for future responsibilities as financial managers. Whatever your career goals, we will work with you to ensure you acquire the skills and experiences to translate your dreams into reality.
Our Programs
Whether you're set on pursing a degree or just exploring your options, there's much to be gained from a finance degree. Our Finance majors prepare you to work in investment banking, consulting, corporate finance, investment management, investment advisory services, commercial banking, insurance, and real estate fields.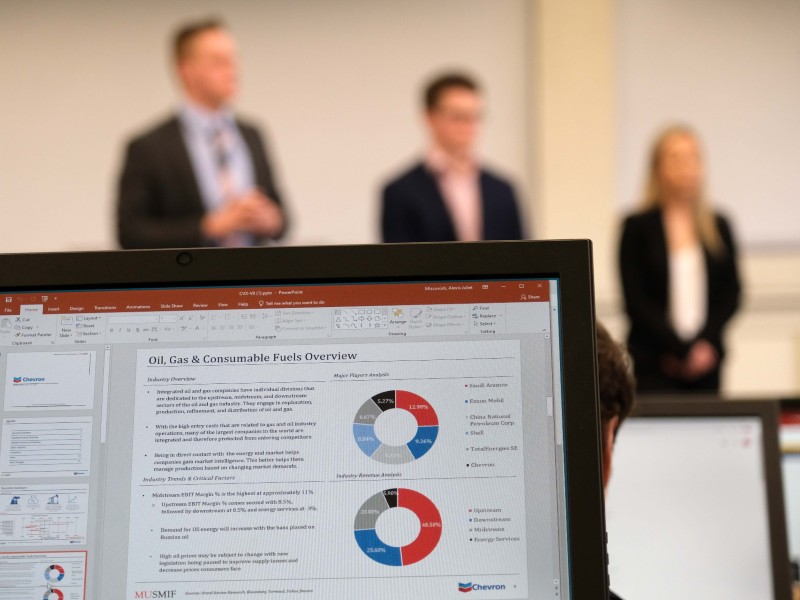 The Student Managed Investment Fund currently assists in the management of a significant amount of Miami University's endowment fund. This course is an experiential learning opportunity that takes concepts learned earlier through the various courses at Miami University and applies them to current market scenarios.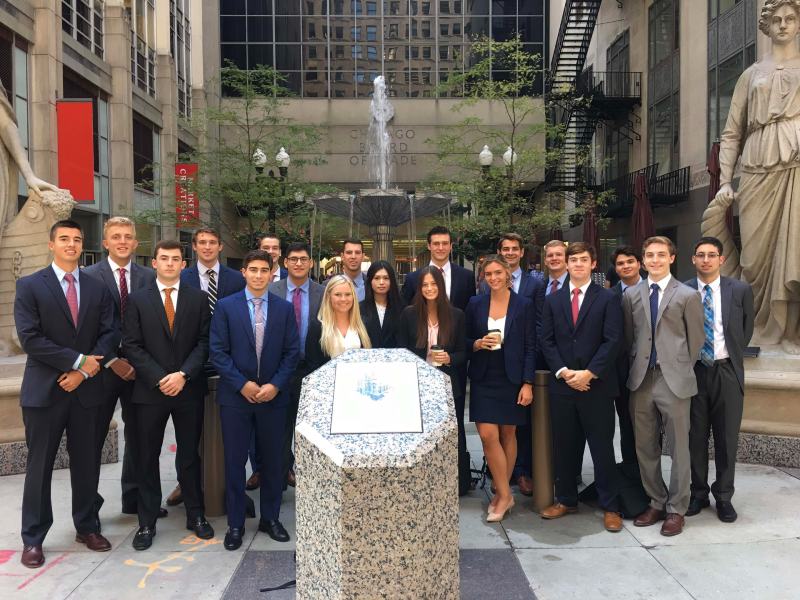 Finance students have the incredible privilege of participating in Chicago Finance Week, an exceptional networking, learning, and resume-building opportunity. This highly esteemed program grants students unparalleled access to the foremost, rapidly ascending figures and cutting-edge concepts within the realm of finance.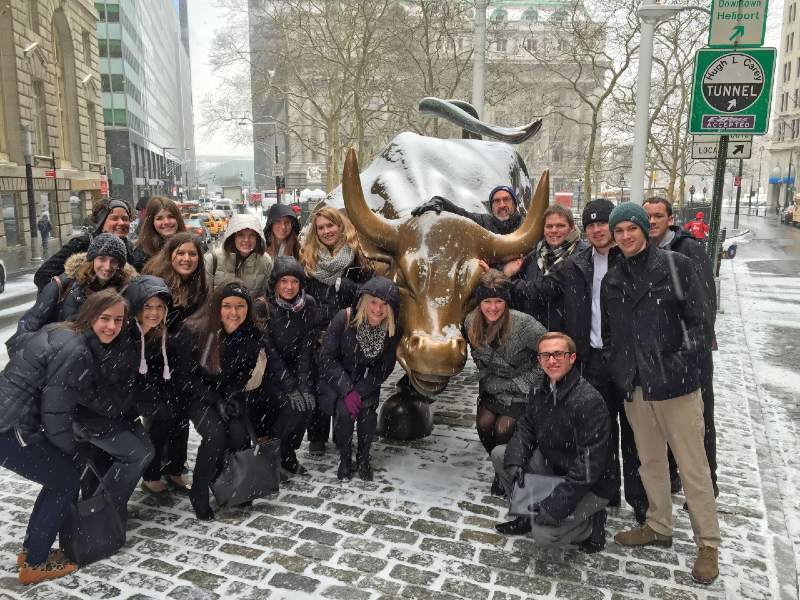 Finance students are presented with exceptional networking, learning, and resume-building occasions annually, facilitated by the Wall Street Week experiential learning initiative. This initiative provides students with unparalleled access to the forefront of rapidly emerging financial thought leaders and groundbreaking concepts, thereby enriching their understanding of the financial landscape.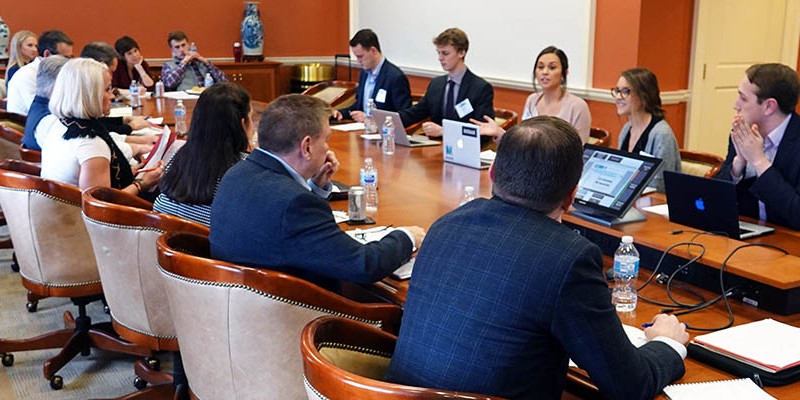 The Department of Finance offers the Investment Banking Case Competition, sponsored by William Blair & Company. This competition showcases teams of students who have an interest in investment banking, private equity, commercial banking, corporate finance, venture capital, and consulting careers. It is an excellent opportunity to develop and highlight students' business and presentation skills.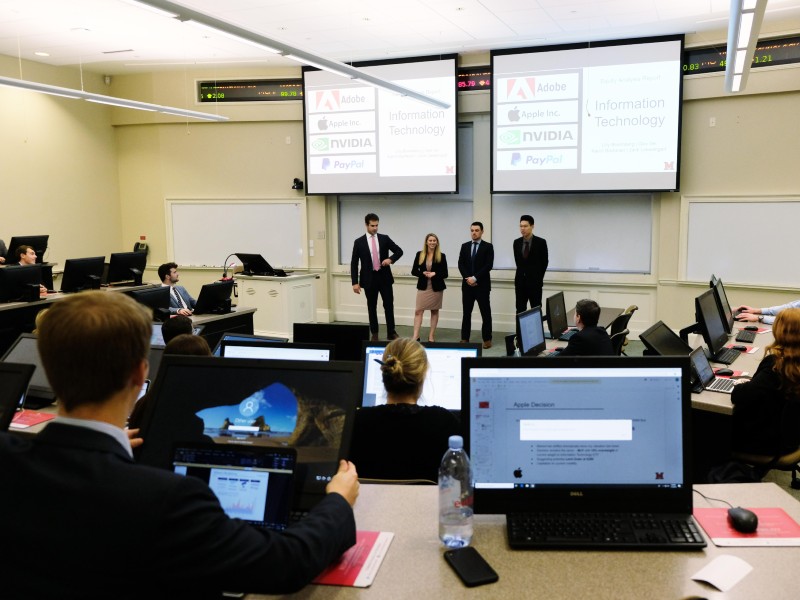 The competition provides an opportunity for students to demonstrate knowledge of the financial markets and to pitch an investment idea to industry professionals. The investment idea is evaluated as a long position with a 3–12 month investment horizon. Teams of 2–4 students put together stock pitch presentations; finalists present their ideas to the Cleveland Research Company.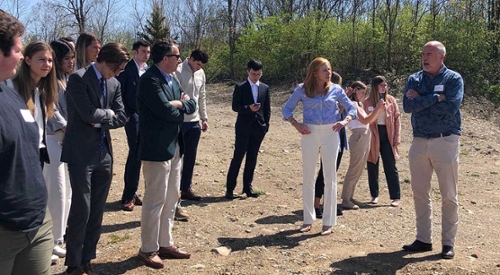 Center for Real Estate, Finance, and Investment
The Center for Real Estate Finance and Investment (REFI) stands as a pivotal hub, strategically designed to cater to the academic needs of the school's real estate major and minor programs.
Student Resources
Top 10
College for Producing Fortune 500 CEOs Nationwide
Money Magazine
Give to the Department
Your donation can make a difference for current and future Miami students.
Make A Gift
Farmer School of Business Department of Finance
800 East High Street
Suite 2053
Oxford, OH 45056