First SCOM majors named EY Scholars
The first group of young women to receive a new scholarship have been named.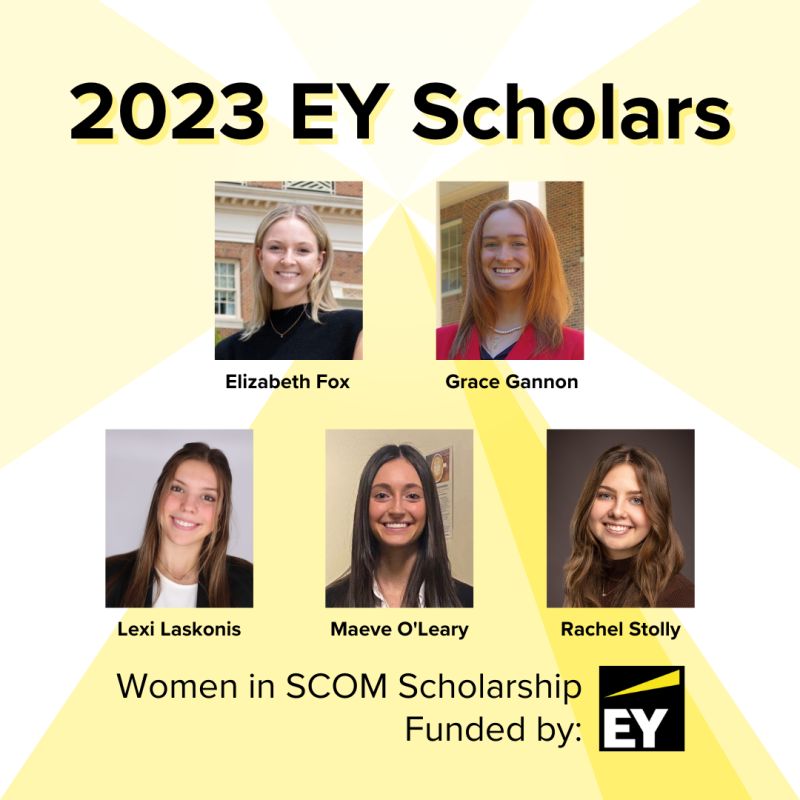 The first recipients of a scholarship from the Center for Supply Chain Excellence and EY have been named.
A $10,000 recurring gift from EY established five $2,000 scholarships for female students that have committed to being supply chain operations and management (SCOM) majors.
This year's EY Scholars are:
Elizabeth Fox, junior SCOM and accountancy major
Grace Gannon, junior SCOM major
Lexi Laskonis, senior SCOM major
Maeve O'Leary, junior SCOM major
Rachel Stolly, junior SCOM major
A 2021 study found that women comprise 41 percent of the supply chain management workforce, and only 15 percent of roles at the senior vice-president, executive vice-president, and C-suite levels. Center director Monique Murfield said that, "Companies want to hire more women to focus on gender diversity and balance in their companies. And in order to do that, we have to have women coming out with a degree in supply chain operations management so that they can go for those jobs and then hopefully develop into future leaders in the area."
EY is the first company to commit to funding scholarships for the center, which was established in 2020 to increase experiential learning opportunities and create a direct pipeline to internships and full-time opportunities with partner organizations.