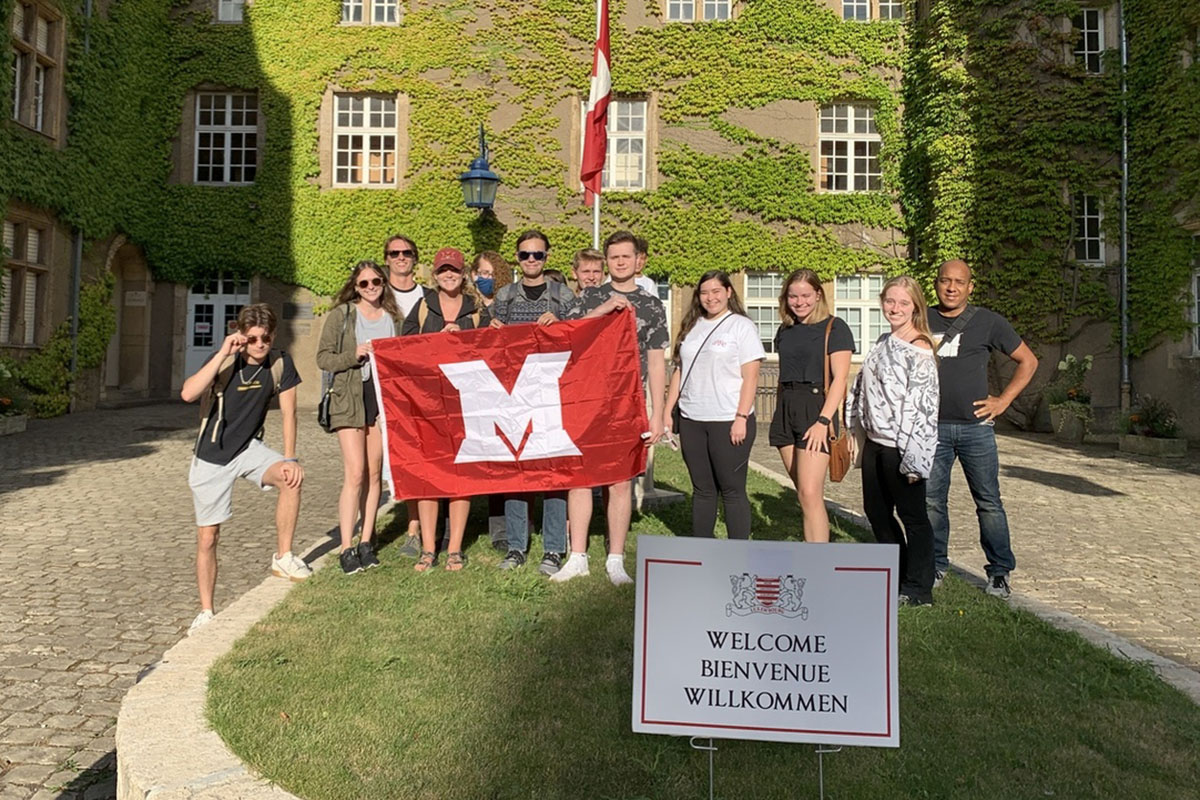 Health and Safety
Your health and safety are important to us. Know what measures are in place to keep you protected as much as possible when you travel.
MUDEC is unique because Miami University has run the program in Luxembourg for over 50 years, developing many close local relationships over that time. Luxembourg has given Miami students special permission to study in the country, making it more conducive to facilitating many Miami students at once. MUDEC manages the Château, only allows Miami students and guests of MUDEC to enter, and can completely control the space, making it the ideal location to study abroad.
At Miami we strive to make all students and their family to feel safe and comfortable while traveling abroad. Please read through the resources provided below for additional answers to any questions regarding security or health and safety while abroad.