Graduate Research Forum Overview
The Graduate Research Forum is an interdisciplinary event where all presentations are evaluated by graduate alumni or faculty members. All presentations should be prepared for an intelligent, non-expert audience. A goal of this forum is for graduate students to develop the ability to communicate the importance of their research and scholarship with people outside of their discipline.
Presentations and Registration
Participating in the Graduate Research Forum is a great way for Miami University graduate students to develop presentation skills and learn about research in other graduate departments. The event will be primarily in-person, with online synchronous presentation opportunities offered primarily for online students. 
The 2023 Graduate Research Forum will be hosted on Nov. 3, 1:30 - 4:30 p.m. at Armstrong Student Center.
There will be four types of Presentations; Online Synchronous Oral, In-Person Oral, In-Person Poster, and In-Person Art.
Please register to present at the 2023 Graduate Research Forum before Sep. 20, 5 p.m. After submitting the registration form you will receive a confirmation email. If you have problems with registration or have questions, contact the Graduate School at gradschool@MiamiOH.edu or 513-529-3734. 
The final schedule will be announced in mid-October. 
To Submit Your Work For Presentation:
Prepare an abstract in non-expert language with a maximum of 500 words, with your name and presentation title at the top.
Create a title that is meaningful to a non-expert audience and is a maximum of 125 characters (no jargon or technical language).
Save as a Microsoft Word document - single space, Times New Roman 12 pt font.
Submit Registration
Want to be a Judge?
If you are an alumnus of the Graduate School and would like to serve as a GRF judge, please contact the Graduate School at gradschool@MiamiOH.edu (subject: GRF Volunteer Judge). We would love to have you!
Graduate Research Forum 2022 Top Presenters
More than 110 graduate students presented their work at Miami's 2022 Graduate Research Forum held Nov. 4. The top presentations and posters were selected by Graduate School alumni and faculty judges.
Read More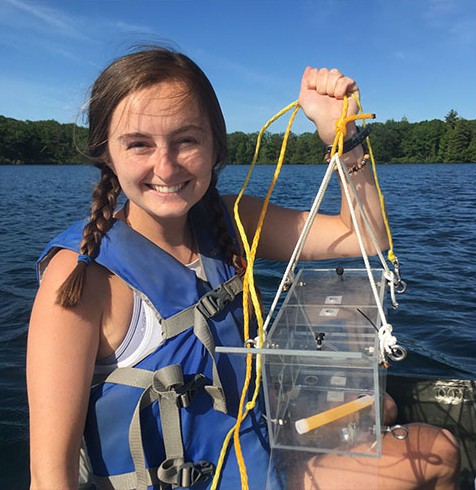 Addison Zeisler '19, third-year master's degree student in Biology
Poster "Can UV exposure help deter another "bloody" invasive? The role of ultraviolet radiation in the spread of Hemimysis anomala in the Great Lakes"
Yaa Sarfowah Amankwah, doctoral student in Chemistry and Biochemistry
Presentation: "Chaperones: Facilitators of Protein Origami"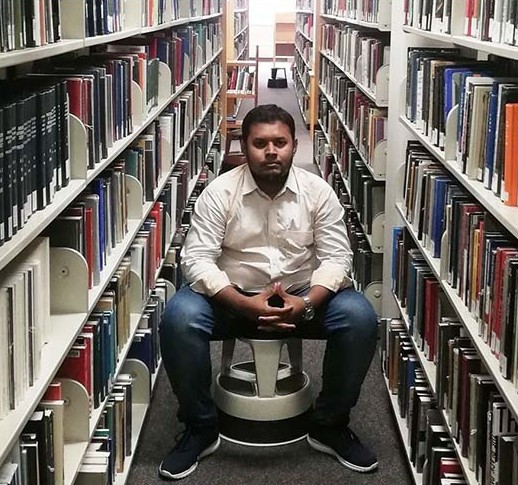 Sheikh Yasir Arafat, second-year master's degree student in Statistics
Poster: "Outliers Detection in High-dimensional Data"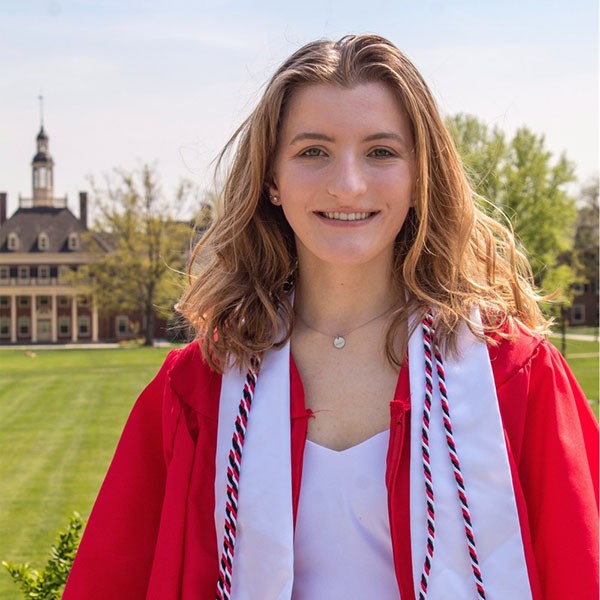 Sophia Ratvasky '22, first-year doctoral student in Biology
Poster: "The role of macrophages in lens regeneration"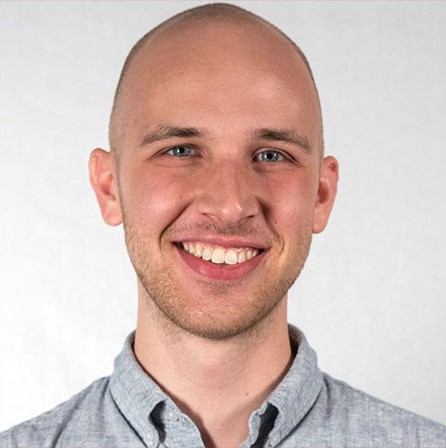 Logan Clem, second-year doctoral student in Composition and Rhetoric
Presentation: "Labor Data, Labor Stories: Compensation, Conditions, and the Complexities of GTA Labor"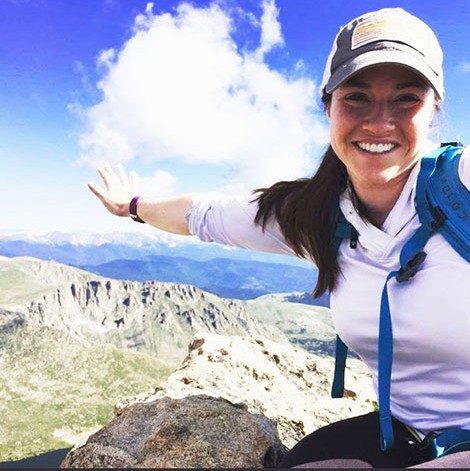 Rachel Arbor, M.A.T. student in Biological Sciences (Project Dragonfly)
Presentation: "Integrating Environmental Literacy into Mainstream Education"
Past Graduate Research Forum Top Presenters
Ellen Tieke, MS in Cellular, Molecular, and Structural Biology
Can a computer program really predict gene regulatory regions?
Advisor: Dr. Yoshinori Tomoyasu
Ellen is a second-year master's student in the Department of Biology. She completed her BA in Biochemistry and her BS in Forensic Science at Miami University, where she developed her interest of genetics and molecular biology techniques. She is currently conducting research in Dr. Tomoyasu's lab using the common fruit fly, Drosophila melanogaster, to functionally validate a computer system predicting enhancers. This system utilizes machine learning techniques and the already understood and annotated Drosophila genome to predict enhancers, or gene regulatory regions, in non-model insect species. This new method offers a promising efficient way to study enhancers in any insect species with raw genome data; therefore, offering a more complete picture of the evolution of insects. Ironically, Ellen was terrified of insects when she first joined the lab but has grown to appreciate how useful they are when it comes to developmental biology.
Noel Skocko, MS in Geology and Environmental Science
Research: Young Volcanic Clusters in the Michoacán-Guanajuato Volcanic Field, México
Advisor: Dr. Elisabeth Widom
Noël Skocko is currently a second-year master's student in the Department of Geology and Environmental Science at Miami University. Noël's passion for studying volcanism began during her junior year of college in her igneous and metamorphic petrology class at Sonoma State University. She completed a senior thesis focused on South Sister Volcano's shifting mantle source(s) as an undergraduate student. As a master's student at Miami University, she is a part of a National Science Foundation (NSF) funded project titled From Cones to Clusters: Evolution of a Monogenetic Field. For her thesis project, she has focused on a cluster of monogenetic volcanoes known as the Tacámbaro Cluster in central México; the relationship between these clusters is not well understood, and few have been studied in detail. Her research aims to reveal if volcanoes in the Tacámbaro cluster are related via a long-lived magma reservoir or if the volcanoes are a product of multiple episodes of magma generation from one or more sources. Noël thanks her advisor Dr. Elisabeth Widom for encouraging her to participate in the Graduate Research Forum. She found the forum helpful for presenting research face to face again rather than in a virtual format.
Katie Stahlhut, PhD in Ecology, Evolution, and Environmental Biology
Linking plant functional traits to mycorrhizal mutualisms
Advisor: Jonathan Bauer
Katie Stahlhut is a 2nd year PhD candidate in the Ecology, Evolution, and Environmental Biology program. She received a B.S. in Biology from the University of Central Florida, where she conducted research on how sunflowers interact with a common plant microbial mutualist, mycorrhizal fungi. Mycorrhizal fungi live with the roots of a plant and are able to collect more nutrients from the soil than the plants are able to by themselves. They provide these nutrients to the plant in exchange for sugar, which allows the plant to grow larger and healthier than it would have without mycorrhizal fungi. At Miami University, Katie works with Dr. Jonathan Bauer, where she studies how these mutualists affect plant growth and plant community composition. Her dissertation research focuses on how these interactions with mycorrhizal fungi vary across species and within species. She is particularly interested in understanding what plant traits and plant genes lead to greater benefit from mycorrhizal fungi, so that they can be incorporated into agricultural and restoration practice.
Sam Purkis, MS in History
Clara Bow and the Ideal Celebrity Body: Gender, Labor and Film in the Construction of "It"
Advisor: Dr. Kimberly Hamlin
Sam Purkiss is currently in their final semester in the Master's Program of History at Miami University. Sam is from Loveland, Ohio and received their BA from the Miami University in 2020 in History and Film Studies. During their time in the Master's Program, they have studied the early-Hollywood superstar actress Clara Bow. Through a large collection of contemporary newspapers, fan magazines, fan letters, and film: Sam has investigated Bow's performance of femininity in both the public and private spheres. Bow, as a mega-celebrity in her time, served as an icon of womanhood, serving alternately as a symbol to emulate and eschew at different times throughout her career. In their free time, Sam enjoys playing Dungeons & Dragons, watching copious amounts of movies, and hosting a weekly film discussion forum: The Devotees of the Abject.
Marta Fioretti, MA in French
Foreign Language Teaching Methods - Insights from the Field
Advisor: Dr. Anna Klosowska
Marta Fioretti is a student in the French program at Miami University, studying literature and linguistics with a particular interest in language pedagogy. She enjoys learning about how to teach languages effectively in a large range of contexts. Her project, Foreign Language Teaching Methods - Insights from the Field, focuses on the teaching practices of foreign language professors at Miami University. It is a collection of interviews with these professors, compiled into an open access website. This website will serve as a resource for beginning foreign language instructors to learn about a wide range of teaching methods and types of classroom management, that help professors teach successfully in various contexts.
Top Poster Presenters
Maciej Wozniak, MSCS in Computer Science and Engineering
Using Machine Learning to Optimize Fuzzy Cognitive Maps of Eating Disorder
Advisor: Dr. Philippe Giabbanelli
Maciej is working with Dr. Giabanelli on projects aiming to improve human health using state-of-the-art machine learning techniques. One of their projects is to use machine learning and artificial intelligence for eating disorders. Conditions such as obesity, hypertension, or diabetes are often connected to eating behaviors. Although individuals may be aware of what constitutes a healthy diet, it is not a trivial task to promote changes in individual eating behaviors given that they are influenced by many factors both directly and indirectly (e.g., through social norms). This research project is a collaborative effort with Maastricht University, where data about eating habits was collected from participants and subject matter experts in order to create a concept map listing the factors shaping behaviors (e.g., financial situation, access to resources) and their interrelationships. Such a map provides qualitative data by listing what matters and whether there is a causal connection. The main challenge in this project is the quantitative part: given that two factors are linked, what is the exact causal strength? This information is essential to observe and eventually change how specific factors shape eating behaviors, thus benefiting interventions for conditions such as obesity. This project thus goes beyond a causal structure to elucidate the strength of interrelationships. My specific contribution to this project is to bring in machine learning to ensure that the causal strengths of the edges are based not only on the experts, but also align with the evidence provided in the data.
Maciej is currently holding a position of research and teaching assistant at Miami University in the Department of Computer Science & Software Engineering. His current research projects are focused on supervised and unsupervised machine learning. The applications of these techniques include mixed qualitative/quantitative models of eating behaviors or building computer vision algorithms to identify errors in large scale simulations. Maciej is passionate about developing and applying new skills in machine learning, computer vision, signal processing, and robotics.
Top Oral Presenters
Xufeng He, MA in Economics
Research on the Economic Structure of the Inca Empire
Advisor: Dr. Norman Miller
Xufeng He is a 2021 year student in the Department of Economics. She completed her BS in Quantitative Economics at Miami University, where she developed a strong interest in Public Policy following the econometrics courses. At Miami, she works with Professor Norman Miller to explore the decline of the Inca Empire from economics, which clarified the behavioral modes from the angles of manufacturing, consumption, and government. Her recent interest includes how CA deficits for the USA might have created jobs by helping America grow faster. She believes that CA deficits are in companies with FDI and FPI, which compose the foreign saving and investment funds flowing into the USA and actually have created jobs. She retrieves data from the governmental website and industry research reports and selects proper regression models to run on the datasets.
Karina Serapio, MFA in Art
Soy de Aquí, Soy de Allá
Advisor: Dama Saulnier
Karina Serapio-Rendon is currently in her final semester as an MFA Candidate in Painting at Miami University. Karina is from Oaxaca, Mexico and received her BA from the University of Saint Francis Fort Wayne in 2018. As an artist, he has had pieces exhibited across the country including at Root Division Gallery San Francisco, California, and Site: Brooklyn Gallery New York. During her time at Miami University, she has focused her MFA thesis to bring to visibility the lives and challenges the Mexican migrant communities encounter living within the U.S. Throughout her imagery, Karina draws influence from her family's history and culture to represent the experiences of displacement between two countries she calls home and of being labeled as "The Other" due to ethnic identity. By focusing on her own visual culture Karina reclaims her identity and honors the complex migrant experience.
Top Poster Presenters
Savanna-Rae Fahoum, Ph.D. in Biology
Network Neuron Recruitment and Regulation Via Distinct Modulatory Actions
Advisor: Dr. Dawn Blitz
Savanna-Rae is a third-year doctoral student in the Department of Biology. She received her B.A. in Psychology from the Ohio State University where she developed a strong interest in neuroplasticity and neuronal mechanisms following a biopsychology course. Currently, Savanna is conducting research in Dr. Dawn Blitz's lab where she utilizes the stomatogastric nervous system (STNS) of the crab, Cancer borealis, to answer questions involving the flexibility of rhythm-generating neuronal networks, such as those involved in locomotion. The STNS is a region of the crab nervous system comprised of a small group of neurons that produce the rhythmic food chewing and food filtering behaviors. In the appropriate conditions, these rhythmic behaviors coordinate with one another when a specific neuron switches participation from food filtering only, to both chewing and filtering simultaneously. This coordination of behaviors is an important property of neuroplasticity for all organisms, as it enables adaptation to environmental changes. Dysfunction of neuron mechanisms that drive neuroplasticity can lead to brain disorders that affect neuron switching between brain states, such as schizophrenia, Parkinson's disease, and epilepsy.
Savanna is interested in the underlying mechanisms that enable a neuron to switch between two behaviors. Thus far, she has identified a novel mechanism for switching, such that a neuron can switch between behaviors without influence from other network neurons. Currently, she is examining how network neurons regulate switching neuron activity. Savanna hopes to uncover the mechanisms that drive neuroplasticity, as this will provide insight into the coordination of rhythmic behaviors and provide clues regarding neuron dysfunction in the presence of various central nervous system disorders that affect neuron switching between brain states for rhythm coordination.
Rachel Pilla, Ph.D. in Ecology, Evolution and Environmental Biology
Oxygen Depletion in Lakes is Influenced by Ice Cover, Morphometry, and Water Quality
Advisor: Dr. Craig Williamson
Rachel Pilla is a 4th year PhD candidate in the Ecology, Evolution, and Environmental Biology program in the Department of Biology. She completed her Master's of Science in Biology and a certification in Applied Statistics at Miami as well, following her undergraduate degree in Environmental Science at the University of Notre Dame, where she first was introduced to ecological research and data science. At Miami, she works with Dr. Craig Williamson in the Global Change Limnology Laboratory, and her dissertation research focuses on understanding responses by lake ecosystems across the world to climate change, human impacts, and other environmental stressors. Recently, her work with advanced automated sensors in lakes has provided high-frequency measurements of water temperature and oxygen recording at 10-minute intervals in three systems for over three years, including through winter ice cover. Her interest in using advanced statistics and data analytics has been useful in working with the more than 14 million data points accrued from these in-lake sensors. She has used these data to understand the relative influence of ice cover, weather, and lake water characteristics on deepwater oxygen depletion in the lakes. She also works with international collaborators part of the Global Lake Ecological Observatory Network (GLEON) to amass lake data from dozens to hundreds of lakes, in order to understand the changes over space and time in a globally-expansive network of lakes, and to apply her findings to understanding the responses by the organisms living in the lakes and lake water quality. Rachel plans to use the award she received from the Graduate Research Forum to attend and present her research at the joint meeting for the Association for the Sciences of Limnology and Oceanography (ASLO) and Society for Freshwater Science (SFS) held in Madison, Wisconsin, in June 2020.
Md. Sakhawat Hossain Himel, MS in Physics
Md Sakhawat Hossain Himel is pursuing his master's degree in the Department of Physics and his research can be entitled as "The magnetic and magnetocaloric properties of selected Al1.2Fe2B2 derivative intermetallic systems". Himel began his research in "Magnetism Laboratory" under the supervision of Dr. Mahmud Khan from the summer of 2019. He studies materials which can eradicate environmental problems such as global warming and green house effects. The prevailing gas compression technologies use gases such as CFC which eventually destroys our ozone layer. The solid-state refrigeration system explores materials which shows Magneto Caloric Effect (MCE). In this type of materials, the application of a large magnetic field and successive removal of the field causes a significant drop in the temperature of the material. This special trait of certain kind of materials shows the potential to develop a solid-state cooling system. After finishing up his graduate work at Miami, Himel hopes to enter a doctoral program in experimental condensed matter physics or material science & engineering. He is going to attend the American Physical Society's March Meeting in Denver, Colorado in 2020. At this gathering of more than 10,000 physicists, he will give an oral presentation regarding one of his MCE-related projects. He also enjoys playing soccer in his leisure time.
Top Oral Presenters
Ashley Carroll, MFA in Art
Ashley Carroll is in her final semester as an MFA candidate in Art Studio. She is from Columbus, Ohio and received her BA from the University of Kentucky in 2016. For the past three years at Miami University, she has researched and explored the diversity and multiplicity of Black American hair. Ashley uses found materials and recycled synthetic hair to emulate texture and various hairstyles found in Black American hair culture. According to celebrities, media, and business professionals, natural curly hair is 'wrong', while straight hair is 'good'. Having these recollections and personal experiences left her compelled to explore the racialized notion of beauty from a black feminist point of view. Ashley makes work that is multivalent with a focus on pop art aesthetic, allowing it to be shared with both the oppressors and the oppressed.
Making ambiguously poetic and relational art through portraiture, installation, and textiles permits Ashley to speak about racial issues that are being masked, blended, and desensitized in society. Her artwork discusses the intimacy involved with hair and their stereotypes with a subtle hint of humor. Ashley hopes to develop a deeper understanding of questions that she has been asked such as 'Can I touch your hair?' or 'How do you wash your hair?'. She finds these types of questions humorous while realizing that Black American hair is exoticized by other cultures; it is constantly being changed and tamed to become accepted.
Jennifer McClellan, MS in Geology
Investigating a rhyolite outcrop near an old silver mine of Tonopah, Nevada
Advisor: Dr. Mark Krekeler
Jennifer McClellan is currently a first-year master's student in the Department of Geology and Environmental Earth Science at Miami University. She has worked with first-year undergraduate students studying Lake Michigan coastal sand dunes at Calvin University. While this work was enjoyable and rewarding, her love of igneous (volcanic) rocks and working with microscopes, has led her to Miami University. Her thesis project is focused on a small rhyolite outcrop near Tonopah, Nevada. While her main focus is on the small outcrop, she will be comparing it to other rock units in the area through geochemistry and microscopy. She will also be using satellite data to investigate whether this type of data is reliable for differentiate between similar rock units. When asked about Tonopah, she calls "the middle of no-where, but well worth the drive." Jennifer thanks her professors for their guidance and urging her to participate in the forum. She found the forum fun and helpful in lessening her fear for presenting.
Alex Kugler, Ph.D. in Geology
Microbes Breathing Iron—Basalt Host Rock Altered to Chlorite by Pseudogulbenkiania sp. Strain 2002
Advisor: Dr. Hailiang Dong
Alex is finishing his sixth and final year in the Department of Geology and Environmental Earth Science, which will culminate with his receipt of his doctoral degree. Alex has a unique background amongst geoscientists having previous studied and worked professionally as a chemist. This led to his focus on aqueous geochemistry, a realm of science where chemistry and geology commingle in a watery substrate. Alex, at heart, is a problem solver who prefers his research to focus on real world problems and applications. As such his research has focused on the application of silicate minerals to various problems, including microbial habitation, their potential for photoreductive scaffolding of emerging contaminants, and as noted above, their role as electron donors for the metabolic pathways of certain iron oxidizing bacteria, which in turn leads to secondary mineralization, while consuming the environmentally devastating nitrate. These research projects further his agenda of becoming an environmental chemist, who would like to change the world, maybe even for the better. Alex's current goals include graduating, finding a post-doctoral position, and living his best life.
Top Poster Presenters
Keelin Haynes, MA in Geography
Flood Risks to Agricultural Land and Human Settlements in the Western Mekong Delta of Vietnam
Advisor: Dr. Jessica McCarty
While pursuing a Master's in Geography, Keelin Haynes also carries out research in the department's Geospatial Analysis Center. Through the Center, he focuses on identifying and solving spatial problems including wildfire risk models, agricultural crop yields, and ecological forecasting, among other topics. The work presented at the Graduate Research Forum was funded through a NASA Land Cover- Land Use Change grant focusing on predicting increased future flood risks and the impact that it could have on local agricultural production. His study area, the Mekong Delta region of southern Viet Nam, has seen steady and substantial ground subsidence over the past few decades and is projected to continue this trend in the coming years. This lowering of ground elevation is causing normal yearly flooding to expand past its previous boundaries and is posing a risk to the substantial rice paddy agriculture. Given the region's mass production of rice and its importance to the global market, any risk to its crop yields requires serious action. Keelin analyzed a variety of satellite data from NASA and NOAA, including elevation data, multispectral imagery, and global cropland data using a combination of commercial and open source coding software. He was able to identify over 100,000 hectares of current agricultural land that is at potential risk for increased flood inundation. These results will be used to develop more extensive models of land cover and land use change as part of the larger NASA grant.
Keelin started his undergraduate career at Miami in political science, with a focus on institutional development and political stability. Through his undergraduate research, he gained a large amount of experience using various geospatial techniques and software. This influenced his decision to pursue a Master's in geography as it would allow him to combine his knowledge of political development and government institutions with advanced geospatial technology and hands on field experience. Keelin will be continuing his research into the Mekong Delta, its people, and institutions with several weeks of field research this summer in Viet Nam and plans to use the funds awarded from the Graduate Research Forum to help pay for his research expenses while abroad.
Elizabeth Sneddon, Ph.D. in Psychology
The Effects of Early Life Stress on Fear Learning, Anxiety, and Behavioral Flexibility in Mice.
Advisor: Dr. Anna Radke
Elizabeth is currently a second-year graduate student pursuing a doctoral degree from the Department of Psychology working in Dr. Anna Radke's Reward and Addictive Disorders (RAD) lab. Her first exposure to neuroscientific research was working with transgenic rats investigating spatial memory and how it's affected by degenerative brain diseases such as Alzheimer's Disease. Elizebeth's interest in neuroscience grew during this lab, furthering her education in addiction neuroscience at Miami. Broadly, Elizebeth's interest is in brain systems which control our behavior, how substance abuse can alter these brain systems, and the neural networks associated with behavior. Currently, she investigates the neural substrates of motivation and reward of addiction in a mouse model using multiple alcohol models to study binge-like and compulsive-like alcohol drinking behaviors, developing a deeper understanding of this behavior, which is a characteristic of Alcohol Use Disorder in humans. Elizabeth hopes to develop a deeper understanding of the neural mechanisms associated with this behavior to expand the research to investigate the neuroplasticity of alcohol addiction during key phases of the addiction cycle.
Masoomeh Kousehlar, Ph.D. in Geology
Air Quality Assessment and Toxic Metal Source Apportionment in Middletown, Ohio – Lichen Biomonitoring of Steel Production
Advisor: Dr. Elisabeth Widom
Masoomeh Kousehlar is a PhD candidate in the Department of Geology and Environmental Earth Science. She received her B.S. and M. S. in geology from university of Tehran, Iran. Masoomeh is investigating the air pollution in urban and industrial area using a combination of geochemical and microscopy techniques. She uses tree bark and lichen as biomonitors of air quality. These biologic materials are excellent tools for estimating the levels of toxic metals in the atmosphere and determining the source of atmospheric particles. She analyzes these samples for their elemental compositions and isotopic ratios to identify and characterize the sources of air pollution and the degree of atmospheric metal contamination in areas with limited environmental studies. The techniques developed in her research can be applied globally for identifying the sources and extent of air pollution, which is crucial for implementing effective controlling strategies and lowering the risks.
Top Oral Presenters
Erick Anderson, MFA in Art
Subverting Stability: Creating Abstract Paintings through the Collision of Contrasting Pictorial Systems
Advisor: Mr. Dana Saulnier
Md Rashef Mahbub, MS in Mechanical Engineering
Investigating the Biocompatibility of Ti-6Al-4V Machined by Wire Electrical Discharge Machining Process
Advisor: Dr. Muhammad Pervej Jahan
Md Rashef, is a final year Mechanical Engineering graduate student at Miami University and has worked on various research projects concentrated in the manufacturing field. Md Rashef's final thesis project is a collaboration between the mechanical engineering and biology department named as "Investigating the Biocompatibility of Ti-6Al-4V Machined by Wire Electrical Discharge Machining Process". Last year, he presented his thesis at the graduate research forum which was a great experience to explain his research topic in front of a non-technical audience, which is not very easy, especially when dealing with some core-scientific research involving biomedical implants. Md Rashef was happy to try to connect with the audience with some humorous input and was announced one of the best presenters on the forum. The forum also works as an amazing platform to connect with grad students from different departments of Miami. Md Rashef is currently finishing his thesis and hopes to start a PhD next August.
Brittany Cymes, Ph.D. in Geology
Growth of Novel Rare-earth Manganese Oxide Mineral for Industrial Applications
Advisor: Dr. Mark Krekeler
Brittany is currently pursuing a doctoral degree in the Department of Geology and Environmental Earth Science at Miami. At the crossroads of geology and materials science, her research explores natural mineral structures with useful physical properties, such as high thermal stability and charge transfer capacity. Her intent is to experimentally modify them and enhance those properties. When people ask Brittany what she does, she often responds, "I make Franken-minerals." She is interested in finding and pushing the limits of what is possible at the atomic level. Brittany finds the natural world to be an excellent laboratory that builds exotic structures that can be explored and optimized for industrial use. In her dissertation research, she is synthesizing analogs of known or suspected catalytically active, manganese-rich minerals, through a variety of mechanisms, enhancing their physical properties through the introduction of certain rare earth elements with the ultimate goal of lowering energy barriers for industrial chemical reactions. Holding both bachelor's and master's degrees in geology, she is contending with new challenges by getting involved in materials science for her doctoral research. But enjoys these challenges of learning on the go, and hopes to bring a fresh perspective to the field. She credits her progress to the abundant hands-on training opportunities in analytical instrumentation at Miami University, bright colleagues and mentors to discuss ideas with, and support from my advisor, Dr. Mark Krekeler. The Miami community provides Brittany with helpful guidance, motivation, and the freedom to make productive mistakes as often as she needs. She plans to use the award money to attend the Materials Science and Technology conference in Portland, Oregon this fall to present research regarding one of her dissertation projects.
The Graduate School
The Graduate School is committed to advocating and supporting graduate programs dedicated to the pursuit of new knowledge and best teaching practices that promote diverse, globally aware graduate students and faculty.