Current Courses and Program
Join us for 2023--rolling admissions until full!

Lit London is taking a vacation in 2024, so apply for 2023!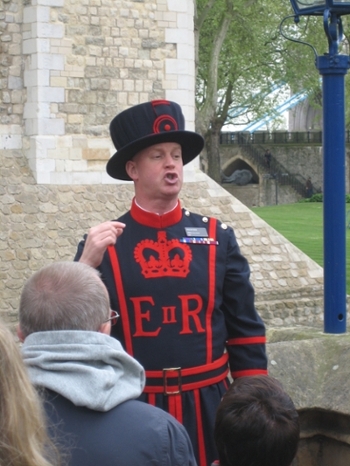 Literary London Summer 2023

23–24 May to 30 June–01 July
We offer a unique range of interesting Literature, Creative Writing, and other English courses. Every year, Shakespeare On-Stage, On-Site takes you to many exciting stage productions in London and Stratford. Because we take advantage of what's new and happening in exciting and culturally diverse London, courses are designed by Miami faculty especially to be taught on-site. No class is ever the same!
Classes meet in modern facilities located in Kensington at AIFS' new central location, just a few steps from the V&A Museum and other cultural gems in the Royal Borough of Kensington & Chelsea. All classes meet Tuesday through Thursday with weekends free. We typically attend theater performances one evening a week. Wednesdays are usually reserved for day- and field-trips and site work.
Credits and Advising 
Choose from a selection of Literature, Creative Writing, and other English courses.
All students take 7 ENG credits in London.
All majors can work on thematic sequences, open electives, and other credits. All courses satisfy the Miami Plan Foundation III.A, Global Perspectives requirement.
All ENG majors/minors (Lit, PW, CW, CR) can work on distribution, period, genre, electives, and other requirements.
Education majors can satisfy Shakespeare requirements in London; optional school internships
ENG 321 has automatic experiential credit. Interns may take ENG 340 for experiential credit (0 hrs). 
Our credits are also useful for ED majors and many others—our alumni have majors/minors in English, Art History, Political Science, Music, History, IMS, Strategic Communications, Psychology, Classics, Pre-Law, Foreign Languages, Neuroscience, Zoology, Theater, Anthropology, Athletics, Philosophy, and Business, among others.
Questions? Check in with Education Abroad for open advising hours, ENG advising offices, or CAS advising. 

Education majors are advised to speak with Cathy Moore, 

moorecr3@MiamiOH.edu

.
Program Components
During the first week in London, we hold orientation events and visit many important cultural heritage sites as a group. Walking tours help us orient ourselves in this big cosmopolitan city. We'll help you get familiar with your new neighborhood, local shops, and learn to navigate the Tube!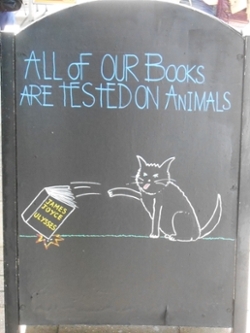 All course and program components, such as the typical menu of activities we offer below each year, are always included in the single program fee paid before departure. See Costs and Financing.
Accommodation in Central London flats. High standard with "all mod cons." See Living in London.
Welcoming orientation tour of major London sites on private coach.
Guided tours of major sites such as Westminster Abbey, the British Museum, Shakespeare's Globe, the National Gallery, the British Library, the London Eye, and more.
River Thames boat tour.
Walking tours of London neighborhoods and course-themed walks.
Traditional afternoon tea! Kensington Palace Orangery, Cadogan Hotel, British Museum, Harrod's—crumpets, anyone?
Tickets to 3-4 theater performances at London theaters.
Tickets to special exhibits and admissions, including those for courses.
Day trips to a special site such as Bath, Hampton Court Palace, Greenwich, Oxford.
Overnight visit to charming and historical Stratford to see Shakespeare and heritage sites and a play at the famous Royal Shakespeare Company. Accommodation in a modern, central Stratford hotel with breakfast included.
Oystercards for the London Transport system—free travel in central London, zones 1-2, for the whole 6 weeks. Want to travel further? Just top up.
Mobile phone provided – your very own local London number; receive calls and texts for free. 
Wireless access and computer/printing facilities in classrooms/AIFS offices in Kensington.
Extra discounted tickets and group trip bookings available through AIFS.
Other services and security provided by our on-location London staff partners, AIFS. See Living in London.