Global Perspectives on American Culture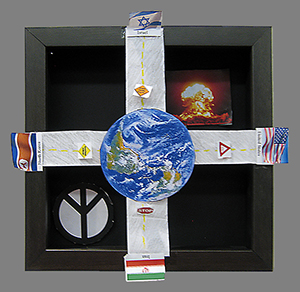 Crossroads.
(Steve Angarola, AMS 301 shadowbox project)
This area of concentration (for the AMS major) focuses on global perceptions and analysis of American culture and values, and on the position of the United States in the global world. This area requires study abroad for a semester at one of our partner institutions and is developed in consultation with an advisor.
AMS 207 is a prerequisite for this concentration and will count toward the 15 semester hours in concentration requirements. The rest of the credits will be taken from AMS courses at our partner universities.

American Studies Courses at Partner Universities
The following table provides links to the university home pages and relevant course listings pages at our partner institutions.
Learn more about the Global Perspectives on American Culture concentration at the Study Abroad with the American Studies web page.