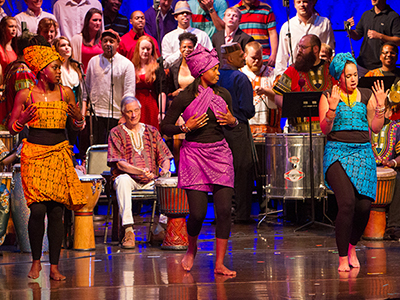 This Global Rhythms World Music concert segment featured vocals by students taking Introduction to Latin America (LAS 208).
The following advisor is happy to help you enroll in one of our degree programs, identify courses of interest, or plan study abroad and independent research.
The chief program advisor can help you petition LAS credit for new courses, one-time only courses, sections of variable content courses, and other learning opportunities that relate to Latin America.
Walt Vanderbush
123 MacMillan Hall
(513) 529-2018
vanderw@MiamiOH.edu
Office Hours:
T 12-1 pm; W 10 am-12 pm; TR 11:30 am-12:30 pm (or by appointment)
See Program Associates Maddie Maurer or Cathie Isaacs in 120 MacMillan Hall for information and assistance, (513) 529-5333, including advising hours.
Arts and Science Academic Advising can also help with:
Miami Plan & College of Arts and Science Requirements
Course Selection
Career Decision Making