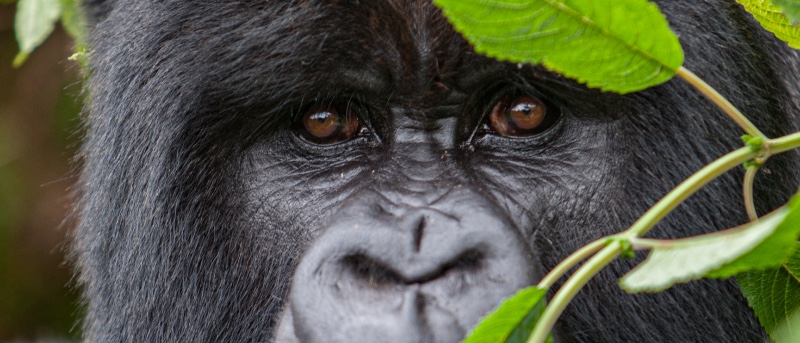 Advanced Inquiry Program
Which master's degree is for me?
Students in the Advanced Inquiry Program may elect to pursue either a Master of Arts in Biology (M.A.) or a Master of Arts in Teaching in the Biological Sciences (M.A.T.).
Apply to the M.A.T.* if you fall in any of the following categories:
You are certified to teach,
You have an academic degree in education or education-related field (i.e., bachelor's or master's), or
You have taught, teach, or plan to teach in a k-12 school or informal education setting (also see FAQ's on M.A.T. vs. M.A.).
*This program is not intended to lead to educator certification. Educators are advised to contact their individual school districts as to whether this program may qualify for salary advancement.
The M.A. in Biology is a degree option for any applicant with a bachelor's interested in advancing their career through global leadership, community engagement, and environmental stewardship.
Note: Applicants with no education background should apply for the M.A. in Biology, not the M.A.T. degree. If you plan to study with the Woodland Park Zoo, click here for degree authorization details from the state of Washington.
Biology Course Requirement
All M.A. in Biology and M.A.T. in Biological Sciences students are required to have completed (receiving a final grade of B- or better) one university-level general biology course or its equivalent prior to completion of their M.A./M.A.T. degree. Students admitted to the program who have not previously met this requirement through their undergraduate studies will need to complete such a course before they graduate. The Dragonfly Graduate Committee highly recommends that students complete this requirement within the first two years of the master's program. More information may be found in the 
Biology Requirement FAQs
 and on the 
Biology through Inquiry webpage
.
Bachelor's degree.
Note: Participants will need to fulfill the minimum Graduate School GPA requirements for admission to the program. For more information, please visit the Graduate School's Admissions Information.
Because the AIP and GFP are designed for working professionals, many students and grads stay in their position but change the nature of their work, or create a new position within the same institution. Others use their master's experience to become more highly qualified for new careers and jobs at other places. The students and jobs span a range of arenas, including formal education, nonprofit, government, and business. Project Dragonfly graduate students include professionals working in conservation organizations, non-profits, businesses, parks, government agencies, schools and more. Because our students are so diverse, interactions among all of our grad students often lead to new ideas for implementing conservation education programs locally and globally.
In large part, students drive their own master's experience through projects they design, so where a student ends up depends on where he or she wants to go. But students also develop specific content knowledge and skills in biodiversity threats and conservation, evolution, community engagement, inquiry-based education, science writing and publishing, and leadership, among many others. These skills can be beneficial in a current work environment or help prepare a master's student for a new career. Both the AIP and the GFP provide students with academic preparation in the life sciences, innovative research experiences, and opportunities to generate and apply knowledge in diverse community contexts.
Only the following credits are transferable into the AIP:
Up to 7 credits from a past Earth Expeditions field course (with an earned grade of B or higher) may be applied towards the AIP, replacing up to 7 of the 21 AIP W+ course hours required for the degree.
Up to 7 credits from past AIP W+ courses taken through Miami University may be applied toward the AIP, replacing up to 7 of the 21 AIP W+ course hours required for the degree.
Note: No other credits can be transferred into the AIP. No exceptions can be made to the transfer credit policy. See our Frequently Asked Questions page for additional information.
Contact Project Dragonfly
111 Upham Hall
Oxford, Ohio
Est. 1994