CEC Recognition Ceremony - May 14, 2022
Congratulations to all of our engineers and computer scientists who graduated on Saturday!   The College of Engineering and Computing conferred 358 degrees at The Goggin Ice Center.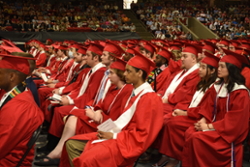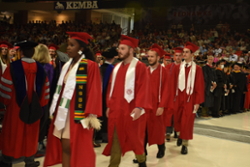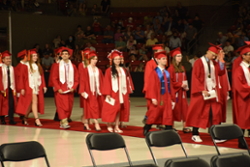 Request Disability-Related Accommodations
Miami University is committed to providing an inclusive and equitable commencement experience. If you need disability-related accommodations please contact the Miller Center by phone at 513-529-1541, TTY-TDD: 7-1-1 or SDS@MiamiOH.edu. 
American Sign Language interpreters and Real-Time captioning will be provided. Assistive listening devices are also available upon request.
Accessible Parking & Seating
A valid state-issued disability placard is required to park in accessible parking spaces. Goggin Ice Center is wheelchair accessible and ushers are available to assist you to the designated seating area. Accommodations for those who are Deaf/HOH are provided in the form of American Sign Language interpreters and captioning. Please see an usher for the location of the wheelchair accessible seating and the sign language interpreter or if assistance is needed during the ceremony. If you have further questions regarding disability accommodations, contact the Office of Disability Resources at (513) 528-1541 (V/TTY).  Handicap drop-off locations on Oak Street at main entrance area.