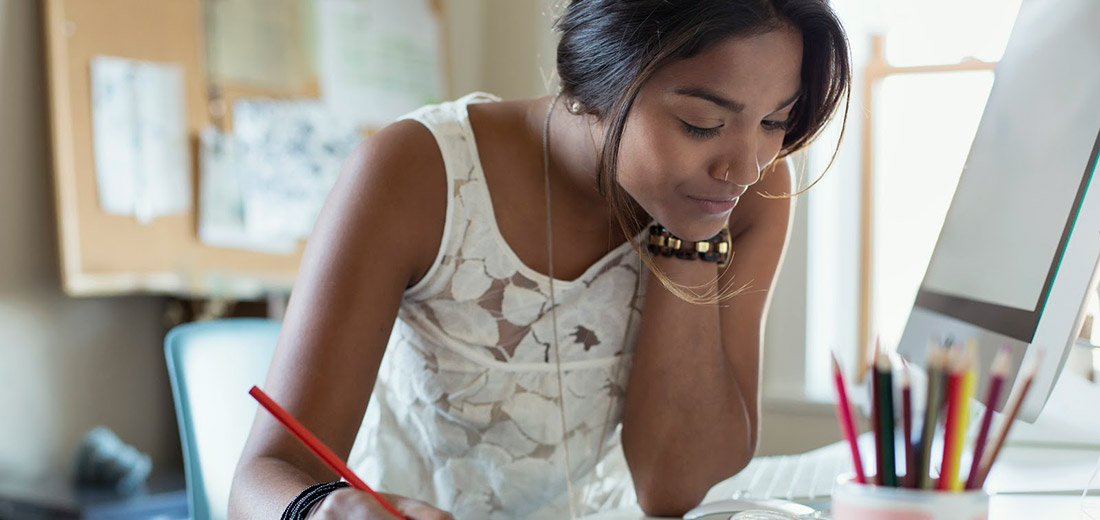 Learning Lab
The Learning Lab focuses on best practices when working with learners of all ages. Our focus is on the cultural and linguistic acquisition that affects development and research practices to inform assessment and instructional design.
The Learning Lab is a part of the College of Education, Health, and Society (EHS) to specifically initiate and sustain university-school and health/human agency service partnerships with an emphasis on literacy and mathematics.
The Learning Lab may be used for, but not limited to:
the support of research and scholarly publications.
program support.
student and/or faculty attendance at professional conferences.
provide opportunities for students to participate in applied internships or research work in the field of literacy and learning.
The goal of the Learning Lab is to create and sustain an infrastructure at Miami University that supports and extends high-dosage, evidence-based tutoring in both literacy and mathematics.
The Learning Lab uses evidence-based practices and culturally relevant instruction in collaboration with a variety of stakeholders working with learners of all ages while ensuring a focus on equity and excellence.
Fundamentals Math Club - Managed by Miami faculty Dr. Sarah Watt, this math tutoring project operates in Talawanda Middle School. It currently serves 60, 6th-grade at-risk students per year, but under the Learning Lab will increase to 120 at-risk students tutored in 6th-8th grade, and add literacy tutoring. Tutors are Miami University teacher candidates.
Summer Scoops Camp - Managed by Miami faculty Dr. Michelle Cosmah, tutors K-12 students in literacy and currently serves 30 at-risk students per summer session from Hamilton City Schools. Under the Learning Lab, the camp will increase its numbers in Year 2 to 100. Tutors are primarily Miami University teacher candidates.
Camp Ubuntu - Managed by Miami faculty members Dr. Paula Saine and Dr. Nathaniel Bryan, currently serve 20 students per year in grades 1-4 from the Ohio Connections Academy, a statewide online school. This summer tutoring program provides culturally-relevant literacy instruction. Under the Learning Lab, this camp will continue to serve 20 youth using 20 paid tutors who are Miami University teacher candidates and formally-trained remote tutors.
Fostering Reading - Managed by Miami faculty Dr. Leah Wasburn-Moses, currently serves 45 primary grade students per year who are in foster care anywhere in Ohio. Fostering Reading has an innovative structure: Five IHEs across Ohio (Clark State, Ohio Wesleyan, Cedarville, Mount Union, Hocking College) recruit teacher candidates from their programs, with foster youth referred by local agencies and nonprofits. Tutoring is accomplished online during the academic year. Under the Learning Lab, this project will increase its numbers to 100.
America Reads/America Counts - Managed by the Learning Lab, Miami University students tutor K-6 students in reading and math. Miami University's America Reads America Counts (ARAC) Program has transitioned from the Office of Community Engagement to the Learning Lab in The College of Education, Health, and Society (EHS). The Learning Lab continues the proud tradition of employing ALL undergraduate students who are eligible for Federal Work Study with a passion for serving in our local community and working closely with children. As this initiative continues to grow and our partnerships develop over time, we believe that tutors and children alike will benefit from the collaborative work taking place between the America Reads America Counts Program and our partnership communities.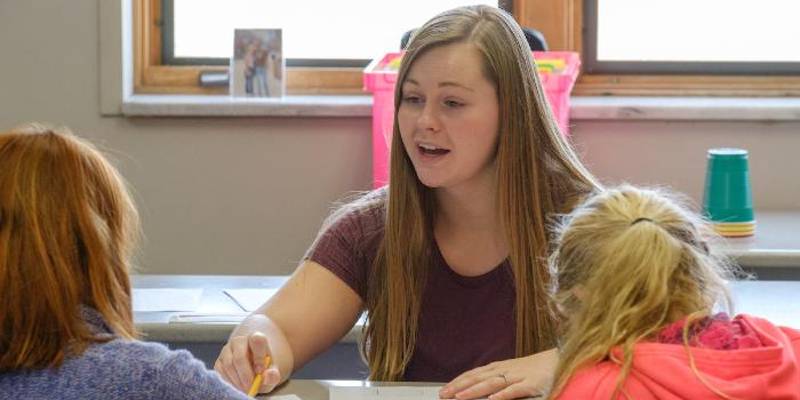 For our tutoring services, students sign up for the entire term. Each term consists of 2-3 tutoring sessions per week, using a high-dosage tutoring model.
Students may be placed in individual or small-group tutoring sessions. We will work with your schedule to find a good time for your child's sessions.
Literacy and Math Tutoring
Now accepting students in grades K-12 for individual or small-group tutoring. Programs vary. For Spring 2023, many tutoring programs are free of charge.
Special thanks to the Johnson Family Fund and the Ohio Department of Education!
Tutors of the Learning Lab have the ability to sign up for our resource center in the Engaging Technology Lab in McGuffey room 214.
In the resource center, we have books, manipulatives, fidgets, phonics rods, wobble stools, sample lessons, vocabulary maps, etc. These are available to be checked out for up to two weeks at a time.
How To Enroll
Fill out the Learning Lab Resource Center's Membership Form. Once you have signed up for the Learning Lab Resource Center, learn how to borrow resources from the Learning Lab Resource Library.
Frequently Asked Questions
Are you interested in your child being tutored by up-and-coming educators who focus on literacy research?
Graduates of our programs are highly sought-after to teach in schools in Ohio and across the country, and have been recognized for their distinguished innovation and leadership in curriculum, instruction, and student engagement.
Do you want to improve your child's understanding of grade-level concepts being introduced in school?
You are in luck! The Miami University Learning Lab is a new program that hosts tutoring programs! We opened in Spring 2022!