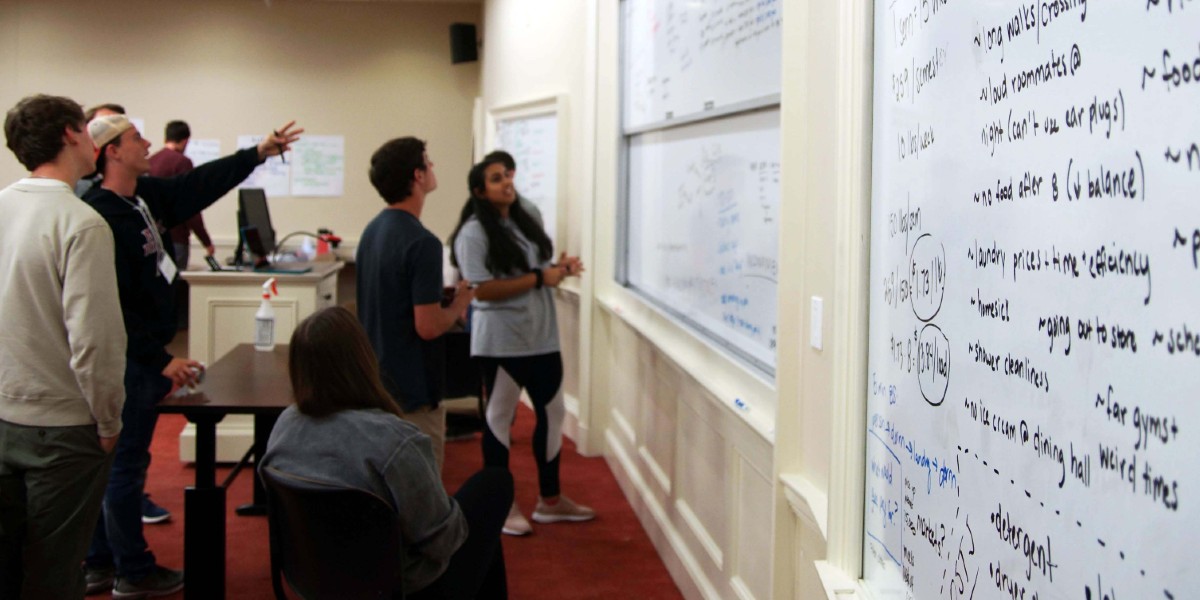 Department of Entrepreneurship
Serving students since 1992, Miami University's Entrepreneurship Program is an internationally-recognized program that emphasizes strong academic research and immersive, real-world learning opportunities in the areas of startup and venture capital, social entrepreneurship, corporate venturing and technology commercialization, and creativity and innovation. Distinguishing features include a cross-disciplinary focus that engages over 3,200 students annually from 110+ different majors across campus in practice-based and immersive curricular and co-curricular programs that integrate with with entrepreneurial ecosystem builders, and large numbers of opportunities to gain practical, hands-on experience.
Top 9
Undergraduate Program for Entrepreneurship in the World
The Princeton Review and Entrepreneurship Magazine, 2023
Top 10
Public Entrepreneurship Program 15 Years in a Row
The Princeton Review and Entrepreneurship Magazine, 2023
Top 25
Global University and Entrepreneurship Productivity Rankings
TCU Neeley School of Business
Our Programs
The Entrepreneurship Program attracts students from across the university because the skills and tools learned in our curriculum are applicable to all walks of life. The Entrepreneurship co-major and minor exposes students to the mindset and behavior of successful entrepreneurs as well as the principles and concepts associated with entrepreneurship in startup, social, creative, and corporate ventures.
Focus Areas and Initiatives

Entrepreneurship initiatives are the driving force behind innovation, economic growth, and societal change, as individuals and organizations harness their creativity and take bold steps to create new ventures, solve pressing problems, and shape a better future.

Focus areas include several types of entrepreneurship: startup, social, and corporate. It also encourages women in entrepreneurship, creativity, and study away and abroad opportunities.

Learn More
Entrepreneurship at The Farmer School of Business
Entrepreneurship at the Farmer School
Social Entrepreneurship at the Farmer School
The Growth of Entrepreneurship at Miami University
Student Resources and Opportunities
Department of Entrepreneurship
800 E. High Street
Suite 2078
Oxford, OH 45056