CEC Information Technology Group
CEC-IT
CEC-IT is a distributed IT support group that handles the majority of desktop, server, research and general IT support for the College of Engineering and Computing. CEC-IT supports academic computing within the division. This includes supporting over 800 computers, 100 servers, for over 2500 faculty, staff and students. CEC-IT is located in Benton Hall, room 109.
Scott Campbell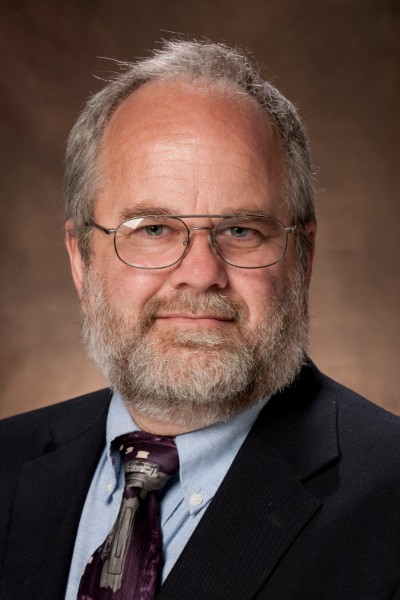 Senior Director of Technology and Instructor
513-529-0360
campbest@MiamiOH.edu
Jeff Gutowski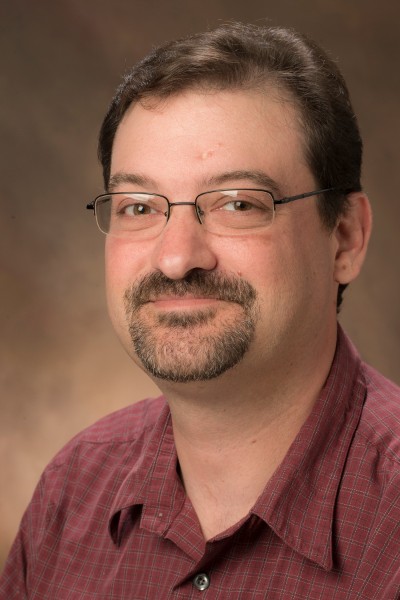 Systems Administrator
513-529-0791
gutowsjl@MiamiOH.edu
Kelly Adelman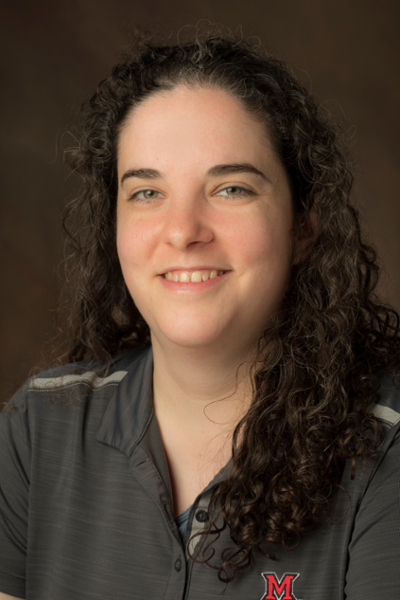 Network Support Specialist
513-529-0794
adelmaka@MiamiOH.edu
CEC-IT Policies and Procedures
Production CEC servers are backed up nightly.
Open files cannot be reliably backed up—close all files and log off at the end of your workday!
Files on the desktop computer are not backed up and cannot be easily restored, so store data on local fixed disk at your own risk.
A deleted file can be restored for up to 30 days after deletion, but is then purged.
Only two revisions of each file are saved, so if you make a change and then need a restore, please let us know as soon as possible.
Data is not periodically archived automatically, so if you would assistance archiving your data, please contact CEC-IT.
The first priority of CEC-IT is to ensure the proper operation of desktop systems owned by CEC. Although we try to answer questions about home systems, often these systems use operating systems on which we have not been trained, so we cannot answer authoritatively. CEC-IT is unable work on home systems.
Accounts for login to our desktop and network are automatically created by IT Services automated processes when the Personnel department authorizes. We are generally unable to accelerate the process, but can request temporary accounts when urgency requires. Faculty personnel appear to be processed in batches, so there may be delay after completion of all paperwork before faculty accounts are available. To check to see if an account has been created, please check Miami's Directory Services.
MUnet passwords are maintained by IT Services and can only be reset by the Support Desk. You will need to visit them in person with a photoID to have your password reset. Please choose a secure password, of at least 6 characters. Passwords should be easy for you to remember, but difficult for others to guess. Passwords can be changed here. Passwords for systems that do not use the MUnet password must be reset by CEC-IT staff, so please contact us if you are unsure. A good recommendation for selecting a password is to choose the letter of each word of a song or phrase.
Numerous steps are taken to ensure the security of data on our network, but any system should be considered able to be compromised. Our servers are physically secured in Benton 016B and no student has been assigned a key that will allow entry. Student employees are granted additional access to our support servers, but do not have access to staff and faculty data unless faculty and staff grant them access or authorize us to grant the access.
Resources
The following network resources and services are available for use:
Wireless Network:  EGB and our space in Hughes both have 802.11n (wi-fi) wireless ethernet available in most building and surrounding areas.
Handouts: Network-accessible via file sharing or on the web (handouts.cec.miamioh.edu), handouts is available to all students. It is a place to put files for students to access, including classnotes. It is also the recommended location for class webpages. Data posted in this area is not limited to Miami students, so special care should be taken with licensed or copywritten materials to prevent unwanted sharing.
Virtual Machines

VMWare ESX virtual servers (or desktops)

muvpn.muohio.edu

Campus Firewall blocks off campus to on campus connections.
muvpn uses CISCO anyconnect VPN technology

gitlab

Gitlab Repository system for code (document management)

HTTPS certificates

Miami will issue certificates for miamioh.edu domains that are faculty sponsored.

Firewall/Security

Don't share passwords
Use SSH private keys for authentication
Use firewalls
CEC-IT does not backup desktops.
Faculty Resources
In the office?
In the classroom?
Call 9-3054 (or 9-6015 after hours) or send a student runner
At home?
CEC-IT is the IT group under the control of the Dean of the College of Engineering and Computing. IT Services reports to the Vice President of Information Technology. CEC-IT supports academic computing within the division, and IT Services supports infrastructure computing and telecommunications.
For most needs, you'll need to see us, but we may refer you to IT Services if the request could be better met by them.
MUnet refers to the Miami University network. Your username is referred to as your UniqueID and is guaranteed unique across all University systems. Your password for most every system is MMDD#### where MM and DD are the month and date of your birthday expressed in numbers (so June would be 06). #### is the last four digits of your social security number.
When you log in to web systems, you will be encouraged to change your password and required to change it periodically.
Desktop systems are the property of Miami University and their usage must be in accordance to appropriate sections in MUPIM (including 16.5 and 16.6) as well as local, state and federal laws.
Usage is not regularly monitored, but in the course of routine or special network diagnostic work and monitoring or at the request of your department chair, the dean or higher administration, data may be accessed and inspected.
Your system will be configured to download and install anti-virus and operating system patches automatically. Do not disable these settings! Universities are a rich environment for computer viruses and worms and Miami has experienced several campus-wide problems. Protecting your computer protects both you and your neighbor.
Requests for enhancing or replacing your desktop system require the approval of your department chair. Please let him or her know of your needs, but if you would like assistance in defining a need, please let us know.
If you need to access your office desktop from home, let us know. Your Microsoft Windows system can be configured to support Microsoft Remote Desktop, which will allow you to access your desktop through a Windows terminal so that you can use software or printers that are in your office.
Many software titles are available at no or reduced cost. All software purchases need to be made through CEC-IT In addition, through an agreement with Microsoft, most titles, including servers, can be downloaded at no charge for use in your office or at home.
All email addresses for faculty, students, and staff are of the form UniqueID@miamioh.edu. You can look up recipient addresses or change your settings using the Miami University Directory.
Electronic distribution of course information and electronic submission of homework is provided through two methods. Handouts and Turnins is the system supported by CEC-IT, comprising a simple set of shared folders. Students can access these folders via their S:\ drive within CEC. Simply drop files you wish students to access in the folder with your UniqueID. Handouts are available on the web at http://handouts.CEC.miamioh.edu.
Turnins is create-only to students, which means students can copy or drop files into the folder, but cannot open their files once they are saved. Due to the nature of the process, files cannot be submitted to Turnins by saving directly from most applications, including Microsoft Office, Microsoft Visual Studio, and AutoCAD.
From time to time, network disruptions occur, both intentionally and unintentionally. When we become aware of a critical problem, we attempt to notify departmental administrative support staff as soon as possible.
When you log in in your office, classroom or lab, multiple drives will automatically map, providing you with space for your data, access to departmental and divisional data, and access to network applications. All data should be stored on your G:\ drive. Please close all files and log out at night to ensure the integrity of your data. Files are backed up nightly, but open files cannot be backed up. The primary purpose of system backups is disaster recovery. Only the last three revisions of a file are retained, and no archives are made (in that you cannot return your data to a certain point in time such as a previous semester). Please perform any additional backups you feel are appropriate, but if you need a file restored, Please contact us as soon as possible to ensure we can recover it. You do not have an individual limit on the amount of data that you store, but if your usage overly burdens the system or if you are concerned about a need, we will work with you to find an optimal solution to your needs.
Some faculty in the past have asked if files are safer on the desktop than the network file server. Although the file server presents a single place of attack, many more safeguards are in place to protect the integrity and security on it than the desktop. Even a desktop computer powered off may be accessible via the network.
To map a drive through Windows, right-click on My Network Places and select Map Network Drive. Select a drive letter and in the location box, type the server and volume name listed below corresponding to the drive you would like (be sure to include all slashes). If you log in to this computer using a username other than your UniqueID, click on Logon using a different username/password and enter your UniqueID and MUnet password.
Each department has at at least one printer. For larger or specialized jobs, you can be configured to print to the IT Services Print Center.
The division's Xerox can also scan jobs that you can then access from your desktop.
Wireless
Miami University is almost entirely covered by wireless networking (802.11b/g/n), as are some outdoor areas.
MU-WIRELESS: A WPA-based (encrypted) connection that requires you to authenticate via your operating system. This varies by operating system and may vary by network card. Please see information in the knowledge base for configuring your system.
Miami University is almost entirely covered by wireless networking (802.11b/g/n), as are some outdoor areas.
MU-WIRELESS: A WPA-based (encrypted) connection that requires you to authenticate via your operating system. This varies by operating system and may vary by network card. Please see information in the knowledge base for configuring your system.
Microsoft Azure Dev Tools for Teaching
Azure Dev Tools for Teaching is a Microsoft program that supports technical education by providing access to Microsoft software for learning, teaching and research purposes. Students and faculty can download some Microsoft tools and applications through the website at no cost, including Visual Studio Professional, Windows servers, and SQL servers.
Log in to the Azure Dev Tools for Teaching.
Read the new instructions and click the "Sign-in" button. You may be asked to setup a Microsoft account if you don't already have one. (Note: Please use the email you provided for your previous Imagine subscription access when creating a new Microsoft Account.
After creating your Microsoft account and successfully logging in look for the Software section on the Dashboard and click on that. Browse for the product you want and click on that option.
On the right-side panel look for the "View Key" button. Click on that and copy the license key. Then click the download button at the bottom of the right-side panel. And when it asks to save the download file click "Save File". You'll have a new installer application downloaded in your downloads folder.
Go to your browser"s download folder and find the installer. Double-click the installer and follow all the prompts and directions. Click "Ok". Application will download and install.
There should not be any cost for this software, which can only be used for teaching/learning purposes.
The College of Engineering and Computing