Spring Alumni and Friends Conference
CEC Spring Alumni & Friends Conference 
The conference was held April 29, 2022 at the Marcum Hotel and Conference Center with over  100 alumni, student, and faculty in attenance. 
Fifteen technical talks, three panel discussions, plus MME and CPB graduate students who discussed their research filled out a very full day.  
The conference is a forum for CEC alumni and friends to return to campus to share with students and faculty their technical expertise and career-related advice. The day-long conference will feature a morning and afternoon session with four concurrent presentations and panel discussions.
 

Alumni Conference Presentations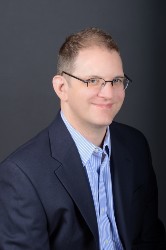 Doug Meil '91
Title: Pandemic Projects: Writing For The ACM
During the Covid-19 pandemic Doug started writing posts for the Association for Computing Machinery (ACM) blog on a variety of software engineering topics and his experience in 30 years of development including 3 startups, 2 acquisitions, and open source software, and at last count he is up to 13 posts. Doug will walk through the origins of this personal effort and then discuss 3 of the posts in depth. The ACM is the oldest and largest educational and scientific computing society.   A list of Doug's publications can be found here.