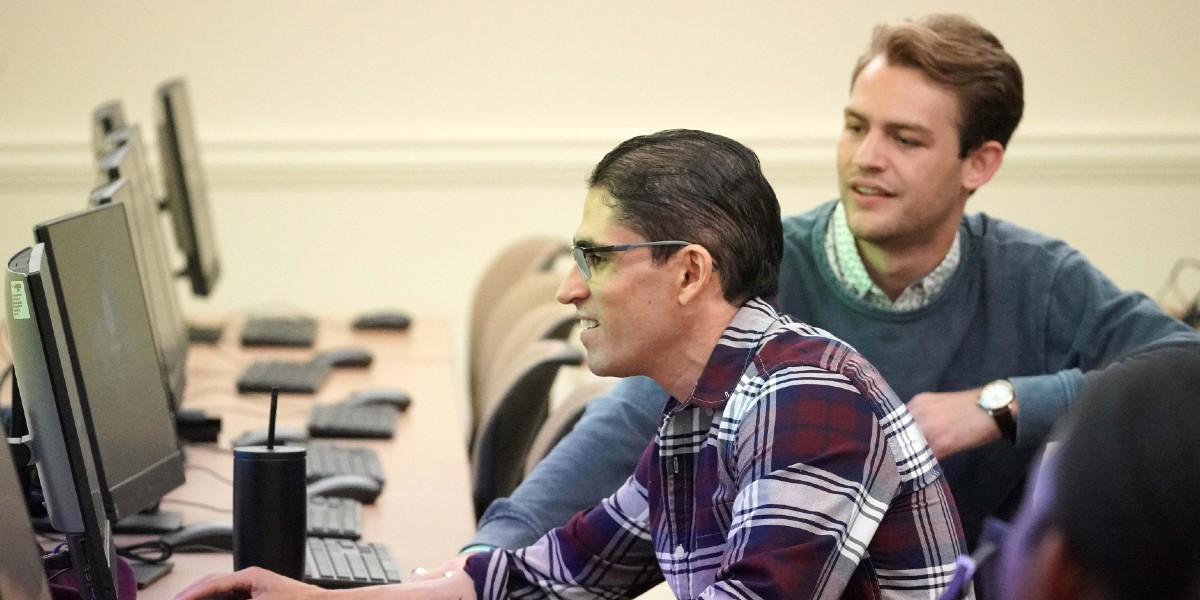 M.S. in Business Analytics
Join the #8 ranked Masters in Business Analytics program and the next generation of data analytics professionals with the AACSB-accredited MSBA degree from the Farmer School of Business. In just 9 months, you'll learn to strategically leverage data, strengthen your technical skills, and hone your ability to communicate data effectively. As you prepare to launch your career our MSBA courses in data management, machine learning, and predictive analytics will prepare you for success.
Quick M.S. Degree Facts
9 Months
Full-Time, On-Campus
March 31
Application Deadline
Each Fall
Next program start date
$995
Per credit hour (total cost: $29,850)
Real Data, Real Solutions
Immerse yourself in a full-time master's program at our Oxford, Ohio campus. You'll gain real experience through a cutting-edge curriculum that provides data-driven decision-making skills to stand out as you prepare to launch your career.  Participate with a cohort of like-minded students in experiential projects that help you hone your project management, leadership, and analytical skills. Tackle problems provided by industry with real data using the latest technology and tools.
Throughout the program, you'll have access to personalized career services, world-class faculty, and networking opportunities with industry leaders.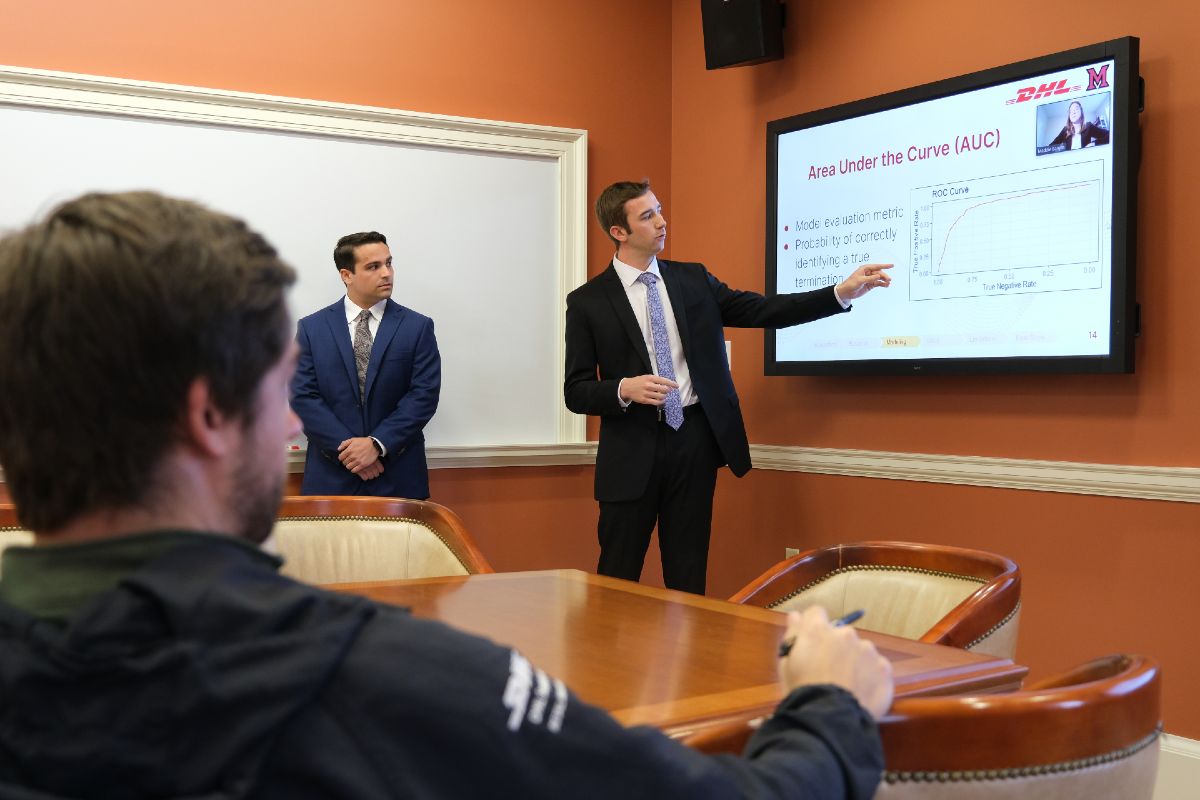 Your Successful Career Starts Here
Businesses and organizations increasingly need data specialists who are equipped to analyze, visualize, and draw strategic insights from large amounts of collected data. You'll graduate prepared to apply your data knowledge across a wide array of fields, from science, education, and health care to business, politics, and sport management.
Recent Miami MSBA graduates have landed jobs at top employers including Cigna, Crowe, Deloitte, EY, JP Morgan Chase and Co., LEV, McKinsey and Company, OKI, Progressive, and TQL.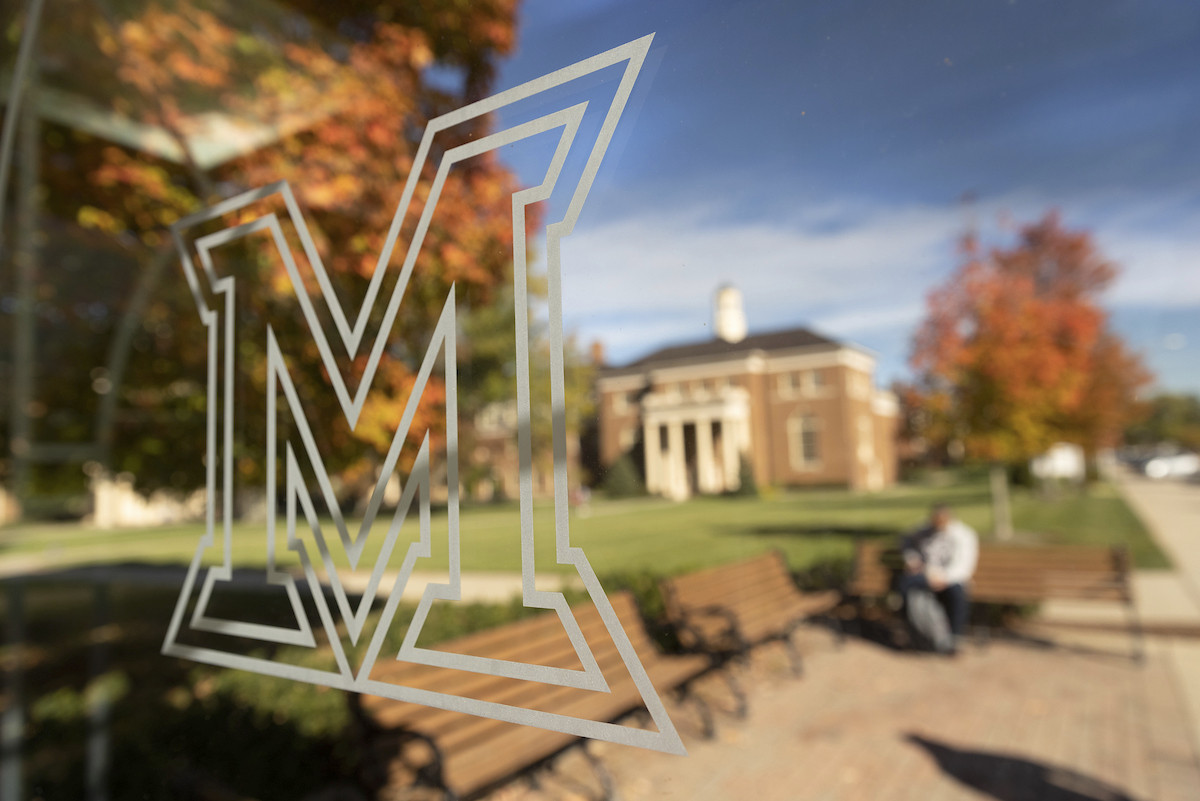 Communicate Analysis with Big Data
Miami University's MSBA program is STEM and OPT-designated, signaling our commitment to an educational experience focused on innovation and real-world application.
Be prepared to generate and capture both structured and unstructured data to produce data sets. Learn to apply appropriate methods for data analysis including descriptive, predictive, and prescriptive methods. Discover how to communicate analysis results effectively to decision-makers. As an MSBA graduate, you'll have both the technical and soft skills you need for a successful career.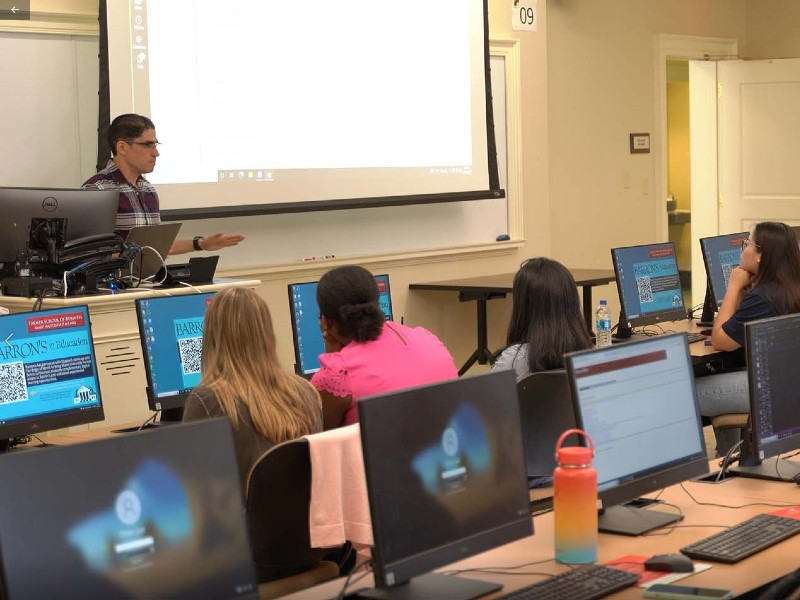 Make Connections for Life
In-person classes give you valuable face-to-face interactions with your classmates and Miami's faculty who are deeply committed to your success. When you join the MSBA program, you'll accelerate your career trajectory and also gain access to a network of over 40,000 Farmer School of Business alumni who are transforming their lives and impacting the world.
M.S. in Business Analytics Facts
$71k
Average Starting Salary
No. 8
Best Master's in Business Analytics Degree Programs
Curriculum

The MSBA is a 30-credit hour program designed to be completed full-time over one academic year. If you have a mind for analysis, a passion for critical thinking, a desire to dig deeper, and an untapped talent for communication, the MSBA is the program for you.
Admissions Overview
As you prepare to launch your career our MSBA courses in data management, machine learning, and predictive analytics will prepare you for success, our straightforward admission process is the first step in achieving your personal and professional goals. Complete applications will be reviewed as they are received. Students will receive an admission decision 2-4 weeks following the submission of their application.
Career Services Dedicated to You
The Farmer School of Business Graduate Careers Office is dedicated to providing the tools and resources you need to successfully launch your career.
Meet one-on-one every semester with a career professional to build relationships with both recruiters and the Farmer community.
Help with devising a career strategy and job search plan
Resume redesign for competitive graduate level jobs
"Build Your Brand" preparation for successful interviews
Talent training and group dynamic development
Network with companies and jobs that match your interests
Are You Beyond Ready to LEAD?
Take your leadership skills to the next level by participating in the optional LEAD (Learn, Explore, Achieve, Develop) Program. Demonstrate your initiative, design your own leadership goals, and embark on a lifetime of career growth.
Learn Your Strengths
Gain insights into your natural talents and strengths, build teamwork, create a leadership goal, and meet one-on-one with your certified career coach.
Explore Your Goals
Build the skills to share your talents with others. Group and individual sessions help you develop your career goals and strengthen your leadership ability.
Achieve Career Awareness
Gain real life experience valued by employers through action based learning and opportunities to connect with top employers in your field.
Develop Lifelong Strategies
Participate in clubs, conferences, case competitions, and more. Network with other professionals and alumni as you create a foundation for success.
Top 10
College for Producing Fortune 500 CEOs Nationwide
Money Magazine
Begin Your Journey Toward an M.S. in Business Analytics
Miami University's Master of Science in Business Analytics program provides the in-demand skills needed for a data analytics career. This full-time graduate program on our Oxford, Ohio campus features 9 months of rigorous analytics courses at an affordable cost.
Request Information