Program Instructors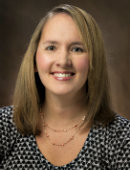 Leslie Sawhook
sawhoolm@miamioh.edu
Favorite Class:
"Education of Individuals with Exceptionalities" is the first course SEOH students take in the program, and I'm excited to introduce new students to the world of special education.
Particular Interest:
Inclusion and collaboration interest me the most in the field of special education. All students should have access to their least restrictive environment and collaboration is key to make sure that is successful. Collaboration not just within the school setting, but with the parents as well, is the key to student success.
My Reward:
Using my years of experience in the field of special education to prepare students to enter the classroom and positively effect the lives of their future students.
---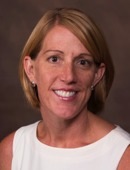 Sarah Watt
wattsj@miamioh.edu

Favorite Class:
I love to teach any methods courses. Intervention specialists need to know how to support students in all content areas. While we can't expect to be experts in every area, there are tools and strategies that allow teachers to provide greater access to the content for their students. In methods courses you explore these strategies in interactive ways that also allow you to grow as a content area expert.

Particular Interest:
Teaching math methods for learners with mild/moderate disabilities is what I am most excited about within my teaching and research. I currently am engaged in an after school tutoring program where teacher candidates supplement struggling learners inquiry-based core math program with an explicit tutoring intervention. It is really exciting to see students who hated math begin to appreciate the content and find relevance in their learning.

Fun Fact:
I lived in Africa when I was younger and our family was chased by an elephant in one of the game parks. Yikes!
---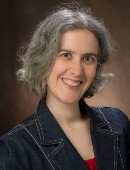 Leah Wasburn-Moses
wasburlh@miamioh.edu

Favorite Class:
Capstone, because I get to work in the field with my students!
Particular Interest:
I manage our on-campus alternative school, Miami Connections. We have great data from the high school students and I enjoy working with our mentors.

My Reward:
I always appreciate when students take the time to tell me more about their own lives. I also enjoy that many of you are parents like me.
---
Molly Kelly
kellyem1@miamioh.edu
Favorite Class:
Consultation and Collaboration is so enjoyable to teach. Some of the key elements involve each person getting to know his/her self better and developing ways to deal with conflict and to communicate effectively. The activities & discussions surrounding this can create a wonderful sense of community. 
Particular Interest:
The influence of more progressive thinking about people with disabilities, such as that promoted through Disability Studies in Education, is very appealing and exciting. The idea that society might finally get beyond seeing disability categories to recognizing normal human beings and their right to full participation in school and society is what motivates me.

Fun Fact:
I am the faculty coordinator for 4 Paws for Ability at Miami so I get to hang out with cute puppies all the time!

---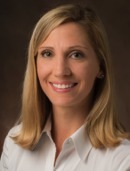 Katy Mezher
krohnkr@miamioh.edu
Favorite Class:
It is hard to pick one class! I have taught ten courses at Miami, but everything I teach is what I love: inclusion of students with disabilities, positive behavioral supports and interventions, and research-to-practice in education. I am extremely passionate about making research accessible to educators who rely on it to improve their teaching and outcomes for their students. Educational Research is an opportunity for graduate students to dive into topics of personal and professional interest through literature searches and reviews, and become empowered to think of themselves as researchers. The Behavior Interventions course is near and dear to me, mostly because it is the content that most positively impacted my work in PreK-12 schools. With a solid foundation in behavioral and cognitive learning theories and application of behavioral principles, I recognize how significantly that impacted my work as a psychologist, consultant, professor, and parent.
Particular Interest:
I am very interested in working with students with developmental delays and autism spectrum disorders (ASD). Early intervention and teaching students with ASD academic/social/behavioral/communicative skills is exciting and important work to me. The problem solving required to individualize academic and behavior supports for students with ASD keeps me on my toes and engaged in the field. I have been fortunate to work with colleagues in developing online ASD-specific courses, as well as recently serving as co-advisor for Miami's Autism Speaks U chapter.

My Reward:
I enjoy the flexibility that teaching online affords to busy professionals and their families. Online courses are still appropriately challenging, but the student gets to choose when and how to interact with the information. For example, brief video lectures are available for watching more than once. Students who want to go in depth on certain topics might have more liberty to do so, and those who already know a lot about a certain topic can more quickly move on to the next one. When I see my entire course laid out visually on my screen, it forces me to critically evaluate (and re-evaluate) every assignment and weekly activity.
---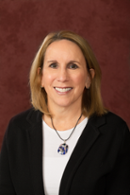 Jane Lance
lanceja@miamioh.edu
Favorite Class:
I enjoy teaching methods classes, especially the course "Inclusion and Adaptations for Mild/Moderate and Gifted Needs." I help students put theory into practice and utilize my many years of experience in the classroom as both a regular classroom teacher and intervention specialist. I enjoy exposing the students to real life examples of how strategies and tools can be implemented to help all learners.
Particular Interest:
I am most passionate about meeting the needs of all learners through universal design for learning and differentiated instruction. For me, implementing differentiated instruction is not necessarily a set of strategies, but a culture that we as educators can create. We do this by developing relationships with our students as well as embracing and addressing the diversity of the needs of all learners. This culture of acceptance creates an atmosphere that allows for and encourages learning for all students.
My Reward:
I enjoy first getting to know the students, whether it is an online environment or within the walls of a classroom.  Along with this I enjoy the challenge of creating learning activities that are engaging to the learners. There are always new strategies, methods and tools that can be implemented, and I revel in the opportunity to use these in my courses.