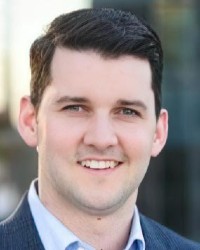 Eric Dunnigan
Eric Dunigan is the President and Co-Founder of Arrive Logistics, a multimodal transportation and technology company that delivers an unparalleled freight experience by equipping shippers and carriers with the solutions and support they need to succeed at any scale. His strategic expertise and talent for recruiting and coaching teams of highly motivated problem-solvers have helped Arrive become one of the fastest-growing freight brokerages in the industry.

As President, Eric is responsible for driving revenue generation and organizational growth, as well as leading the Strategic Partnerships team, which provides Arrive customers with in-house veteran supply chain experts who help reimagine their shipping strategy. He is also passionate about cultivating Arrive's award-winning "people first" culture, which has played a critical role in scaling the business from 10 to more than 1,750 customer-obsessed employees and steering the business toward reaching $2.5 billion in revenue in 2022.

Eric earned a degree in marketing from Miami University and currently resides in Austin, Texas, home to Arrive headquarters.
---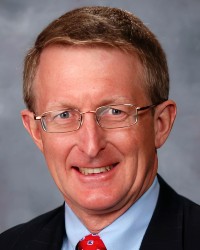 Mike Gardner
Mike is a native of Cincinnati, OH. He studied at Miami of Ohio under the late Tom Speh. He began his 40+ year career as a second shift supervisor working for Ken Ackerman at DCI (which was the foundation of the DHL Supply Chain Platform).  Mike has had a series of progressive leadership positions with GATX Logistics, APL Logistics, DHL Supply Chain and his most recent as CEO of Kane Logistics. Mike retired a few months ago and he is currently working in an Advisory capacity in the 3PL and Real Estate industries. He is a Founding Board Member of ALAN. In addition, he was just named to Miami University's Supply Chain Center Board.
Mike has been married for 37 years. He and his Wife, Cynthia, have 3 daughters and 7 grandchildren. He is a Marathoner and long distance cyclist with no time for Golf. Mike is active in his church and a number of local charities including Pelotonia.
---
Steven Katzfey
Steven is Chief Procurement Officer (CPO) for Stanley Black & Decker. He is responsible for the company's digital procurement strategy that supports customer success, enables capabilities across our supply network and builds supply chain resiliency.
Prior to joining the company in November 2021, Steve held varying roles in supply chain and procurement, product marketing and product management. He has held increasing roles of responsibility most recently at Dover Corporation where he last served as Chief Supply Chain Officer. While there, he led responsibility for direct, indirect and logistics spend across all operating companies, locations and functions.
Steve earned a bachelor's degree in marketing from Miami University and an MBA from DePaul University.
---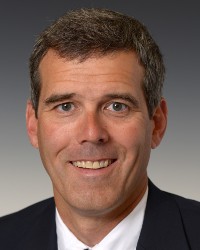 Dennis Lutwen
Dennis Lutwen is President, Consumer North America at DHL Supply Chain and is based in the North America Headquarters in Westerville, Ohio. DHL Supply Chain, a division of Deutsche Post DHL Group, is the world's largest contract logistics specialist creating a competitive advantage for customers through customized logistics solutions based on globally standardized warehousing, transportation and integrated services components.  
The Consumer sector is focused on delivering these solutions to customers in the Consumer Products industry.   Since joining DHL Supply Chain in 2003, Dennis has held a number of Executive Leadership roles within Operations and Finance at DHL Supply Chain.  Prior to joining DHL Supply Chain, Dennis spent ten years with Ernst & Young LLP and Abbott Laboratories, primarily focused on Mergers & Acquisitions. 
Dennis holds a Bachelor's of Science degree in Accounting from Miami University and a Master of Business Administration from University of Toledo. 
---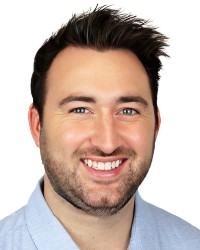 Matt Pyatt
Matt Pyatt is the Chief Executive Officer (CEO) and co-founder of Arrive Logistics, a multimodal transportation and technology company that delivers an unparalleled freight experience by equipping shipper and carrier partners with the solutions and support they need to succeed at any scale. 
He co-founded Arrive in 2014 alongside company President Eric Dunigan. Bringing together their shared entrepreneurial spirit, industry experience and data-driven mindset, they've led Arrive to become one of the fastest-growing brokerages in the industry and built a team that finds consistent success in the ever-changing logistics landscape.
As CEO, Matt leads a veteran executive team in crafting and executing the strategic vision that continues to accelerate the company's explosive growth and industry innovation. He is also responsible for cultivating their award-winning "people first" culture, which has played a critical role in scaling the business from 10 to more than 1,750 customer-obsessed employees and steering the business toward reaching $2.5 billion in revenue in 2022.
Matt earned a degree in marketing and entrepreneurship from Miami University in 2010 and has twice been co-nominated as a finalist for EY Entrepreneur of the Year in recognition of his success with Arrive. 
---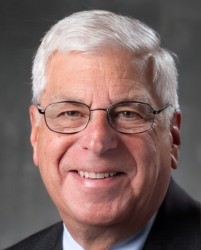 Thomas Stallkamp
Tom is the founder and Principal of Collaborative Management, LLC, a private business consulting firm. Previously, from 2004 thru 2010 he was an Industrial Partner with Ripplewood Holdings LLC a New York based private equity firm where he concentrated on the automotive industry. From 2000 to 2004, he was Chief Executive Officer of MSX International, a business outsourcing firm. Prior to becoming Vice Chairman of DaimlerChrysler Corporation in 1999, Tom was its president and a member of its board of management. During his tenure at Chrysler, the company achieved the highest profit per unit of any major automobile manufacturer.
During his 40 year career in the auto industry, Tom became known for developing new business processes and enhanced partnerships with the supply community, thereby improving product quality and cost efficiencies. Under his leadership, Chrysler developed its Extended Enterprise™ concept and introduced SCORE (Supplier Cost Reduction Effort) as a structured approach to working jointly with suppliers in cost, product and process improvements. He is the author of "SCORE – A Better Way To Do Business," (Wharton School Publishing, 2005) which details how firms can implement collaborative relationships, and co-author of "Getting Bigger by Growing Smaller," Prentice Hall 2004.
Tom holds a BS in industrial management and economics and a MBA from Miami University (Ohio). He has been awarded honorary doctorate degrees from Georgetown University and Miami University. He has served on several public and private boards, most recently Baxter International and Borg Warner.
Tom and his wife, Ann, have two grown sons and they divide their time between residences in Florida and Michigan.
---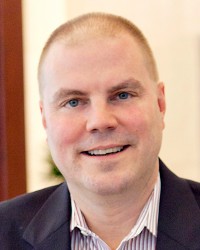 David Woodworth
David is President at Cincinnati-based Terillium, Inc. Terillium is a specialized consulting firm focused on Enterprise Resource Planning (ERP) for Oracle software products including JD Edwards, ERP Cloud and Netsuite. Terillium helps businesses implement, upgrade and maintain Oracle ERP Software. ERP is business management software including accounting and operations that enables organizations to use a single system to manage business processes.
David holds a bachelor's degree in Finance from Miami University and is a board member of Miami's Center for Supply Chain Excellence.
---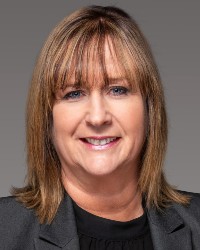 Melissa Dixon
---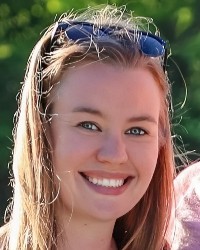 Natalie Scott
---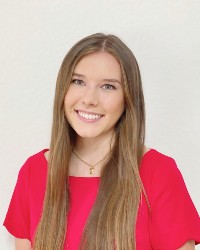 Emily Armstrong, Global Digital and Advisory Services Supply Chain Supervisor at McDonald's Corporation

As a Supply Chain Supervisor on the Global Digital and Advisory Services team, Emily Armstrong is responsible for Global Annual Spend and Cost Savings reporting, Global Food and Paper forecasting projections, and overseeing category support. She is based in Chicago, IL working on a global team where she is constantly collaborating with her colleagues in countries all over the world. Emily graduated from Miami University in 2021 with a bachelor's degree in Supply Chain and Operations Management, a minor in Mandarin Chinese, and a certificate for Business in China. Emily works cross-functionally with sourcing, digitalization, finance, and crisis management teams.
---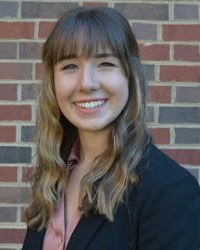 Mackenzie Baumgartner
As a senior buyer in Honda's North American Automotive Purchasing department (NAAP), Mackenzie Baumgartner manages the cost negotiation, strategic sourcing, crisis management, and long-term strategy for both Honda and Acura vehicles. Senior Buyers are challenged with managing a specific commodity of the vehicle and Mackenzie supports sourcing of sunroofs with previous experience in interior buttons and switches, rubber seals, and exterior lights. Given the current automotive industry environment, the role is constantly changing with exciting opportunities coming with electric and autonomous vehicle initiatives. Honda is a Japanese automaker that has grown in US manufacturing capabilities over the last 30 years, with their largest manufacturing presence in Marysville, Ohio. Honda strives to balance creating a high-quality product at a reasonable price for all global customers. Mackenzie's career started at Honda through two internships in NAAP in the summer of 2017 and 2018. After graduating from Miami with a bachelor's degrees in Supply Chain and Operations Management in 2019, Mackenzie joined Honda full-time as the exterior lighting commodity buyer. In 2021, Mackenzie was promoted to senior buyer and recently is taking on a new role as the senior sunroof commodity buyer and internal cost management lead for future vehicle development.
---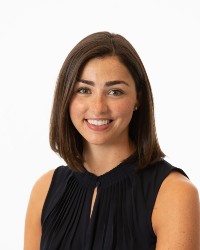 Katherine Cavanaugh
Business Analyst on the Real Estate Portfolio Strategy & Analytics team at Liberty Mutual Insurance in Boston, Massachusetts. Katherine graduated from Miami University in May of 2019 with a bachelor's degree in Supply Chain and Operations Management from the Farmer School of Business. During her time at Miami, Katherine was a Resident Assistant in Morris Hall, a member of Miami Business Consulting, and participated in Alternative Spring Break. During summer breaks, Katherine completed two internships with Liberty Mutual. In July of 2019, Katherine joined Liberty Mutual full-time in the Human Resources Development Program. After completing three rotations, Katherine accepted a role as a Business Analyst on the Real Estate Portfolio Strategy and Analytics team. In her role, she conducts analyses based on operational, financial, and real estate data and supports the development of tools to identify strategic and consolidation opportunities in the Real Estate Portfolio. In addition, Katherine is an active member of WE@Liberty, where she serves as a liaison to facilitators participating in the Engaging Men as Allies discussion sessions.
---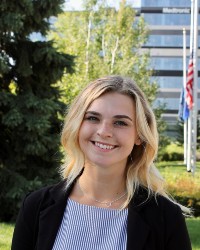 Riley Christianson
Strategic Sourcing Specialist, Marketing Services at Medtronic. In her global indirect sourcing role for Medtronic, Riley is responsible for developing sourcing strategies and managing suppliers that support print, promotional branded items, and primary market research services needs of Medtronic business teams. Medtronic is a healthcare technology company that innovates solutions for more than 70 health conditions across 150 countries, serving over 76 million patients and improving the lives of two people every second. After graduating Summa Cum Laude with her Bachelor's in Supply Chain & Operations Management and a minor in Sport Management from Miami University in 2020, Riley began at Medtronic in a sourcing rotational program which she now co-leads. In her current role, Riley enjoys supplier relationship management, negotiating shared value in partnerships, and building trust while advising Medtronic business teams across the world.
---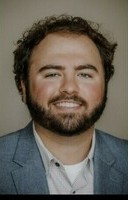 Evan Crew
Supply Chain Staff Consultant at Terillium. As a Staff Consultant, Evan is responsible for assisting Terillium teams in the implementation of Oracle Fusion Cloud Software for various clients. Terillium is an award-winning ERP consulting firm that specializes in implementing Oracle Fusion Cloud, JD Edwards, and NetSuite Consulting solutions. They are an Oracle Platinum Partner, whose mission is to deliver their clients' vision of their business operations. Evan graduated from Miami University in 2022 with a degree in Supply Chain & Operations Management. After starting his career with Terillium in August, he has been working to become certified in Oracle Implementation skills across multiple functional modules, as well as beginning his first on-site implementation.
---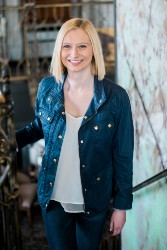 Claire Edwards
Master Scheduler at T. Marzetti Company In her supply chain role at T. Marzetti, Claire is responsible for creating the weekly production schedules for 2 frozen pasta plants. Prior to this role, Claire spent 3.5 years as a production planner at J.M. Smucker, working with both domestic and international coffee plants. She graduated from Miami University in 2018 with a bachelor's degree in Supply Chain & Operations Management. Claire attributes much of her early supply chain success to the mentors and opportunities that Miami offered. Since graduating, Claire has enjoyed balancing work and outside of work interests, such as getting her yoga teacher certification and becoming a wellness content creator where she motivates and educates others on the small ways to take care of ourselves.
---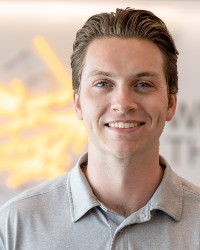 John Oldfield, Sr. Customer Development Analyst DHL Supply Chain

DHL Supply Chain is the world's largest third-party contract logistics firm with over 160,000 associates and 150 MM square feet of storage. We provide warehousing solutions, integrated packaging solutions and end to end transportation visibility solutions for our customers products. DHL Supply Chain is an essential part of everyday life, and the company continues to live and breathe the motto of 'Connecting People & Improving Lives'. John graduated from Miami University in December of 2019 with a bachelor's degree in Supply Chain and Operations Management from the Farmer School of Business. During his time at Miami, he was a fellow at the Isaac & Oxley Center for Business Leadership and attained his Six Sigma Green Belt certification. He spent two summer internships (2018 & 2019) with DHL Supply Chain. In 2018, he had an operations role at a retail customer site managing 40 associates and oversaw the kitting lines within the warehouse. In 2019, he was with the operations excellence team at the North American Headquarters in Columbus, OH supporting the standardized LOGICS and Power BI reporting for all the sites across North America. As the Life Sciences Healthcare sector analyst for DHL Supply Chain, John is responsible for working with the Customer Development VP and Directors on identifying market trends and new sub sectors to help the team grow their pipeline. He also supports the team on new business pursuits from initial customer communication, warehouse design, proposal presentation, and commercial contract negotiations. He continues to grow and develop in his career and is excited to spread the word about how DHL Supply Chain is an essential part of everyday life. Please feel free to reach out to John with any questions, comments or if you just want to chat.
---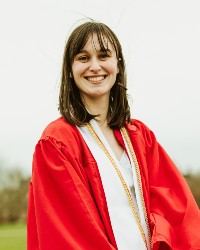 Emma Roane
Sourcing & Supply Chain Consulting Associate at Grant Thornton LLP As an Associate, Emma Roane is responsible for managing communications with project clients, assisting in configuration and presentation of procure to invoice software. Grant Thornton LLP is one of the world's leading independent audit, tax and advisory firms working to make business more personal. At Grant Thornton we understand the value of strong relationships and challenge the expectations of business. Emma Roane graduated from Miami University in 2022 with a bachelor's degree in Supply Chain and Operations Management and was the VP of Communications for the Supply Chain Management Association for 2.5 years. Through SCMA, Emma received the CPIM scholarship from the Dayton ASCM Chapter and is currently working towards completing this certification. Since starting her position in September of 2022, Emma has gained a great deal of knowledge and experience in the consulting industry. Emma also became certified in the business spend management software, Coupa, during her first month at Grant Thornton.
---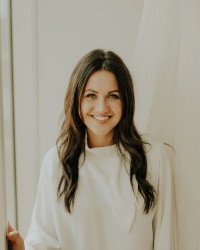 Caroline Rodgers
Director of Site Operations-Elanco Terre Haute My name is Caroline Rodgers and I am the Director of Site Operations for the Elanco Terre Haute Facility. I am responsible for management of all the facility operations including production, quality, procurement, warehousing, maintenance, and financial health. Our plant produces an Active Pharmaceutical Ingredient ("API") that is used downstream in other pharmaceutical manufacturing processes. A major overarching point of emphasis is to challenge the team to optimize and improve operational efficiency to support growing demand of our API.
---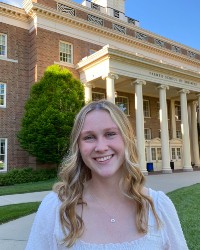 Morgan Seaman
Technical Sales Engineer at Keyence

Morgan graduated from the Farmer School of Business in 2021 with a degree in Supply Chain and Operations Management and began working for Keyence as a Technical Sales Engineer shortly after graduation. Keyence is one of the leading companies in automation and technology in the manufacturing industry and is dedicated to adding value to customers by combining superior technology with unparalleled support. Morgan is a part of their Quality Measurement System team, where she sells their handheld portable CMMs and supports customers throughout the entire sales process and integration of the system. During her time at Keyence, Morgan has gained invaluable sales experience like initial contact setting up appointments, demonstrating products, consulting business processes, and building relationships with clients through on-site training and support.
---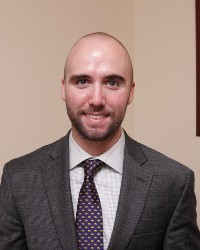 Jack Watson
Jack Watson graduated from Miami University in May of 2022, earning degrees in Supply Chain Management and Accounting. He currently works as a process engineer at HFW Industries, a Buffalo, NY-based manufacturer and rebuilder of precision industrial equipment. HFW's work keeps the industrial world running through building and repairing equipment for the chemical, paper and pulp and power generation industries, among others. In his role, Jack assists in the implementation of HFW's new ERP system, conducts continuous improvement projects and works with the sales team to find, develop and retain long-term customer relationships. He also leads the company's entry level recruiting efforts and is passionate about developing the next generation of allstars in the blue collar world. Jack, the oldest of four boys, is also the fourth generation to work for the family business. In his free time, Jack enjoys hiking, spending time with his family and, of course, cheering for the Buffalo Bills!
Center for Supply Chain Excellence
800 East High Street
Suite 3064
Oxford, OH 45056