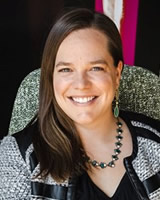 Katie Denlinger, Principal Equity Partner, Deloitte Consulting's Customer and Marketing, Marketing Strategy & Transformation Lead, Managing Partner for Consulting, Cincinnati office
Katie graduated with honors from Miami University of Ohio with a Bachelor of Science in Business. Upon graduation, she began her career at Deloitte Consulting where she gained a wide breadth of experiences across industries. She went on to earn a Master of Business Administration from Duke University with concentrations in Marketing and Marketing Strategy.
Katie now serves as a strategic advisor to consumer-first companies across retail, consumer products, media and entertainment, and automotive who are challenged to do more with less in a market changing faster than ever. She advises Chief Marketing, Digital and Analytics Officers on how to strategically drive business growth and deliver personalized experiences and marketing across channels by bringing together strategy, technology, and analytics.
A native of Cincinnati, Ohio, Katie is actively involved in the Over the Rhine neighborhood, her local church, and non-profits focused on addressing issues of poverty and equity in the city.
---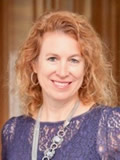 Kimberly Doebereiner, Vice President, Future of Advertising and Creative Excellence, Procter & Gamble
Kimberly Doebereiner has been with P&G for 28 years. She currently works on Tide, Bounty and Charmin helping to define each Brands' Campaign, strengthen Brand equity and asset use, and deliver business building advertising. Kimberly is leading defining the "future of advertising" for P&G and is part of the P&G's global Digital Joint Venture team working with Google, Facebook, Twitter and others. Kimberly recently took over P&G leadership of the new Fabric Care Agency, which is a partnership across WPP, Publicis and Omnicom.
Kimberly has extensive knowledge in Equity, Ideas, Communication, Brand Strategy, Campaign development and Digital Creative quality. She is a passionate learner in the current dynamic marketplace that is reshaping the media/advertising industry. She previously led the Company thinking on Brand Equity and Brand Architecture.
Kimberly started her career in Brand Management, working on Healthcare brands like Crest, Vicks, Metamucil, and Aleve. She was in line marketing for 8 years before she moved into the expert role in Brand Building Integrated Communication in 1997. Over the last 21 years Kimberly has worked in almost every P&G category, helping build equity and strengthen communication of P&G's billion dollar brands, including but not limited to: Tide, Bounty, Charmin, Global Pantene, Global Gillette, Global Venus, Always, Crest, Pampers and Febreze.
Kimberly is on the board of the Cincinnati Shakespeare Company and an avid supporter of the Royal Theatre Company. She is a graduate of Miami University (1989) and is married with three children.
---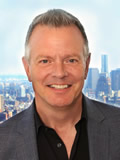 Dave Hutchison, Senior Director, Global Channel Sales, Google Cloud
Dave Hutchison is Senior Director, Global Channels at Google Cloud. In this role, Dave is responsible for revenue from reseller channels and Managed Service Providers worldwide.  He is also chartered with evaluating and developing strategic recommendations to address future channel growth and profitability through cross-channel economic analysis.  
Prior to joining Google, Dave served in a number of leadership roles with SAP including Vice President, Business Development (2004), Vice President, 3rd Party Solutions, (2006), Vice President & Chief of Staff, Global Customer Operations (2009), Chief Marketing Officer, North America and Latin America (2012) and most recently as Senior Vice President and General Manager for SAP Global Business Development and Ecosystem (2018). In that role, he developed and drove joint go-to-market plans with SAP's largest partners focussed on building capacity and capabilities across key industry, platform and solution segments.
Dave started his career in 1989 in the IBM sales organization and subsequently held positions in channel development at San Mateo, Calif.-based Siebel Systems and then as Vice President of Sales and Marketing at Kinsey and Kinsey, an applications reseller and consultancy.
Dave graduated from Miami University in 1988.  An avid golfer and hockey fan, he is most proud of his 4 daughters and amazing wife.  Dave resides in suburban Chicago and welcomes any opportunity to visit Terry and Andy at Skipper's Pub!
---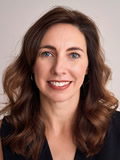 Abby Klanecky, Partner and Chief Marketing Officer, Kearney
As A.T. Kearney's CMO, Abby Klanecky oversees A.T. Kearney's digital and social media, along with its global marketing function, internal and external communications, content, production, design, and events.
In her career, Abby has broken new ground to bring some of the firm's strongest ideas to the forefront with one-of-a-kind events, compelling thought leadership, sophisticated content campaigns, and fresh approaches to talent recruitment. These include America@250—a research-based CEO-level dialogue hosted by A.T. Kearney in partnership with The Wall Street Journal that has brought together more than 100 CEOs, government, and thought leaders together for a dialogue on the future of the United States.
These projects highlight for Abby A.T. Kearney's collaborative nature as well as its ability and commitment to making an immediate impact for both the firm and its clients.
---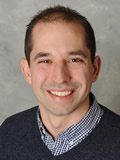 Dave Knox, Author, Keynote Speaker, and Innovation Consultant, Executive Director, Blue North
Dave Knox is a leading consultant, speaker, and coach in the areas of innovation, marketing, and digital transformation. He's asked to share his expertise by some of the world's largest companies and most innovative startups. As a brand marketer, venture investor, and startup advisor, Dave Knox bridges the worlds between the Fortune 500 and entrepreneurship. The intersection of these two worlds is the subject of his book, Predicting the Turn: The High Stakes Game of Business Between Startups and Blue Chips, which was named the Grand Prix winner of the 2017 Atticus Award. Dave is the former Chief Marketing Officer for Rockfish, a widely recognized digital innovation agency that was acquired by WPP, where he also served as the Managing Director for WPP Ventures. Prior to Rockfish, Knox was a seven-year veteran of Procter & Gamble, where he was instrumental in the digital turnaround that led to P&G being named to AdAge's Digital A-List.

Dave was named to the iMedia 25 Class of Digital Innovators, a Cincinnati Marketing Legend by the AMA, CMO of the Year in the inaugural Business Courier C-Suite Awards, and 40 Under 40 by both AdAge and the P&G Alumni Network.  He is the cofounder of The Brandery — one of the top 10 startup accelerators in the country. Dave is also a Managing Partner in the seed fund Vine St. Ventures, and an advisor to Bullpen Capital, Glasswing Ventures, and Hyde Park Venture Partners. He serves on the Board of Directors for the Cincinnati Mercantile Library, and Main St. Ventures. Dave holds a Bachelor of Science in Marketing from Miami University, where he is also the co-founder of the Cradle of Marketers.
---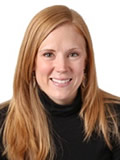 Mandy Rassi, Vice President of Marketing, The Kroger Company
Located in Cincinnati, Ohio, Mandy is the head of Marketing for The Kroger Co.  She is responsible for the company's brand strategy, customer communication priorities, and the creation and execution of the annual marketing plan.
Kroger employs nearly half a million associates who serve America through food inspiration and uplift customers through a seamless digital shopping experience and 2,800 grocery retail stores under more than a dozen banner names. Kroger also operates 38 U.S. food processing plants and 274 jewelry stores.
Mandy joined The Kroger Co. in June 2018 to start up a Brand Building function for the company and was promoted to lead the Marketing organization in August 2019.  Prior to that, she had come to the Kroger family in 2016, joining 84.51 as vice president of Analytics, Primary Research to lead the transformation of that function.  Her role was expanded in 2017 to include starting up a Marketing Analytics and Insights team.   Prior joining 84.51, Mandy spent 14 years at Procter & Gamble in a variety of consumer insight and strategy roles, spanning the global laundry business, North America retail and customer teams, and global beauty care.
Mandy graduated with honors from Miami University and earned an undergraduate degree in Psychology.  
Mandy lives in Cincinnati with her husband and three children.  She's a member of the Marketing Leadership Advisory Council for the Miami University Farmer School of Business.
---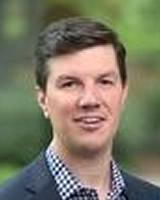 Matt Reed, Sr. Principal Program Lead, Field Operations at Chick-fil-A
Matt currently leads operations for a start-up called Little Blue Menu within Chick-fil-A that incubates new cuisines and production processes for the company. He is also an internal advisor to Product Managers on the Menu & Packaging team.
Matt has been with Chick-fil-A since 2010 and has grown with the company. He started his career in brand strategy and learned how much work went into making Chick-fil-A such a beloved brand. Matt then consulted franchisees on Customer acquisition and sales building strategies as a Marketing Consultant. He led major new market entries for Chick-fil-A and led the team that opens new restaurants across the US. Most recently Matt served as a Category Manager for the Classic Entrée and Breakfast categories at Chick-fil-A.
Matt went to Cincinnati Hills Christian Academy for elementary, middle, and high school then graduated from Miami University with a BS in Marketing in 2010 and earned his MBA from Duke University in 2015.
Matt loves dual sport motorcycles, golf, and the ski slopes. He and his wife, Jordan have one daughter and live in Atlanta, Georgia.
---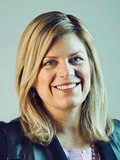 Jenny Rooney, Communities Director and Chair of the CMO Network, Forbes
A business journalist for 25 years, Jenny is Communities Director and Chair of the CMO Network at Forbes, where she oversees strategic development of content, experiences, networking and tools that serve C-suite executives, business owners and entrepreneurs. She reports on industry trends, research and news; has interviewed hundreds of CEOs and CMOs as part of her ongoing Forbes CMO Video Interview Series; developed the Forbes CMO University Alumni Series, connecting marketing practitioners with marketing academics and students; launched Forbes CMO Next, an annual list of 50 game-changing CMOs; served on the advisory team for the ANA's CMO Talent Challenge; oversees development of the Forbes 30 Under 30 in Marketing and Advertising list; and plays an integral role in the development of topics, content and programming for Forbes CMO Practice events throughout the year, particularly the annual, invitation-only Forbes CMO Summit. She also serves as co-host of Wharton Business Radio's monthly "CMO Spotlight" show on SiriusXM.
Jenny was one of six Irish America Power Women inductees in 2018, and she was named one of the Top 20 Women in Marketing by Agency Spotter in 2017.
She was a member of the Leadership Council of the Media for Social Impact Summit; a member of the 2017 Midas Executive Jury; and a member of the CMO Outlook Advisory Board.
She also consults with universities on marketing-curriculum development.
Experience includes editorial posts at premier business publications Advertising Age, Sales & Marketing Management, Business 2.0 and Chief Executive.
A recipient of the Jesse H. Neal National Business Journalism Award, her areas of focus have included marketing, advertising and sales; leadership and management issues; digital and emerging media; and talent development. She serves as a guest speaker, panelist and moderator at industry events and has provided commentary for various media outlets.
She graduated from Miami University in 1992 with a Bachelor of Arts degree in English Literature and Creative Writing and from Ohio University in 1994 with a Master of Science degree in Magazine Journalism.
---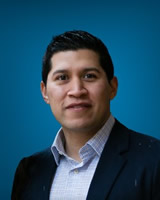 Kevin Torres, Director of Partnerships at Freenome
Kevin is the Director of Partnerships at Freenome, where he is responsible for the creation, deployment, and execution of the company's commercial partnerships and business development strategies to advance innovative precision medicine initiatives with the nation's leading hospitals, health systems, and healthcare organizations. Headquartered in San Francisco, Freenome is developing the next-generation of blood tests for early cancer detection, powered by multiomics and machine learning.
Kevin has over a decade of successful commercial and sales experience in cancer diagnostics and clinical genomics at the local, regional, and national level. He has dedicated his career to working to modernize precision medicine through the unique combination and application of genomics, big data, and elegant technology.
Kevin joined Freenome in February 2022. Prior to that, he spent five and a half years helping build Tempus Labs in Chicago. Tempus is advancing precision medicine through the practical application of AI in healthcare. Working with leadership from across the Tempus organization, Kevin collaboratively launched new tests, analytic applications, research programs, and technologies to advance strategic partnerships with health systems across the country. He also played an integral role in helping scale Tempus' national sales team while creating, implementing, and conducting the company's Commercial Learning and Development content and curriculum that focused on molecular science, data strategy, and healthcare technology. Prior to Tempus, Kevin worked for Myriad Genetics for over four years helping bring hereditary cancer testing to market in Chicago.
Kevin is a first-generation college student and graduated from Miami in 2007. Since 2011, he has been actively involved with the Farmer School of Business, guest-lecturing in Marketing and Sales courses and participating in FSB sponsored panels.
Kevin recently relocated to Columbus, Ohio from Chicago with his wife Amanda, who is also a Miami alum, and their five (yes five!) children.
---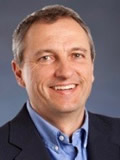 Alex Tosolini, Chief Executive Officer, PDC Brands
To lead the PDC business and organization. PDC is a fast growing beauty and wellness company. PDC's portfolio of category-leading brands includes Cantu®, Dr Teal's®, Eylure®, and Body Fantasies®. PDC's products can be found at major mass, chain drug, grocery and specialty retailers throughout the US, UK and in over 60 markets globally.

Alex is an Independent Strategy Board Committee Member at the University of Cincinnati Health and a member of the International Advisory Board at SDA Bocconi School of Management, Milan, Italy. Alex is also teaching Strategic Management at Miami University's Farmer School of Business MBA Program.
Alex is a 30-year veteran in the consumer and retail industries with experience in business strategy, sales, marketing, supply chain, e-Commerce, and M&A. He spent the last 5 years at Kroger as Senior Vice President - New Business Development. In this role Alex was focused on creating strategic opportunities and led Kroger's recent partnerships with Ocado and Walgreens.

Previously, he served in numerous global leadership roles over a 24-year career at Procter & Gamble, including as Senior Vice President Global eBusiness, Vice President Fabric Care North America, and General Manager Central Europe North. While at Kroger Alex was a 84.51 and Kroger Personal Finance Board Member.
Alex earned a bachelor's degree in Business Administration at Bocconi University in Milan. He also spent time at NYU as an exchange student.
Alex is one of the Top Digital 50 Founding Members and a member of the Aspen Institute's Italian Talents Abroad Community. He is a certified trainer for the Speed of Trust with CoveyLink Institute and has trained over 700 managers around the world on this topic. Alex is a regular speaker at Universities and other external events.
Alex and his wife, Suzanne, live in Cincinnati and have two children.
Department of Marketing
3057 Farmer School of Business
800 E. High Street
Miami University
Oxford, Ohio 45056
fsbmarketing@MiamiOH.edu
513-529-3270
513-529-6992 (fax)