Considered visual laboratories, the programs of Hiestand Galleries exhibit artworks that highlight timely, enlightening, and challenging exhibitions that consider the ever-changing world of contemporary visual expression. With over twenty exhibitions per year, the galleries feature artworks by national and international artists and designers, as well as work by undergraduate and graduate students in the Department of Art. Two national competitions in painting and sculpture bring the latest trends in the 21st century to the forefront. A vital Visiting Artist and Scholars program aligns with the exhibition programs, and connects students to the professional artist and critics in this capacities, including studio visits, lectures, and off-campus events. Exhibition opportunities are available in three galleries in Hiestand Hall and in the Art Building Lobby.
Location: Hiestand Hall, off main lobby.
Ann Taulbee, Director
taulbeae@miamioh.edu
513-529-1883
Gallery Hours
Monday-Friday
9:00 a.m. – 4:30 p.m.
Other hours available by appointment (513-529-1883)
Galleries Closed
Sep 3, Oct 12, Nov 20-23, Dec 16-31, 2018, and during exhibition installation
Receptions and Lectures
All receptions are in the lobby of Hiestand Galleries, Hiestand Hall, 401 Maple Street, Oxford, Ohio.
All lectures are in ART 100, unless noted otherwise
North Gallery
---
Aug. 30-Oct. 3
Four Thoughts: Current work by Graduate Students in the Department of Art
Tuesday, Sept. 4 | Reception for the Artists, 4:30–5:30 p.m.
This biennial exhibition celebrates the visual research by second and third year M.F.A. graduate students in the Department of Art. Four Thoughts features artworks by Eric Anderson, Hannah Ayers, Ashley Carroll, and Baimei Tang in the areas of painting, printmaking, and metals.
---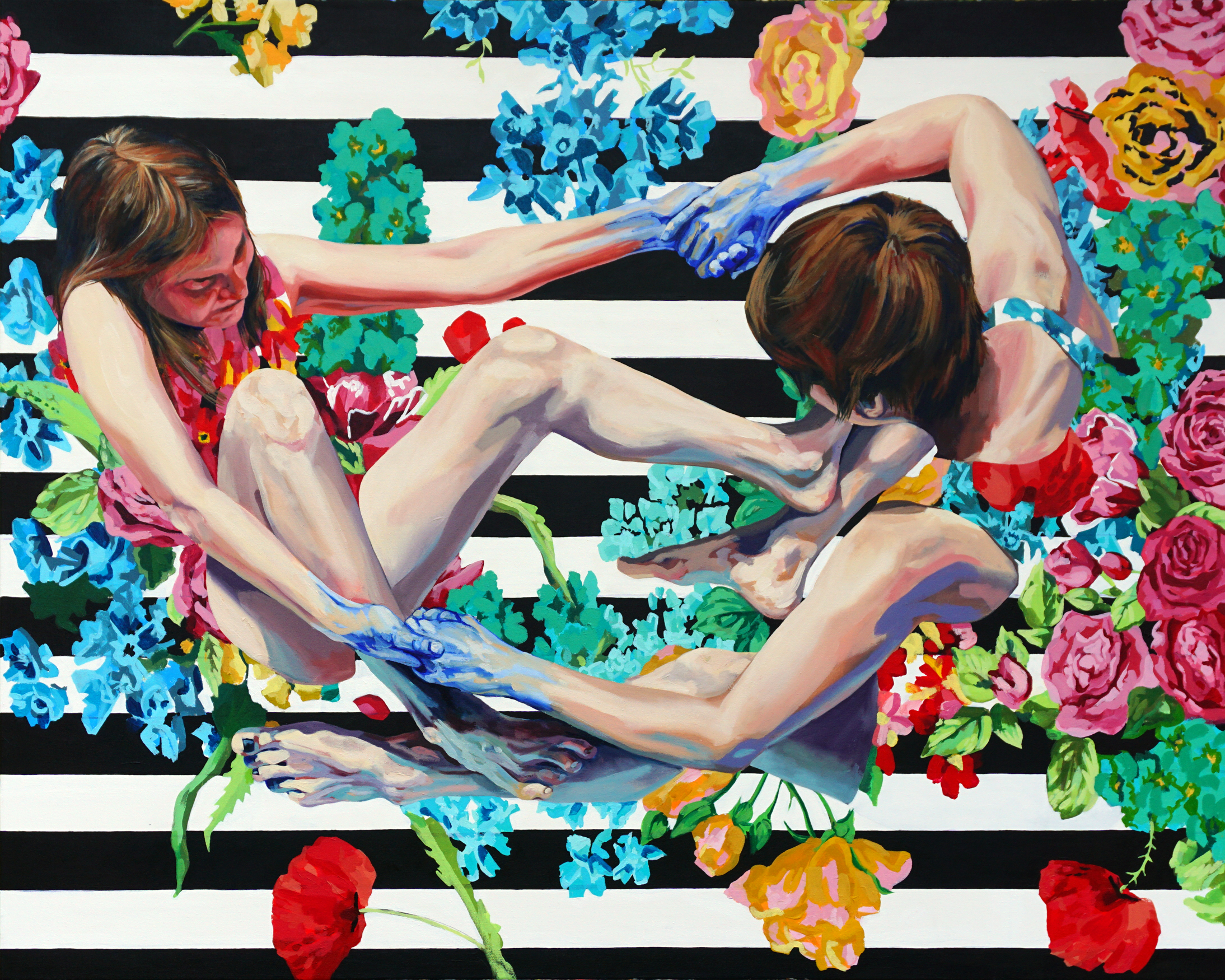 We Strive For a Better Outcome,
2018, oil, acrylic on canvas, 48 x 60 in.
Oct. 12-Nov. 5
Yvette Cummings
Endeavouring
Thursday, Oct. 25 | Reception for the Artist, 4:00–5:00 p.m.
Lecture: 5:50-6:45 p.m., ART 100
Endeavouring showcases paintings and hand cut paper collages that present moments of transition between experiences of recalled child abuse and the dynamics of motherhood. Culling through scattered memories of the past and current experiences with her daughters, Yvette Cummings' work explores the complicated path of youth, beauty, femininity and transitions from childhood into self-awareness.
---

Nov. 14-Dec. 5
B.F.A. Capstone Exhibition

Tuesday, Nov. 13 | Reception for the Artists, 4:30–5:30 p.m.
An exhibition by Department of Art senior B.F.A. studio majors featuring their recent artworks in the areas of ceramics, metals, painting, photography, printmaking and sculpture.
Robert E. + Martha Hull Lee Gallery
---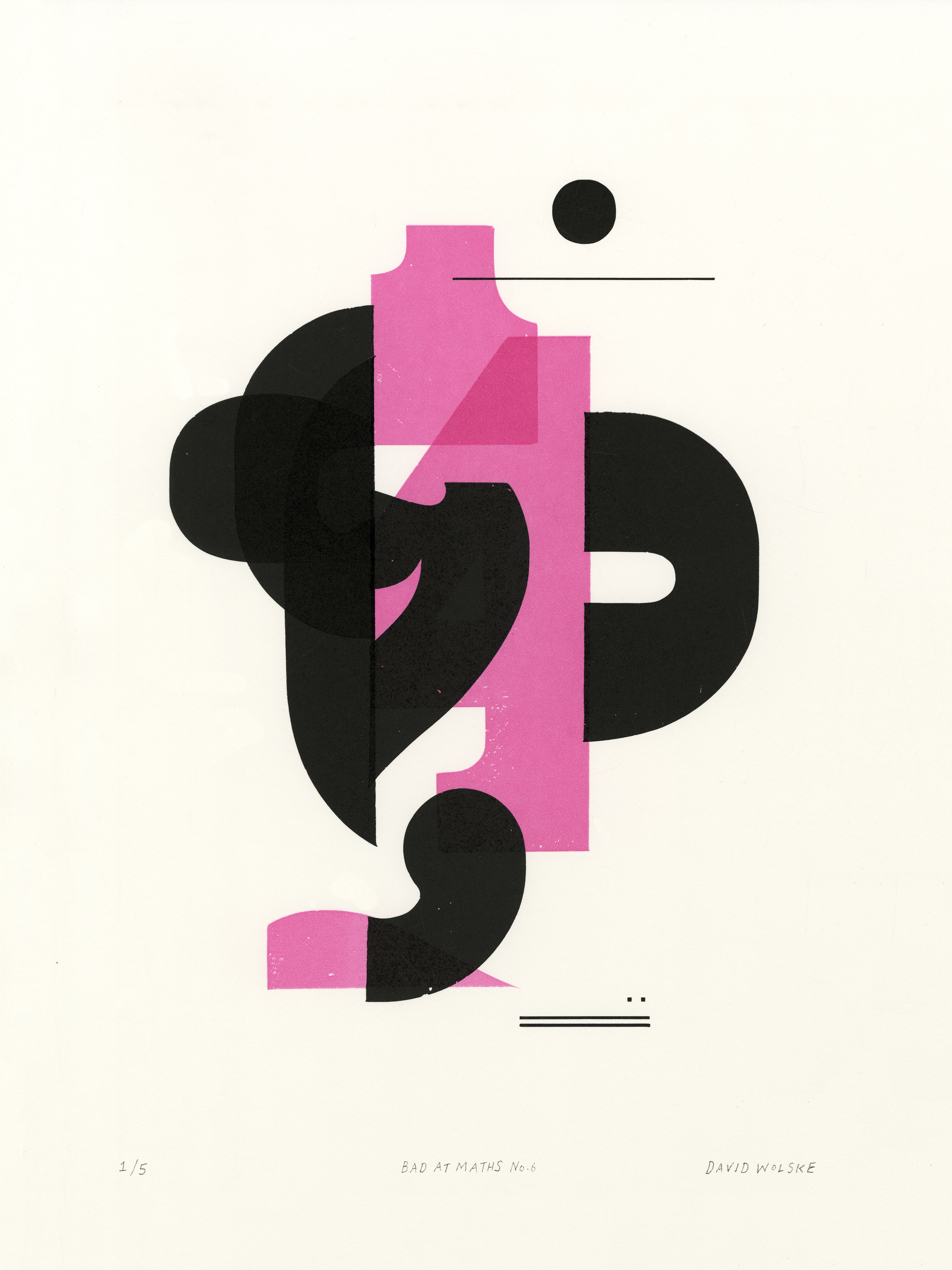 Bad at Maths No. 6, 2017, relief
and letterpress from wood and
metal types, 16 x 12 in.
Sept. 8–Oct. 6
David Wolske
Re:wording
Thursday, Sept. 20 | Reception for the Artist, 4:00 p.m.–5:00 p.m.
Gallery Talk, 5:50-6:45 p.m., ART 100
David Wolske uses experimental letterpress techniques to deconstruct and recombine letters into an expressive nonliteral vocabulary. Wolske's new series, Paraphrasing, will be making a debut in his exhibition, Re:wording. Currently an Assistant Professor of Communication Design at the University of North Texas, Wolske's work has been exhibited and collected around the world, most notably, in 2016, the world renowned Hatch Show Print, in Nashville, Tennessee, chose him as the first visiting artist in their 137 year history to create a new body of work.
---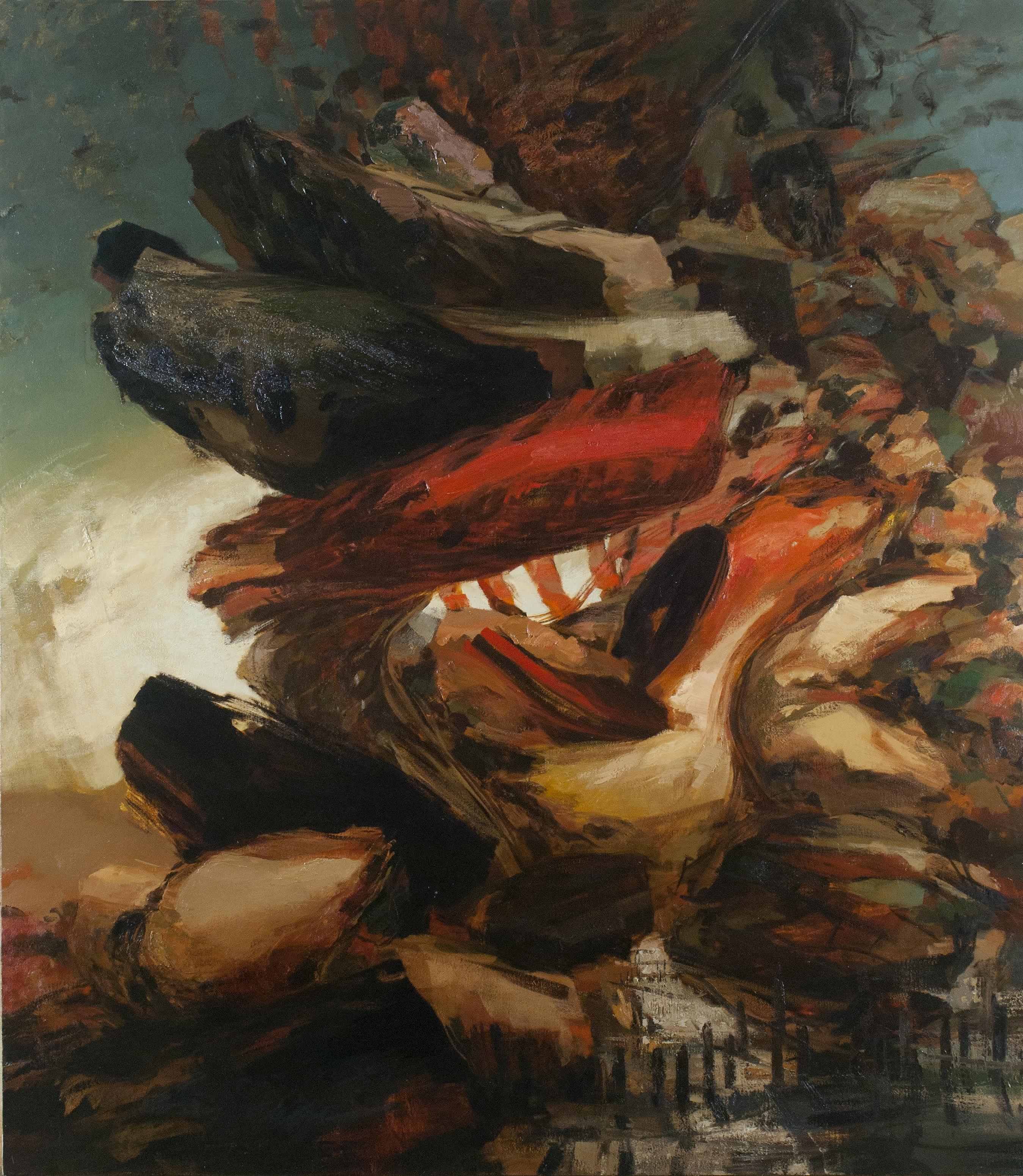 Trap, 2015, oil on linen, 84 x 73.5 in.
Oct. 11-Nov. 1
Dana Saulnier
One Painting's History
Tuesday, Oct. 16 | Reception for the Artist, 4:30-5:30 p.m.
One Painting's History centers around one large fully realized painting and some of the numerous studies and drawings related to the work. The precarious configuration of Trap, 2015, captures a visceral sense of emotional tension. Saulnier has described his process as "beginning with improvisations that then lead to much 'searching through the dark' trying to realize his vision. One work folds into another, ideas multiply, separate and divide."
---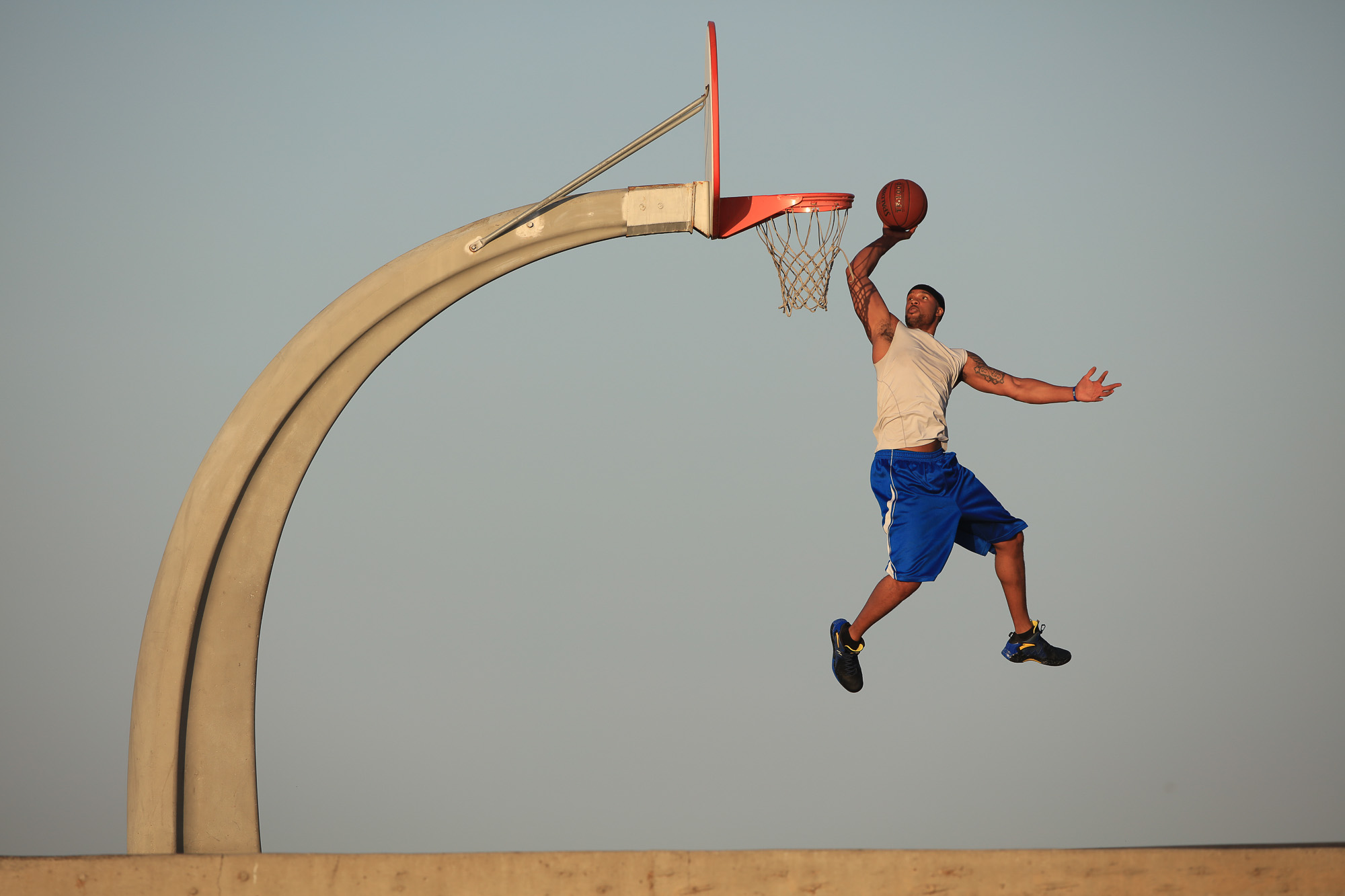 ANTA Sports
Nov. 8-Dec. 5
Bo Bridges, Photographer
Tuesday, Nov. 8 | Reception for the Artist: 4:00 – 5:00 p.m.
Lecture 5:50 – 6:45 p.m.
Bo Bridges graduated from Miami University in 1996 with a BFA in Studio Art, concentrating in Photography. His entrepreneurial spirit emerged while he was a student. When he left Oxford, he worked to become one of the most successful photographers in extreme sports. This led to opportunities in movies, adventure, portraits, and lifestyle photography. He will discuss the process of creating opportunities, highlight a few of his important projects, and tell some inspiring stories.