Miami proudly works to sustain and enhance health and well-being throughout our community.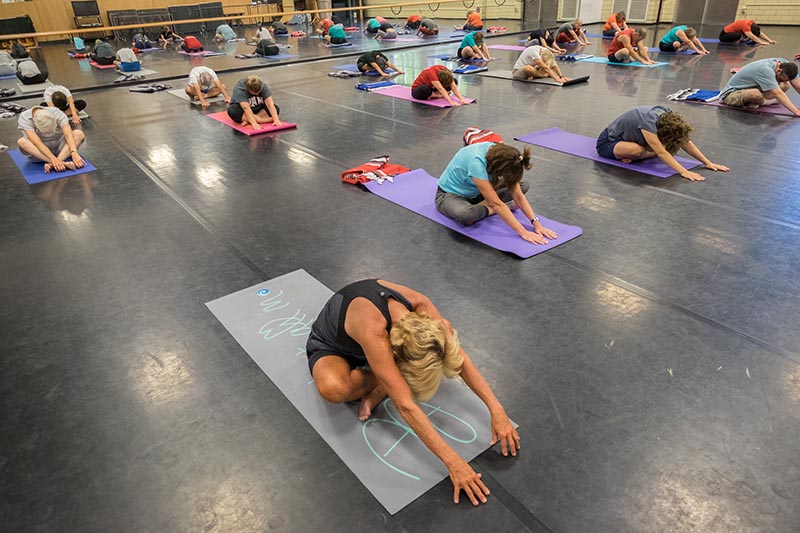 Offered through Miami's Benefits and Wellness program, Healthy Miami, free Fitness 4 Life classes and access to the Phillips Hall fitness center are available for all faculty and staff, regardless of their participation in Miami's health plan. 
How familiar are you with the Fitness 4 Life program? Take our quiz and find out!
Celebrate and Preserve Oxford
Bicycle Friendly University
M.O.V.E. (Miami & Oxford Value Exercise) is a no-charge, monthly fitness class hosted by President Greg and Dr. Renate Crawford. The classes begin at 10 a.m., and unless otherwise noted, are held outside the Crawford's home, Lewis Place (310 E. High St.).
Mark your calendar for these upcoming classes:
• March 16
• April 6
• May 11
Comfortable clothes, a water bottle, and a positive attitude are recommended!
For questions, contact Shannon Speed, 513-529-2193 or Miami Benefits and Wellness, 513-529-3492.
Healthy Student Organizations
Research on Alcohol Addiction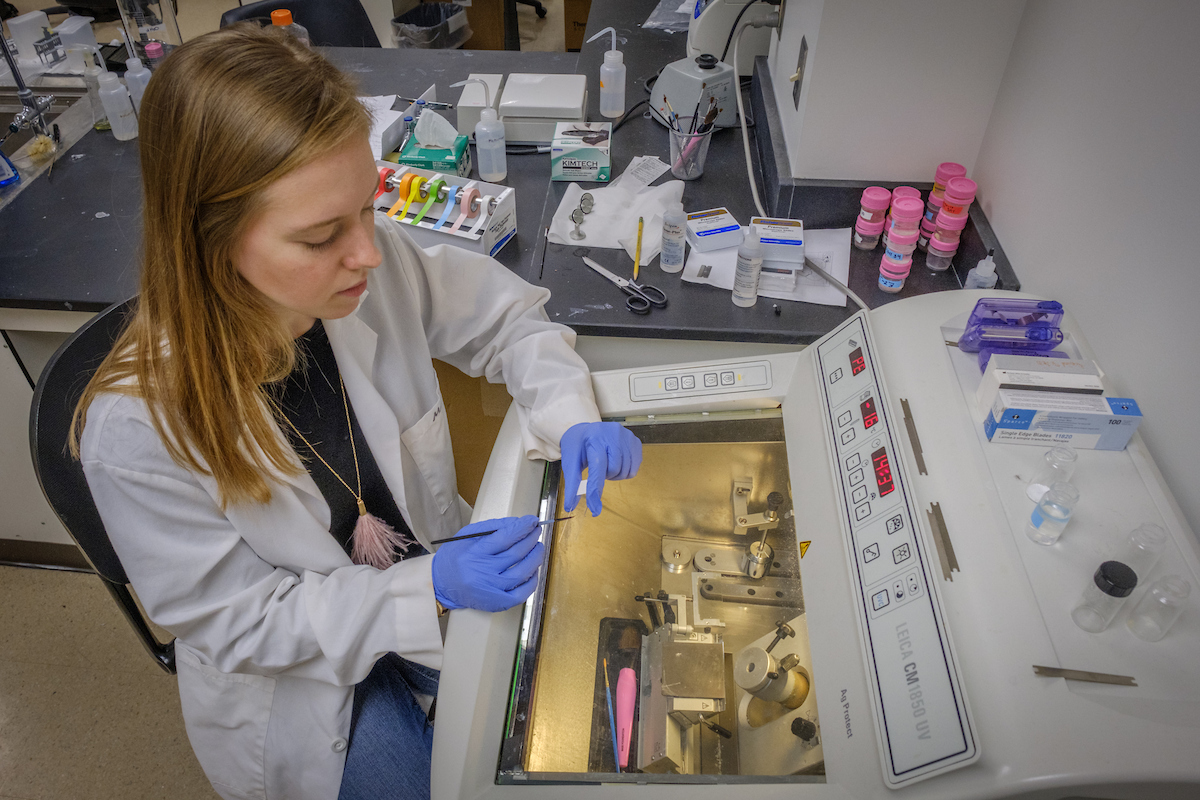 Three Miami undergraduates are conducting health research on different aspects of alcohol addiction. Through this research, they hope to answer questions about the following: 
Correlation between traumatic childhood life events and addiction
Influencers for underage binge drinking
Drunkorexia—overexercising to avoid gaining weight from drinking
Read more about these research studies and a personal connection to the topics in the full news story.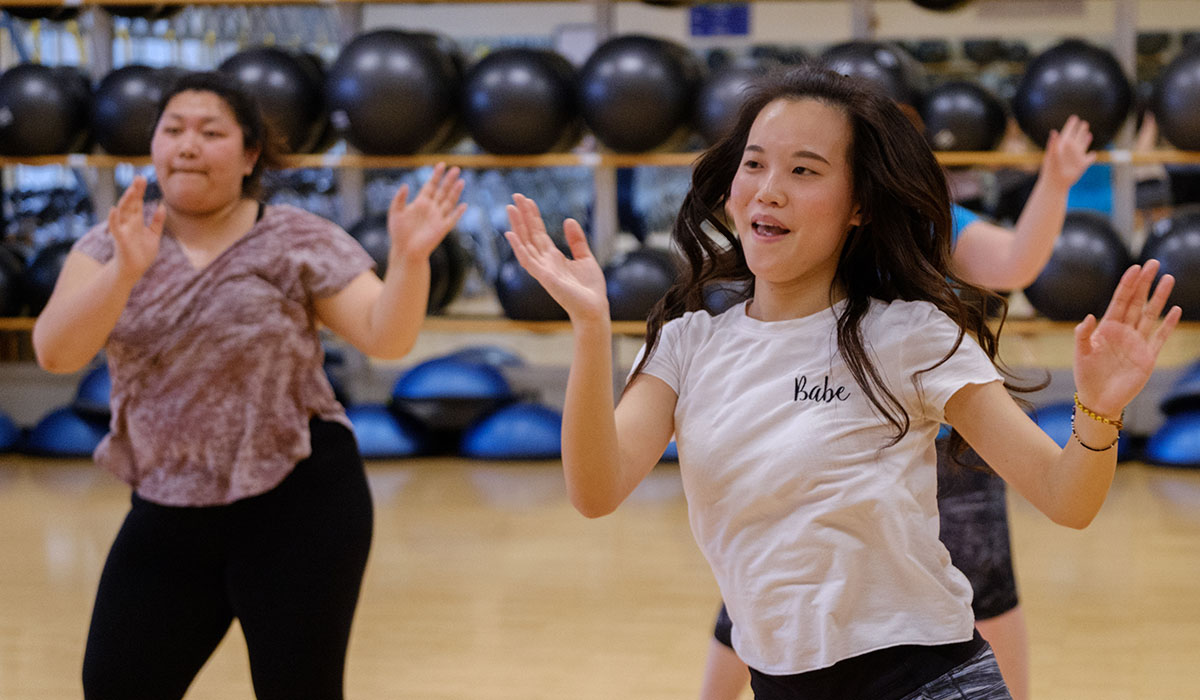 The Rec Center offers 80+ group fitness classes each week.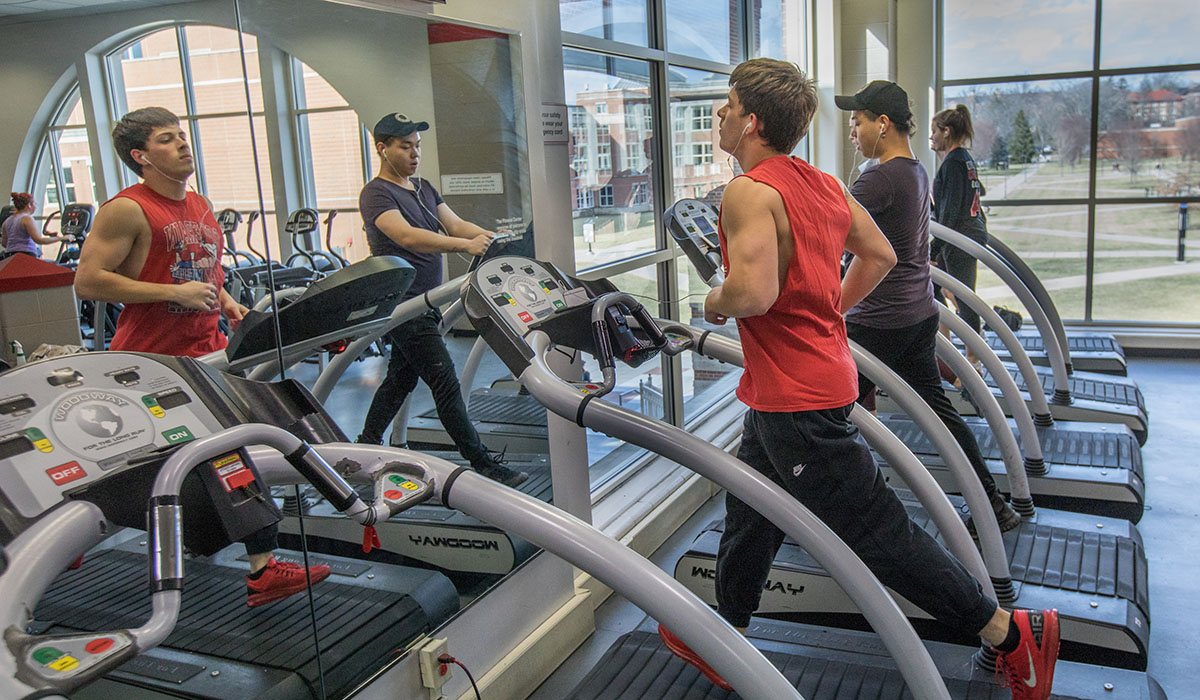 Each treadmill at the Rec averages 10 hours of use a day.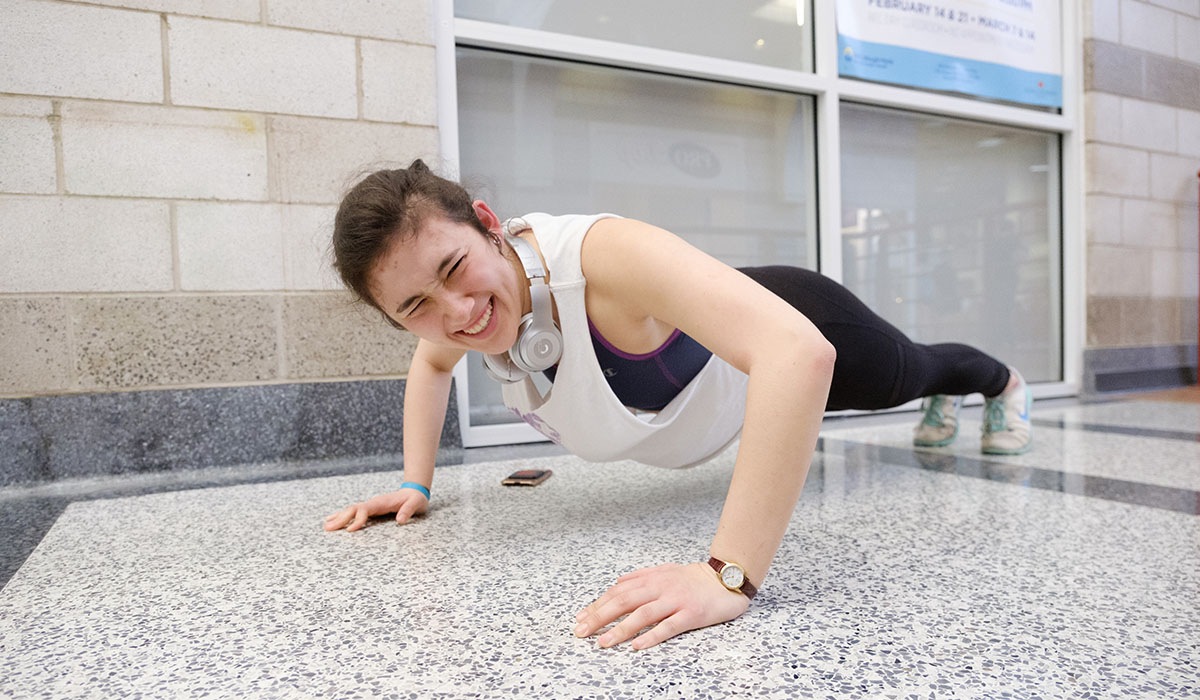 The Rec Center offers personal training packages for members and non-members.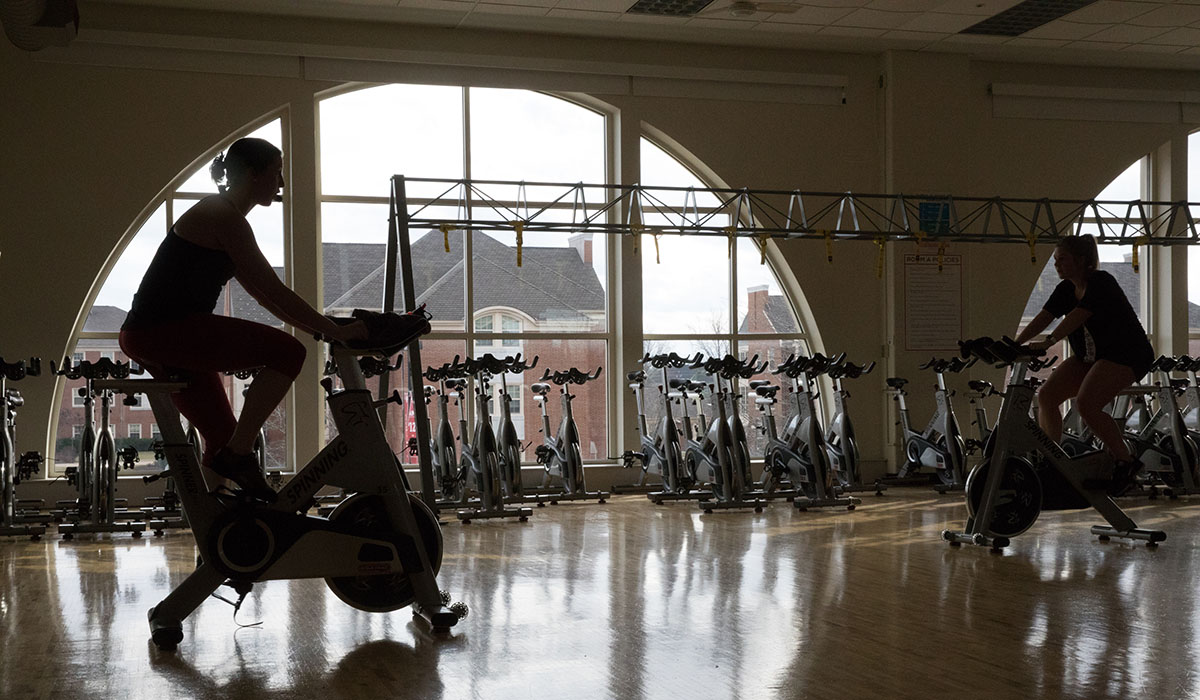 An estimated 60-70% of all students have participated in a Rec Center class or program.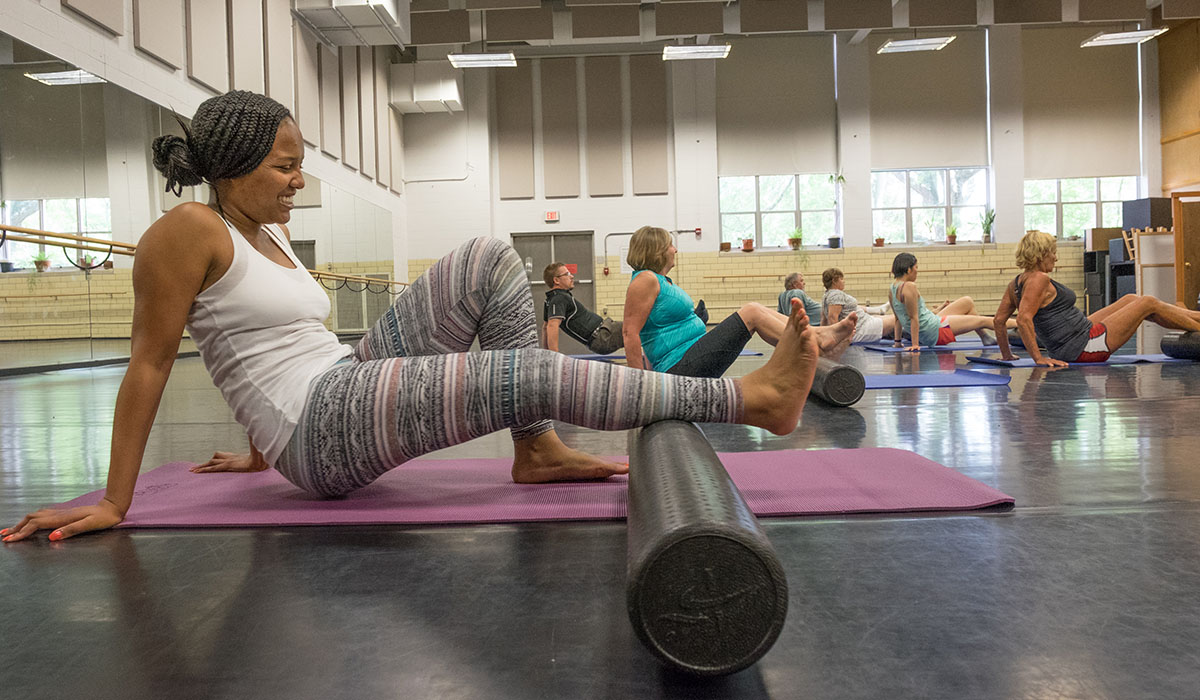 Nearly 2,000 faculty and staff members used the Phillips Hall fitness center during Fall 2017.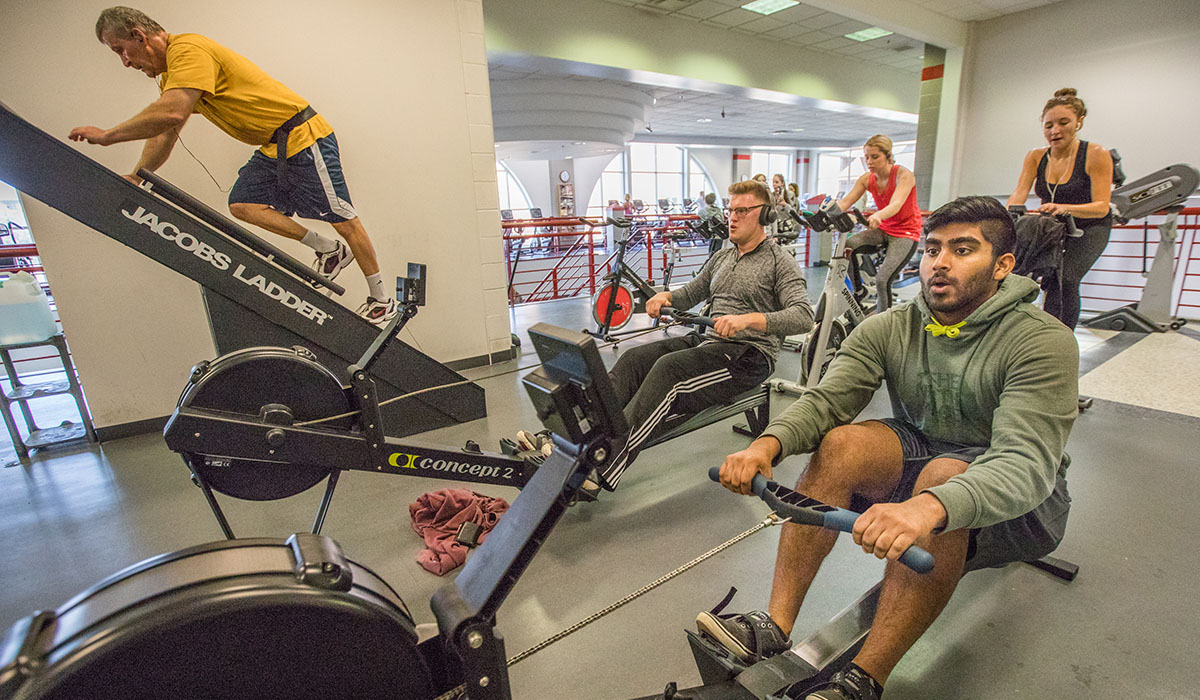 The Rec Center welcomed 50,000 visitors in October 2017.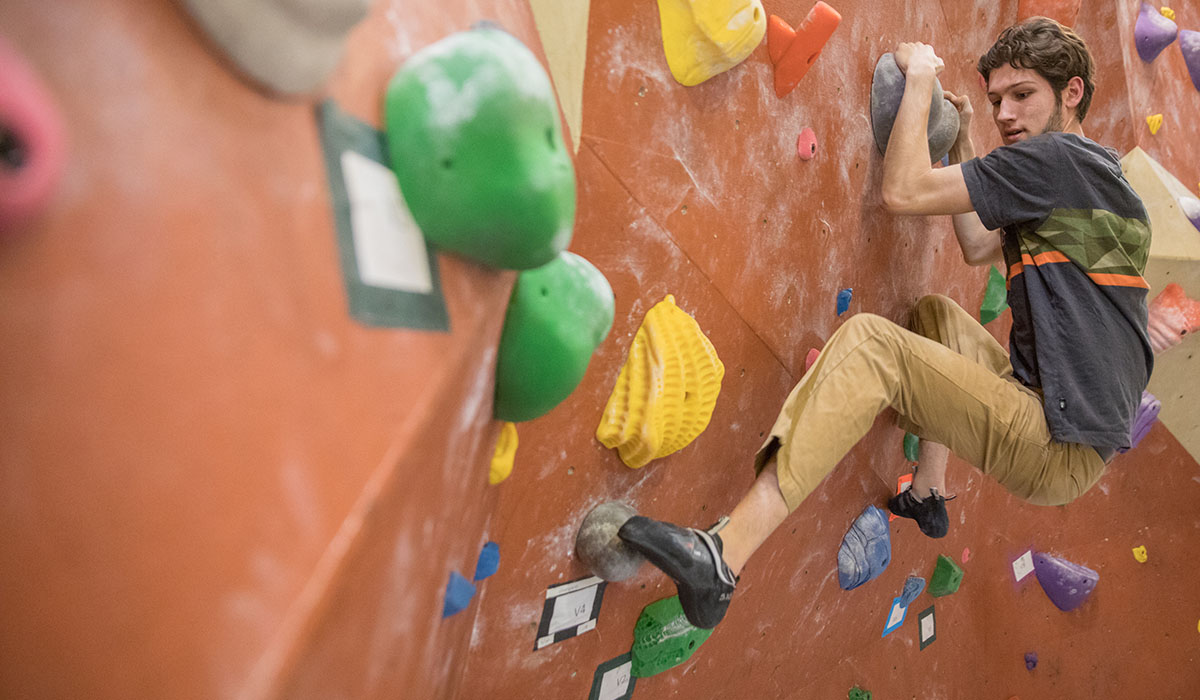 The Outdoor Pursuit Center offers a climbing wall, bouldering cave, and ropes course.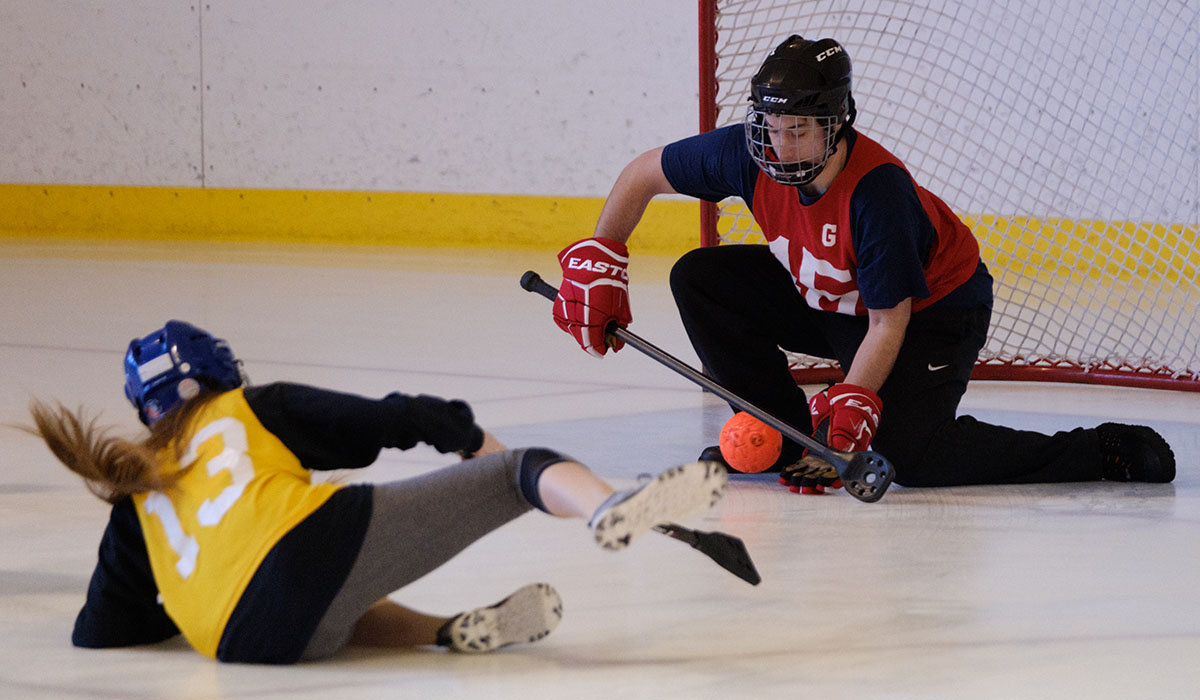 More than 1,500 club athletes participate on 54 club teams.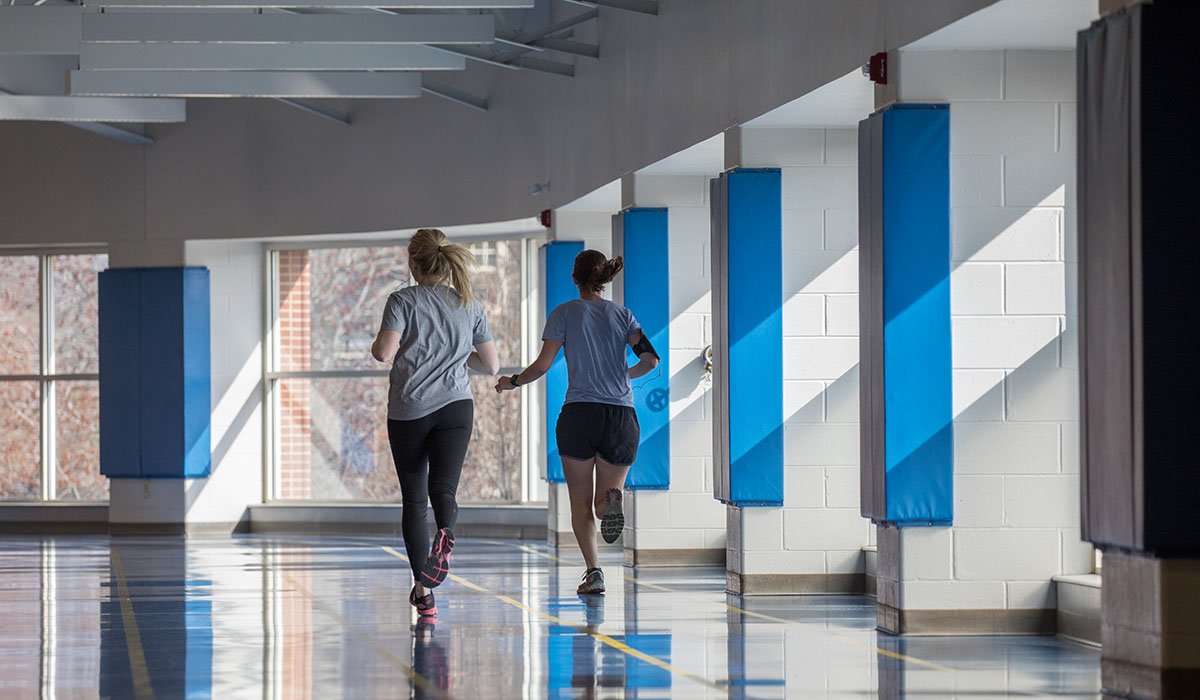 An average of 7,720 people use the Fitness Center at the Rec every week.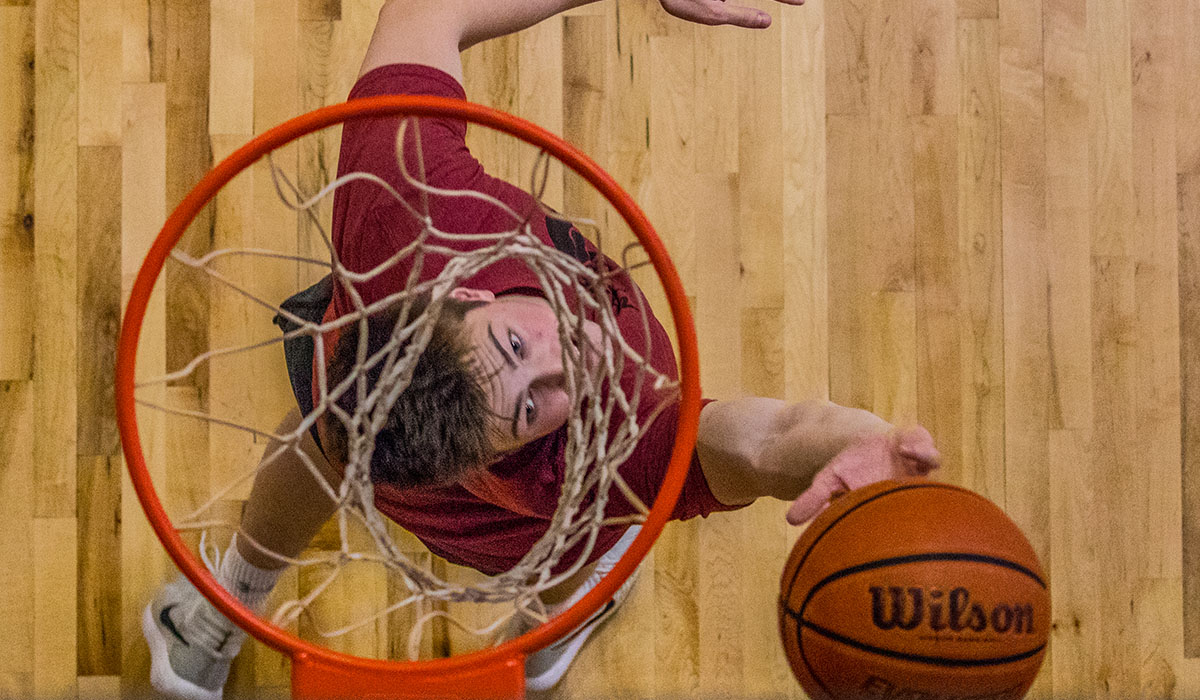 3,500 athletes participate on 800 intramural teams.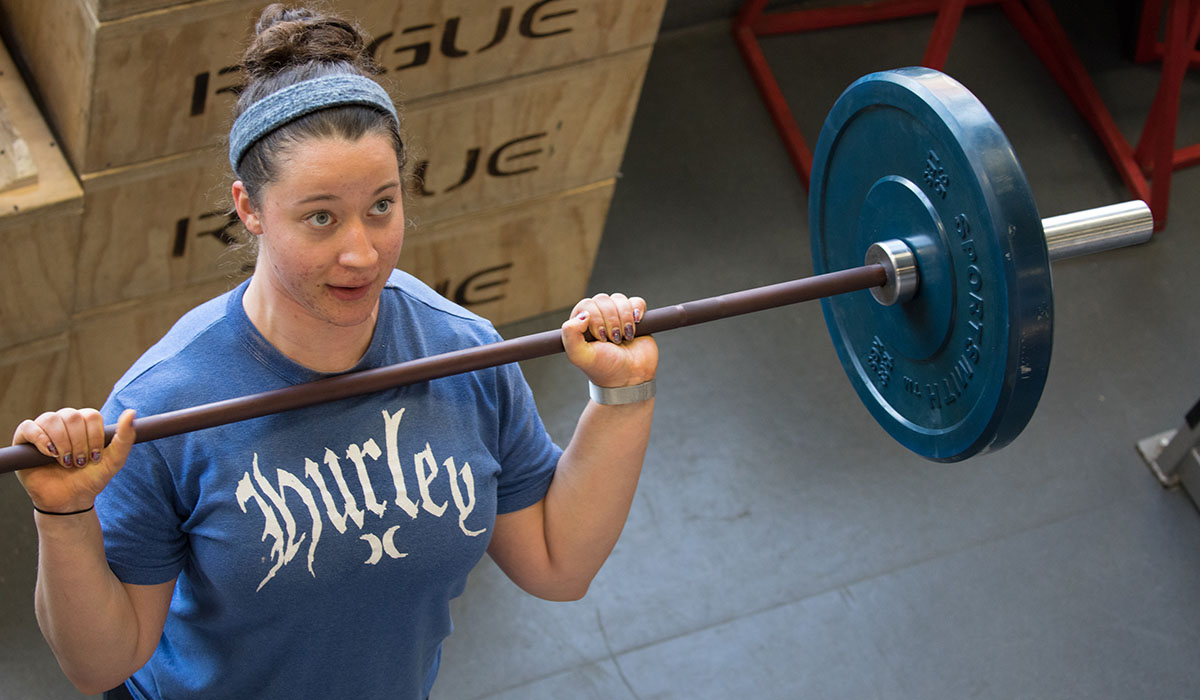 There are 8,850 pounds of dumbbells at the Rec Center.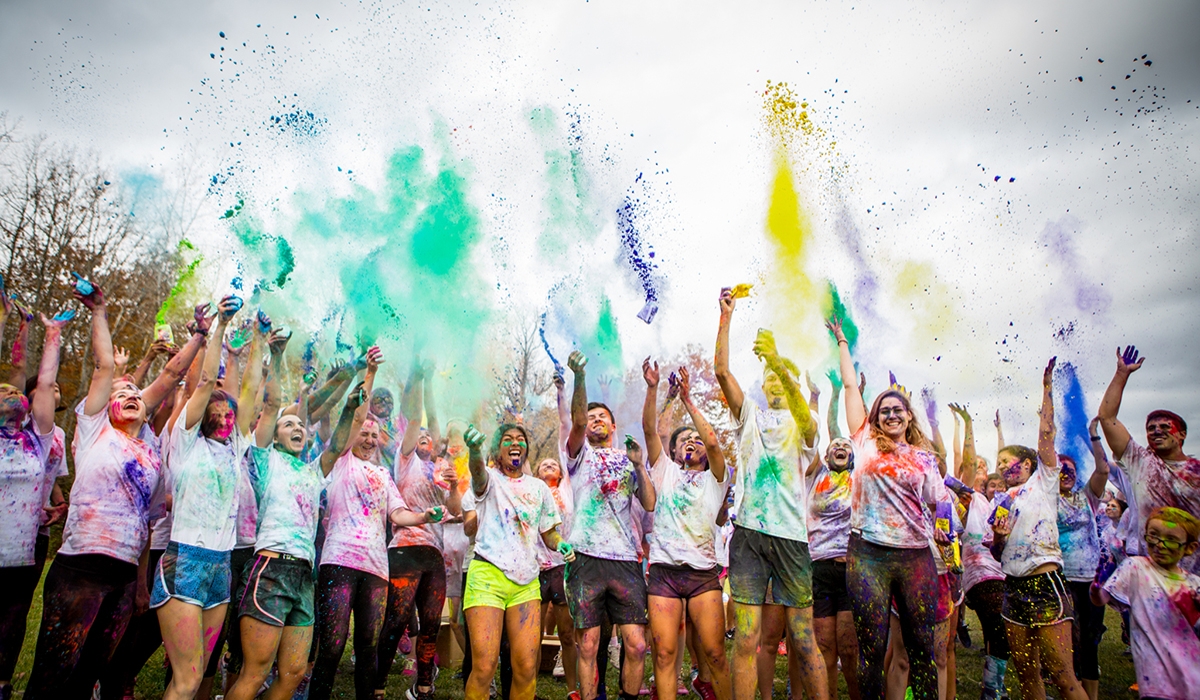 The MEDLIFE 5K Color Run is just one of the many heart-healthy activities organized by students every year.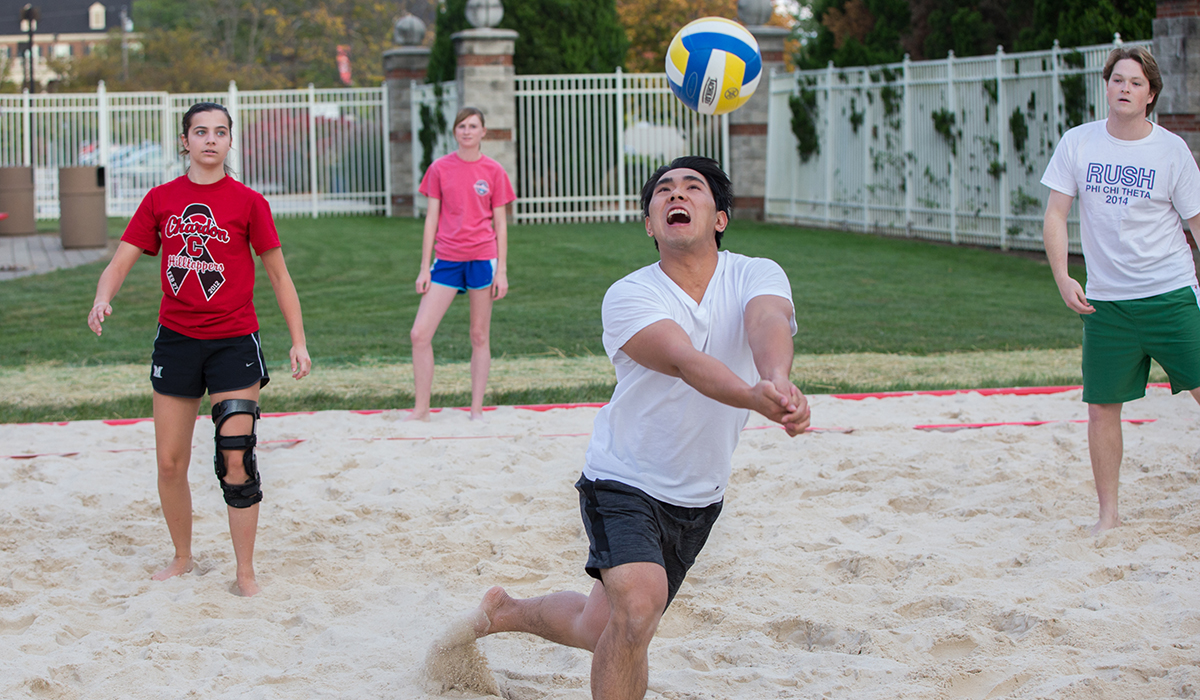 Miami has three regulation sized sand volleyball courts.
10 Tips for Financial Wellness
Are you a recent college graduate? Even if you've been out of school for years, you will find these tips useful for maintaining a healthy financial lifestyle:
1. Live within your means.
2. Use a cash flow management tool available on many bank websites or use Mint.com, Personal Capital or YNAB (You Need A Budget).
3. Make your financial decisions represent your personal values.
4. Be charitable, but have a plan.
5. Minimize debt and watch recurring expenses.
6. Don't buy more house than you can afford.
7. Start saving early and regularly.
8. Start a college savings 529 plan for each of your children.
9. Live long and prosper, but have a Living Will and Health Care Power of Attorney just in case.
10. Live longer and prosper even more, but have disability and life insurance just in case.
For more information on these tips and others, see Ten tips for financial wellness: Pack your lunch, really.
"LEED"-ing in Sustainability


Watch Parkinson, clinical faculty in Miami's nutrition and dietetics program, demonstrate how a tower garden works.
For years, Miami faculty and students have been partnering with students from the local school district in experiential projects, and now tower gardens have become the latest high-tech tool used by the Department of Kinesiology and Health to teach students on and off campus about nutrition. Purchased for use in Miami's Food Science Lab and local elementary schools, tower gardens are vertical systems that grow food hydroponically with aeroponics—a process for growing food in an air and water environment indoors or out.
Registered dietician and nutritionist Nancy Parkinson hopes that by engaging the students in the process of a tower garden—from germinating their seeds and tending them as they grow, to sharing and eating healthy delicious foods together—students will learn about the sustainability and environmental impact of home-grown food and the nutritional benefits that prevent disease and other chronic health issues.
Natural Areas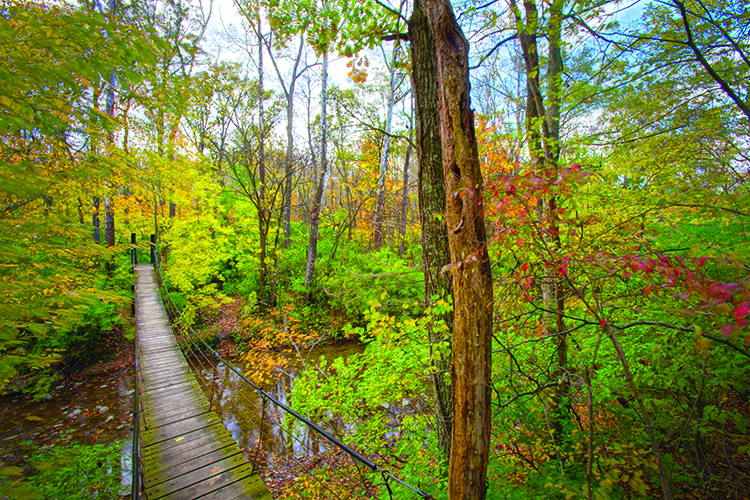 Miami University's natural areas are located around the campus and comprise more than 1,000 acres with 17 miles of hiking trails.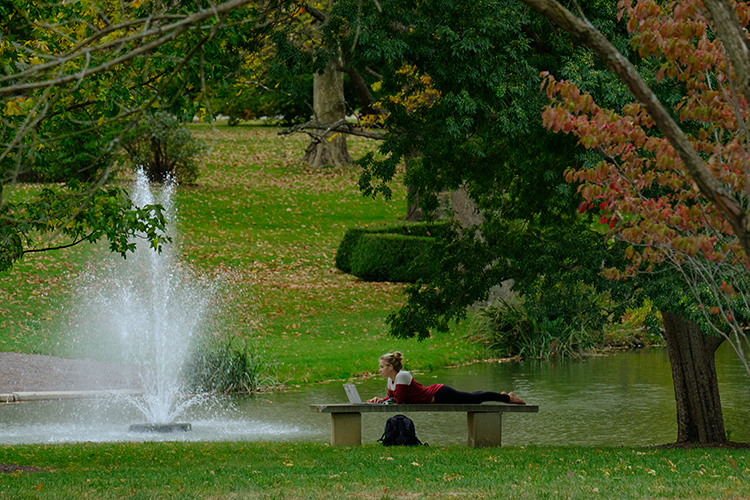 In the natural areas you can hike, jog, study, bird watch, dog walk, explore, learn, discover, meditate or just be.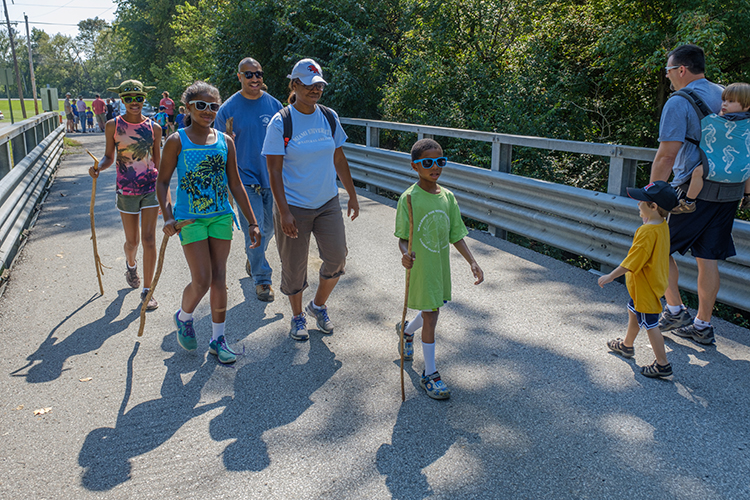 Each year, the natural areas host the annual Hike-A-Thon, attracting nearly 1,000 outdoor enthusiasts.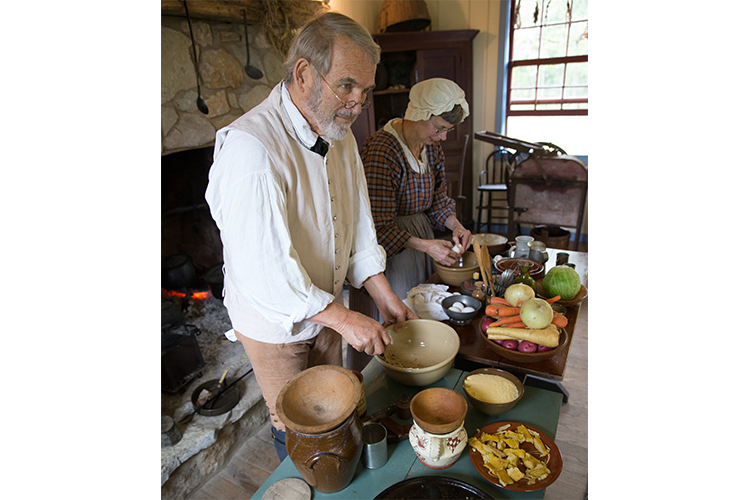 The DeWitt Log House brings history to life with actors portraying people from the past.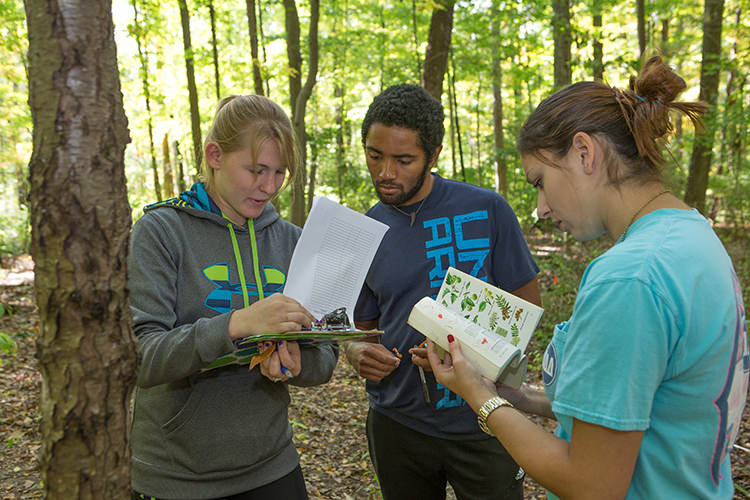 The natural areas provide opportunities for students in field ecology to study the effects of invasive species on forests.