Data, Reports, and Demographics
As part of institutional diversity and inclusion goals, our efforts diligently center on four core areas: recruitment, retention, curriculum and culture. These core areas are addressed through key initiatives that are tailored to faculty, staff, and students and are executed either through programs and support from our office or in collaboration with other university offices, departments, and programs. In addition, we also value relationships with our community partners who also work with us to promote diversity and inclusion at Miami.
---
Retention and Graduation Rates
Retention rates for Oxford Undergraduates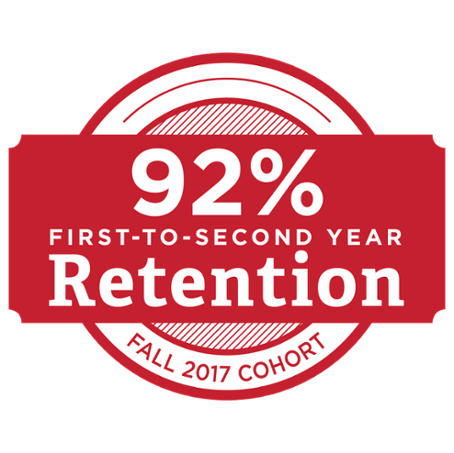 Female: 92%
Male: 89%
Asian: 92%
White: 90%
Black/African American: 87%
Hispanic/Latino: 88%
Two or more races: 86%
International: 94%
6-year graduation rate (2009 cohort): 80%
Black/African American: 70%
Asian: 83%
White: 81%
International: 70%
Hispanic/Latino: 72%
Am. Indian/Alaska Native: 67%
Cohort based on first-time, full-time entering freshmen.
---
Oxford Miami Access Fellows (MAF)* Students:
Average six-year graduation rate:
73%
(2007, 2008, and 2009 cohorts)
Average first-to-second year retention rate:
84.5%
(Last 4 entering cohorts)
*MAF ensures that academically competitive students in Ohio from families with an income of $35,000 or less pay no tuition and fees.
By the Numbers (Fall 2015)
Enrollment by Campus

| Enrollment | Total | Minority | International | Female |
| --- | --- | --- | --- | --- |
| Oxford Undergraduate | 16,387 | 2,009 | 1,875 | 8,295 |
| Oxford Graduate | 2,689 | 312 | 244 | 1,918 |
| Hamilton | 3,030 | 529 | 18 | 1,670 |
| Middletown | 1,877 | 207 | 174 | 1,023 |
STEM Undergraduate Enrollment (Fall 2015)
Oxford: 3,420 (507 minority)
Hamilton: 691 (106 minority)
Middletown: 285 (26 minority)